While some campus-based collections in the United States have been threatened, many in the rest of the world are enjoying renewed support and attention.
Once regarded as the Cinderella of higher education, university museums and galleries around the world are in the spotlight again.
Whitworth Art Gallery, part of the University of Manchester, reopens this week after a £15 million ($23 million) facelift. And last month, the king and queen of Spain opened the Museum University of Navarra in Pamplona, another example of an institution undertaking a role as guardian of national cultural treasures at a time when governments, local or national, have neither the will nor the resources to do the job.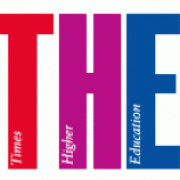 For universities it is an opportunity for high visibility in the battle to attract students and faculty while also ticking the civic engagement box. "This building tries to connect with the other buildings on campus," explains "starchitect" José Rafael Moneo on a tour of his £16.7 million ($25 million) museum. "This is one of the few landscaped university campuses in Spain, so it was important for me that this building established contact with campus buildings as well as those in the city."
The Museum University of Navarra is now home to the private collection of María Josefa Huarte Beaumont, the daughter of a local construction magnate, which includes works from Picasso, Rothko, Kandinsky, Tàpies and Chillida. It also houses the largest publicly displayed collection of photographs taken in Spain, including photographs by Ortiz-Echagüe and Capa.
Moneo has a reputation for weaving his buildings into their "context," and the university is keen that its museum is woven into the daily activities of its staff and students, so as well as the works themselves, the building contains workshops, a library, a classroom and an auditorium. 
All money raised by the museum so far has come from private donors. "Our priority is the students," says Carlos Padula, a New York private banker who was the first to donate. "This is a university museum, so the priority is for students to do research on the legacy that we have received and also explore what the university can achieve through interdisciplinary collaboration involving different faculties."
The museum will be the base for a new master's degree in curatorial studies, and also for artists on short-term residencies. "We're offering a place where artists can come to study and meet with students, lecturers and the general public to discuss their work, whether that's an idea, a paper, a workshop or a complete piece of art," says Valentín Vallhonrat, who sits on the museum's artistic direction committee.
Natural Allies
Universities and museums ought to be natural allies. Both have missions to examine, preserve and increase knowledge. Some claim that the oldest museum in the world was a university museum -- the University of Oxford's Ashmolean.
University collections began life as raw material to support teaching and research, but as this became more theoretical, collections were neglected, regarded as little more than dusty cabinets of curiosity. 
Faced with financial woes, several universities, particularly in the United States, have considered selling off works or collections not deemed core to their mission. Last year, Randolph College sold "Men of the Docks" by George Bellows to benefit its endowment by $25.5 million. Brandeis University proposed selling off its entire collection of modern art until a huge uproar forced a retreat.
Yet in the past 20 years, many university museums and galleries have found a fresh sense of purpose. "The previous generation of curators, many of whom were academics, is being replaced by a new generation of younger professional curators who bring different points of view and new practices," says Hugues Dreyssé, chair of the International Committee for University Museums and Collections. "I also sense a growing awareness of the untapped opportunity for museums to collaborate with all the experts who are in the university."
Dreyssé points to a growing willingness of university museums to network and share best practice through national groupings such as the University Museums Group in the UK or the Coordination Center for Scientific University Collections (CCSUC) in Germany, or even regional groups such as the University Museum Association of Kyoto, a network of 14 university museums in the Japanese city.
Since 2012, the German Federal Ministry of Education and Research has funded CCSUC to increase the visibility and availability of scientific collections through digital indexing. The result is a central portal for scientific collections and objects that can be used by students and researchers across Germany.
"The network has inspired exhibitions, events, publications, research projects, teaching concepts and best practice examples," explains CCSUC's Martin Stricker, who says similar coordination centers now exist in Portugal and Switzerland, with plans also afoot in France and Belgium.
Increasingly, university museums and galleries are discovering another role, as cultural providers to their city or region. "The strings attached to public funding in some countries have led to much scrutiny and reflection," explains Maurice Davies of the Museum Consultancy. "In the U.K., for example, every museum has completely questioned its aims and roles and that's been beneficial."
Many universities now view their museums or galleries as gateway buildings, bridging the gap between campus and local community. The Intermediatheque exhibition space at the University Museum of the University of Tokyo, for example, has welcomed more than 1.2 million visitors in the past 2 years. 
Some 240,000 people pass through the doors of Michigan State University's Broad Museum each year. The Ashmolean is the most visited nonnational museum in England. In Scotland, St Andrews has developed the Gateway Galleries, a modern building close to the main route into the town, to house temporary exhibitions. 
"Some universities see the importance of museums as a way of projecting a distinctive institutional identity," says Andrew Simpson, an honorary fellow at Macquarie University who has research interests in university museums.
"But the quality of decisions about university museums and galleries can sometimes be a concern," Simpson says. "Some university leaders only see the real-estate value of the space a museum or gallery occupies. So opportunities and challenges turn on the quality of their decisions and the data that inform their decisions."