British universities are paying more in commissions to recruit international students.
Data obtained by Times Higher Education from 158 higher education institutions under Britain's Freedom of Information Act reveal that all but 19 elite or specialist institutions now use agents to enroll non-European Union students.
Spending by 106 institutions that provided details of commission payments totaled £86.7 million ($133.7 million) in 2013-14. This is a 16.5 percent increase from the figure two years earlier.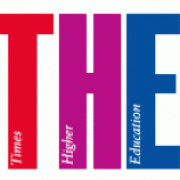 It appears that the increase is driven as much by rising commission rates as by expanding recruitment. 
Across the 124 institutions that provided information on admissions, the number of international students enrolled using agents totaled 58,257 in 2013-14. This was up 6.4 percent on the 2011-12 figure of 54,752.
The data suggest that agents were used to recruit a significant proportion of all non-E.U. learners studying at British universities.
According to the Higher Education Statistics Agency, 179,390 non-E.U. students started courses at all levels of study in the U.K. during 2013-14. The students listed in responses to THE alone account for 32.5 percent of this total.
Commission payments may vary by institution, by agent and by market, but, based on figures from 101 institutions that provided information on both recruitment and spending, the average agent fee paid per student in 2013-14 was £1,767 ($2,725).
That still left substantial income for institutions, with average overseas undergraduate tuition fees for that year standing at £11,289 ($17,419) for classroom subjects and £13,425 ($20,715) for laboratory-based courses. 
Vincenzo Raimo, pro vice chancellor for global engagement at the University of Reading, said that the figures demonstrated how British higher education institutions remained "incredibly reliant" on agents.
"I think in part this is due to increased competition both from within the U.K. but also elsewhere in the world. We have now seen U.S. universities formally starting to work with agents and being aggressive in the market, and U.K. universities are having to respond in order to meet ever more ambitious recruitment targets," said Raimo. "I think also the constant changes to the visa regime have forced more potential applicants into the hands of agents in order to help them through what they perceive to be a complicated and difficult process of applying for a student visa."
The biggest spender, according to the responses to Times Higher Education's request, was Coventry University, which paid out £10.2 million ($15.7 million) in commission fees and taxes over the past three years. However, the university included fees paid to progression partners, such as providers of predegree courses, in its response.
The biggest spender that provided answers for spending on recruitment agents alone was the University of Bedfordshire, which spent £9.5 million ($14.7 million).
Twenty-seven institutions that use agents refused to reveal details of their commission payments, citing commercial confidentiality.
Coventry recruited the largest number of students using recruitment agents over the three-year period (5,634) -- with those recruited via progression partners excluded for this answer.
Newcastle University was the second most active, recruiting 5,085 students using agents between 2011-12 and 2013-14.
Liz Reisberg, formerly of the Center for International Higher Education at Boston College and now an independent consultant (and a blogger for Inside Higher Ed), described the amounts of money being spent on agents as "staggering." Reisberg said that universities could ensure higher standards by employing staff directly overseas.
"When you are spending so much money, why not spend it wisely.... It would be better to invest in your own university and in your institutional capacity," she added.
But Kevin Van-Cauter, higher education adviser at the British Council, said that agents played a useful role for institutions and students. "For most universities, this is the most cost-effective way of recruiting, particularly where they may not have the staff or the budgets to cover certain countries, or to maintain a continued presence in that market in a way that will deliver the numbers for that institution," he said. 
"Agents play a crucial role in counseling and converting interest from students and their parents into placements with institutions."
Although there was little obvious correlation between entry tariffs and the use of agents, the universities that said they did not use agents included some of the Britain's most selective, such as the Universities of Oxford and Cambridge and Imperial College London.
Among the 15 remaining Russell Group institutions that disclosed details of their commission payments, 8 were among the biggest 20 spenders overall.