You have /5 articles left.
Sign up for a free account or log in.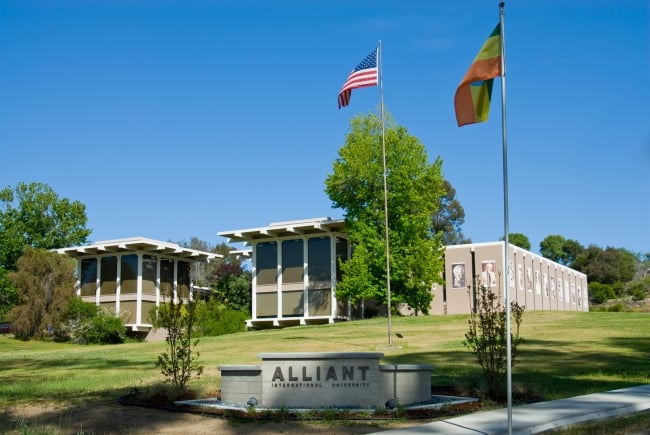 It used to be simple. For decades, providers of higher education were either nonprofit (the vast majority, public or private) or for-profit, sometimes massive, like the University of Phoenix, and more commonly the nearby business or trade school.
More recently, gradations appeared. In the 2000s private investors bought and transformed struggling nonprofit institutions to capitalize on their existing accreditation. In the last few years, numerous joint ventures emerged (sometimes controversially) in which nonprofit colleges and universities teamed up with for-profit companies to create new providers that had both nonprofit and for-profit elements.
And in recent months, as regulatory scrutiny has intensified the heat on for-profit higher education, several privately financed providers have made a different kind of transition, adopting nonprofit status or becoming an emergent category of institution known as public benefit corporations, created by dozens of states to encourage companies to focus less on their bottom lines and more on societal needs.
Late last week the distinction between for-profit and nonprofit college blurred yet again, with the announcement that Alliant International University, a California nonprofit institution accredited by the Western Association of Schools and Colleges, had become the first of what are expected to be several universities becoming for-profit benefit corporations as part of a new system of health sciences institutions, Arist Education System.
It is believed to be the first regionally accredited nonprofit college to make such a move.
Alliant does not fit the mold of nonprofit institutions that converted to for-profit status a decade ago, for which taking outside investment tended to be a last resort or lifeline. That doesn't mean the university, which mostly provides graduate and professional degrees in fields such as psychology, education and business, is wealthy; it has no endowment to speak of and, like most tuition-dependent colleges and universities, its business model is "pretty well broken" for the long term, President Geoffrey Cox said in an interview.
The university did what it could to expand its programs, and it tried some other creative strategies, like selling and leasing back one of its buildings. But those were all short-term approaches, not structural changes that might let Alliant raise enough money to "keep tuition prices as reasonable as possible, invest in innovation and make our programs available to more and more people," Cox said.
Arist Education System seemed to provide such a potential path. Arist, a two-year-old firm nurtured by University Ventures Fund and financed by Bertelsmann, the German media giant, aims to fill the need for a new generation of health professionals who can work effectively in the integrative teams (of doctors, nurses, pharmacists, social workers, etc.) that many hospitals and health systems are now embracing.
It wants to do so, says Douglas Keiller, Arist's chief of strategy and staff, by ensuring that its institutions focus intensely on student outcomes -- and Arist believes that is likeliest to happen, he said, if the universities' social mission is "enshrined and protected" in their structure and organization.
The "benefit corporation" status that California and other states have established in recent years offers that protection, said Alliant's Cox. Under the benefit corporation approach, Alliant can take in the private funding it needs to improve its student services, pedagogical technology and international reach while committing publicly to keeping its mission and public purpose foremost. Under California law, benefit corporations are supposed to be accountable not just to their boards and bottom lines but to workers, customers and society at large. They must report annually on their environmental and social performance using independent standards.
"Why don't most nonprofits want to be for-profit?" Cox said. "Because you have to give up a lot of the academic values that sustain most of us. This was a way of not having to give that up, but still getting access to public capital markets."
Cox notes that the university's original Board of Trustees will maintain a role in governing the institution (it is now a foundation operating in tandem with the university) and that the previously existing faculty structure (a system of rolling contracts rather than tenure) and shared governance system will remain in place. (Faculty leaders at Alliant could not be reached to comment for this article.) i tried several. dl
"There certainly was lively debate around the university much of last year," Cox said of the change of control, which WASC's Senior College and University Commission approved last summer. "In the end, there was pretty decent consensus that this was a good strategy."
Questions and Concerns
Cox insists that Alliant will face no less scrutiny as a for-profit institution than it did as a nonprofit. "This is not about escaping any kind of regulatory oversight," he said. "The benefit law in California has real teeth to it."
Robert Shireman is skeptical. The former architect of the Obama administration's effort to tighten regulation of for-profit colleges now heads California Competes, a higher education reform group.
In an unpublished paper he shared with Inside Higher Ed, Shireman said benefit corporations were "deceptively" portrayed as being dedicated both to the public good and shareholder benefits. "These 'benefit' or B-corporations are subject to the same fundamental, problematic incentives that affect investors in traditional for-profits," he asserts, saying the differences between benefit corporations and traditional corporations in most states are minor. 
Shireman said, "There is a hazard that [benefit corporations'] supposed commitment to good will be purposely confused with legitimate 501(c)3 entities."
Dennis Cariello, a former Education Department lawyer who now advises colleges and companies for the law firm DLA Piper, said that unlike for-profit colleges taking on nonprofit status -- which might be seen as trying to avoid complying with federal rules on gainful employment and sources of funds (the so-called 90/10 rule) -- Alliant is facing more regulatory scrutiny. It will have to comply with those and other laws and regulations that apply to for-profit colleges.
He said nonprofit institutions might find it "much more palatable" to become benefit corporations than adopting traditional for-profit status because the former "really gives a nod to preserving the mission." And investors who put their money into public benefit corporations are, Cariello said, "probably much more content being in it for the long haul," rather than looking for short-term profits, "which should provide an element of stability for institutions."
That is just one of the reasons why Cox expects other nonprofit institutions to follow Alliant's lead, toward what he calls a "third way" of operating colleges.