Status of Dutch Ph.D. Students
Government wants them classified as students, but they see many benefits to being considered employees.
Ph.D. candidates in the Netherlands are fighting the launch of an experiment that they believe could put their employment status in jeopardy.
The Dutch minister for education, culture and science, Jet Bussemaker, has proposed changes under which several thousand Ph.D. candidates would be registered as students rather than as employees, as is now the norm.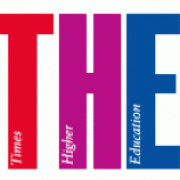 But the Ph.D. Candidate Network of the Netherlands (PNN) argues that this will harm research quality and diminish candidates' employment rights.
In the Netherlands, most Ph.D. candidates in academe are employed as members of staff or are undertaking a Ph.D. while employed on a research contract. Very few receive student scholarships.
Over the past 20 years, some universities have lobbied the government to allow them to treat Ph.D. candidates as students. In the 1990s, several institutions took on Ph.D. candidates as students rather than as employees in experiments similar to that being proposed by Bussemaker.
Victor de Graaff, president of the PNN, told Times Higher Education that the changes left student Ph.D. candidates "very unhappy" and feeling like "second-class Ph.D.s." He said that Ph.D. candidates who were not employed by their university encountered tax problems last year.
Under Bussemaker's proposals, up to 2,000 Ph.D. candidates would receive scholarships as students rather than wages as employees.
In a statement on its Web site, the PNN says it finds the move "undesirable" and "believes the results will not add any value to the results of prior experiments."
De Graaff said that although there was not much difference between the net salary of Ph.D. candidates treated as employees and those treated as students, student candidates would not be entitled to employment insurance, pension payments and social security benefits, including the right to an extension during pregnancy and unemployment benefits at the end of a contract.
The result could be substantial savings for institutions, he said, citing PNN data showing that the cost of a four-year Ph.D. employee to a university is about €170,000 ($189,000) while the total cost of a Ph.D. scholarship is about €70,000 ($78,000).
De Graaff explained how the proposals would affect candidates. 
"Being an employee adds to the status of the Ph.D., so it makes you feel as though you are really part of the group rather than a product of the group," he said. "As an employee, you feel like another brain rather than [just] another set of hands."
He added that the move might also deter Ph.D. candidates from taking university positions, as it could make jobs in industry more attractive.
The issue was raised in the country's House of Representatives last month, and several parties asked questions about the proposal. Bussemaker has three weeks to reply before potential further discussion and a decision on whether to proceed with the experiment.
The PNN believes that the pilot is an attempt to change the system permanently, de Graaff said.
Today's News from Inside Higher Ed
Inside Higher Ed's Quick Takes