You have /5 articles left.
Sign up for a free account or log in.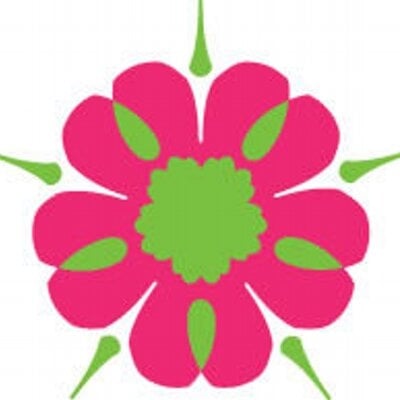 Sweet Briar College's closure seems all the more stunning given how much money it has socked away: more than $80 million in its endowment.
The women's college in rural Virginia announced this week it would close at the end of the spring semester. The move seemed designed to preempt the sort of death spiral other small private colleges have fallen into, fighting to stay alive until they default on their debts, falling behind on their bills and having creditors at their door.
Sweet Briar looks like it may go without such a fight. Yet it still could need a while to sort through its affairs and divvy up what it has left to divvy up, according to financial experts. Because most colleges that close have run out of all of their cash, there is no endowment to divide up. But within hours of Sweet Briar's announcement Tuesday, alumnae and higher education observers started posting comments to social media asking who would get the leftover funds.
Some of the money will have to be used to pay bills, other money may perhaps be given back to donors and yet other funds may be redirected to other charitable causes.
The classic example is March of Dimes, which was established to fight polio. After polio was cured, the charity changed its mission to focus on birth defects. If Sweet Briar has money left at the end of the day, that money will likely have to go to support the education of young women in Virginia. Various regulations are designed to prevent college officials from using a closing college's money, land and other assets to enrich themselves.
Sweet Briar has yet to say precisely what it will do with its assets, which include the endowment, its land and buildings, and all the things on the campus -- from desks and chairs to anything else a college can accumulate in 114 years.
"The endowment will be used to meet our legal obligations and to aid us in our winding-down process," said Sweet Briar spokeswoman Christy Jackson.
While college campuses are not always easy to sell, any money Sweet Briar gets from selling its buildings or property will also have to be put to charitable use. And Sweet Briar has a large, attractive campus.
Some have eyed the endowment and wondered why the college does not use the money to fight on. Yet Sweet Briar has already been spending an unusually high amount of its endowment each year to fund operations, according to Standard & Poor's, which rates the college's bond debt. Most colleges aim to spend about 5 percent of their endowment each year. Last year, Sweet Briar spent about 9 percent of its endowment. The college projected an annual operating deficit this year of about $2 million. 
A good chunk of the endowment is also restricted, meaning that it can only be spent on certain things as long as the college remains a going concern. Those restrictions -- imposed by donors -- mean most of the endowment fund can only be spent for specific purposes, like certain scholarships or faculty lines.
Only about $20 million of the Sweet Briar endowment is unrestricted, according to S&P.
"With much of it permanently restricted, it's not like a cookie jar that Sweet Briar can use to cover increasing deficits year after year," Kent Chabotar, a recently retired president of Guilford College in North Carolina, said in an e-mail.
Law and tax regulations are designed to prevent a nonprofit's money from being pocketed by officials or used in ways wildly inconsistent with donors' interest in the college. Instead, the college will likely have to pay its bills, perhaps return some money to donors and then use whatever money is left over to create a fund that advances its mission, which is educating young women.
The college owes creditors about $25 million, according to S&P. Bond investors, which are owed about $15 million of that debt, will likely move quickly to get their money back.
"Generally speaking, oftentimes in these situations -- and there haven't been that many of them -- the banks have incentive to accelerate and protect the bond holders," said Ken Rodgers, an analyst at S&P who reviews Sweet Briar's finances.
Most states, including Virginia, have adopted the same standards to protect donated money.
Virginia law sets out a certain order to dealing with an entity that dissolves. First, the college would pay all its liabilities and obligations. Then it has to return or transfer any money and assets it promised it would return or transfer if it closed. For instance, some Sweet Briar donors might have said if the college ever closes, they want their money given back to their family or given to another charity.
If money is left over that is not earmarked for elsewhere, the college is to give the money to other entities "engaged in activities substantially similar to those of the dissolving corporation," according to Virginia state code.
The state attorney general oversees this process, higher ed financial experts said. The Virginia attorney general's office did not respond to a request for comment.
In somewhat similar legal situations, such as when nonprofit hospitals get bought by or turned into for-profit hospitals, some of their assets generally are set aside for charitable purposes.
In a more recent example from higher ed, AIB College of Business in Des Moines plans to voluntarily close and give itself to the University of Iowa. It will then donate its assets, which include about $7 million in endowment funds. Details and approval of the deal are still pending.
Matt Hamill, senior vice president at the National Association of College and University Business Officers, said he expects Sweet Briar will have money left over that it will have to give to some new purpose, and it will negotiate with the state to settle on what that cause will be.
While the college may want to offer severance packages to its employees, it needs to be careful that these do not eat up money that it owes to specific parties. If severance packages are too generous, for instance, and creditors are still owed money after the employees are given parachutes, the creditors could try to get the money back from the employees.
"They've got to kind of estimate a variety of expenses that the college is going to have between now and when they finally turn off the lights and lock the door for the last night," Hamill said. "And if they make decisions now that just don't align with what those ultimate expenses are going to be, that could cause a whole other round of issues and potential fights."
Some endowment money is surely restricted to faculty salaries, and some for student scholarships. Hamill said he suspects whatever money is left will be pooled into a fund that will go to one new cause.
Bill Jarvis, the managing director of the Commonfund Institute, said officials might take the more tedious route of trying to give money set aside for students to some student cause and the money set aside for faculty to some faculty cause. He said the money could, for instance, be given to Randolph College, a former women's college in Virginia that now admits men. The faculty money from Sweet Briar might be for faculty; the scholarship money might be for scholarships for women.
"The governing rule has to be that the entire existence of this institution was to educate women in the state of Virginia, and that set of purposes, as near as possible, has to be observed in this winding-up process," he said.
But the whole process could also be complicated by objections from current students or alumnae. In 1979 Wilson College, then a women's college, tried to shut down. But a state judge in essence found that the college's board hadn't made good decisions, and he ordered the board to keep the college going, which it did.
At Sweet Briar, there is a movement afoot to save the college. The effort raised $40,000 by Wednesday evening, the day after Sweet Briar announced it plans to close. But the campaign says it needs $20 million.
John Griswold, executive director of the Commonfund Institute, said a successful effort to keep a college alive after its leaders have decided to shut it down usually requires the president as well as everyone on the board to resign.
"It's a long slog," he said.