You have /5 articles left.
Sign up for a free account or log in.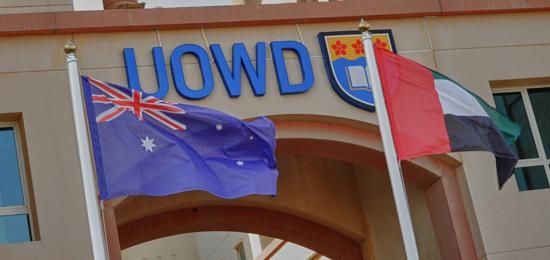 WASHINGTON -- Are international branch campuses a fad or a sustainable new organizational form?
"It's not either/or," Anna Kosmützky, a sociologist at the University of Kassel, in Germany, said Friday during a session here at the Comparative and International Education Society annual conference. "There are multiple fads, but this new form, this new species, probably won't die out."
But that doesn't mean the trend is always logical, she suggested.
In her presentation, Kosmützky identified three waves of foundings of international branch campuses: the first came in the late 1980's and early 90's, when about 100 American universities explored establishing branch campuses in Japan. Twenty-two actually started branches; of these, only one remains in existence.
The second wave came in the 1990's and early 2000's, when universities in Australia and the U.K. as well as the U.S. began setting up branches in countries that had made attracting international campuses a policy priority -- primarily Qatar, Singapore and the United Arab Emirates. The creation of "educational hubs" in these nations accounts for 80 percent of the branch campus growth during this period, said Kosmützky, who added that this growth was also characterized by the closing of the gap between supply and demand and rising competitive pressures. "A lot of branch campuses were open but not all could survive, so the dying of branch campuses accompanied the phenomenon even from the beginning," she said.
The third wave Kosmützky identified entails continued growth in the development of branch campuses and the diversification of host and home countries. From 2012 to 2014, the number of countries hosting branch campuses increased from 53 to 71, with a shift of the center of gravity from the Gulf region to Asia, and the number of home countries increased from 24 to 30 with new players like Russia and South Korea emerging.
Kosmützky looked at the Dubai International Academic City as one case study. There have been 26 branch campus foundings in this hub and 5 closures, she said. Though branch campuses are often described as risky endeavors, she argued that the opening of a branch in the academic city doesn't really cost that much: international universities lease subsidized space and they have access to shared campus management and student services. "So many services are provided for them centrally," she said. "What [the universities] bring is the curriculum, a certain amount of administrative capacities and of course teachers."
She also described the branch campuses as being very narrow in terms of educational offerings, tending to focus on highly marketable programs in business, engineering and information technology.
Kosmützky noted that the total number of international branch campuses -- estimated at 200 -- remains small. But she described the creation of branch campuses as having become "a legitimized strategy independent from the outcome of the strategy. Universities strive for establishing an international branch even when the environment is highly competitive and the strategy seems inappropriate because there are so many competitors that offer the same programs."
She argued that "branch campuses appear where a red carpet is laid out for them" by the local government. And where there is no red carpet -- as has been the case in Africa -- universities wanting to engage will resort to more traditional forms of establishing an international presence, such as joint programs or student and faculty exchange.
"These hubs, these conducive environments, create waves of founding and at the same time competition and the [dying] out of branch campuses that does not affect the population overall," said Kosmützky, who concluded that new waves of foundings could occur as new educational hubs continue to emerge.
"To utilize a metaphor, I would compare the whole branch campus story with the California gold rush," she said. "People from all over the world went to California to dig for gold. Some got rich and many returned home with a little less than when they left."