You have /5 articles left.
Sign up for a free account or log in.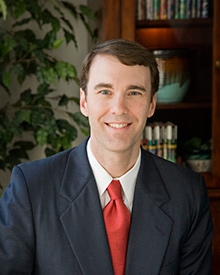 After facing nearly a year of intense scrutiny, Gordon College announced Monday that its policy barring student or faculty sex out of heterosexual marriage will remain as is.
The college will, however, also roll out a series of initiatives meant to prevent bullying of gay, lesbian, bisexual and transgender students, and to remind others that Gordon's adherence to "historic Christian teaching" does not provide them with license to judge those who do not meet the institution's behavioral standards.
"We remain as committed as ever to historic Christian teaching on this topic," D. Michael Lindsay, Gordon's president, stated in a campuswide letter, "while recognizing that members of the Gordon community hold varying perspectives."
The announcement is not likely to win over some of the staunchest opponents of Gordon's policies: the college's LGBT students and alumni, who would like to see the language in the college's behavioral standards changed to no longer include the broad ban on "homosexual practice."
That policy, which also bars any sexual relationships outside of marriage, has been a point of particular friction for the college in the last year, since Lindsay was one of several evangelical leaders who wrote President Obama in July asking that religious entities be exempt from a planned executive order that would bar federal contractors from discriminating based on sexual orientation.
Lindsay later said that he signed the letter to "affirm the college's support of the underlying issue of religious liberty," and that the college itself had no policies preventing any "categories of people" from working there. The college also released a statement clarifying that its rules do not reference sexual orientation or identity, just sexual relations between students -- as well as employees -- of the same sex.  
But Lindsay's presence among the letter's signees brought renewed attention to those policies, resulting in a wave of criticism from students, alumni and many in the surrounding Massachusetts area.
The City of Salem, Mass., citing the college's policies about gay people, killed a contract under which Gordon has operated the city's historic Old Town Hall. And Gordon's accreditor, the New England Association of Schools and Colleges, announced it was reviewing whether Gordon's policies violate NEASC's anti-bias rules, which explicitly bar discrimination based on sexual orientation. In September, the agency gave the college one year to prove that its policies meet NEASC's standards for nondiscrimination.
At the time, the college also agreed to have a working group -- made up of administrators, students, faculty, staff and trustees -- engage in 18 months of study about the issue. The group consulted with alumni, sociologists and theologians. Monday's announcement is a midterm report card of sorts, said Rick Sweeney, Gordon's vice president of communications.
"We wanted to provide an update," Sweeney said. "And what the group found was that there was definitely a need to be more comprehensive in how some of these issues were handled at the student level, in residential life, in campus programs. But they also wanted to reaffirm that they were not planning on making changes to the policy."
The college will now create an ongoing task force focused on human sexuality. It will also expand training about the issue to its entire staff in residential life, the chapel office, the counseling center and its athletics program. The training will also be provided to faculty, deans and campus directors.
In addition, Gordon will strengthen its antibullying policies and conduct biennial climate surveys to "assess the well-being of students as it relates to sexuality and sexual identity," the college said.
"There are certain standards we're committed to, but at the same time were absolutely serious about making sure all students feel that they are not being marginalized or maligned," Sweeney said. "We're going to be very serious about making sure certain students don't use those standards as an excuse to mistreat or even be judgmental toward other students."
Paul Miller, the cofounder of One Gordon -- a group of Gordon College LGBT and allied students, alumni, faculty and staff -- said that while the college's attempt to create a safe space for students is an improvement, the existing policy is what creates the need for such a space in the first place. Miller, who also serves on the group's steering committee, was among the group of alumni the working group met with over the last nine months.
"If students could date openly and identify as LGBT but not be fearful of what that means for them, then the need for that space wouldn't be as necessary," Miller said. "For every one out gay student on campus, there are four or five others who feel they can't say anything out of fear about what that will do to their college experience. It's disappointing that Gordon reinforces the notion that LGBT students' desire to love and to be loved should be stigmatized, and that the college does not recognize it as a gift from God."
Sweeney admitted the new changes -- or lack thereof -- are the result of a difficult balancing act that is still an "ongoing process" at the college.
"This place has always been seen as a place where the focus is on education, not some sort of rule system," Sweeney said. "It's a Christian college that teaches evolution in the science program, that has speakers come to campus that might espouse views that are different than that of the college. But that's the idea of a good education. The school is really trying to do two things, which is not easy. It's trying to respect the fact that it has a very diverse student body -- and that includes diversity among sexual identity -- and trying to be faithful to its theological, faithful framework. A policy change might seem easy, but it's complex."