You have /5 articles left.
Sign up for a free account or log in.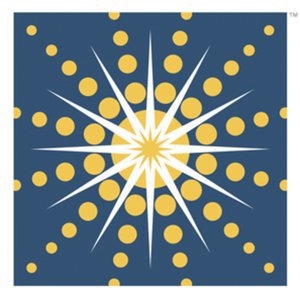 The National Institute for Technology in Liberal Education is facing the same existential question as the liberal arts colleges the organization serves: What's the way forward?
NITLE (pronounced "nightly") has for more than a decade served as a resource for liberal arts colleges interested in expanding their use of technology in the classroom, evolving alongside that particular sector of higher education. The latest step in that evolution came last week, when Southwestern University, NITLE's home since 2009, in a press release said the organization "will migrate its operations" to the Council on Library and Information Resources, or CLIR, in Washington, D.C.
What awaits NITLE there is "a very healthy review," said Charles Henry, president of CLIR. The organization will survey current and former NITLE members to determine a path forward -- if one exists, he said.
"It could be that the membership says we really think there's a viable market for NITLE as a national institute," Henry said. "They might say we want to go off and be more of a free-standing organization -- that's fine, too. The most dire consequence would be that people say it's done what it set out to do."
Pamela McQuesten, Southwestern's chief information officer, declined to consider the third option. She described NITLE's move to CLIR as "a really great next step" for the organization.
"It's not shutting down -- very much to the contrary," McQuesten said. "But what exactly it will look like a year from now may be as different as what NITLE looks like now from what it did five to six years ago."
The review will give leaders of liberal arts colleges a chance to restructure NITLE to better address the financial challenges many smaller institutions worry about. Both the location of the organization and the role of members is central to that debate.
Over the past few years, NITLE has shifted away from its roots as a membership organization toward consulting work. It no longer hosts conferences. Its permanent staffers have been replaced by consultants and fellows. As recently as last spring, the organization announced a new "do-it-yourself" tool kit to support the growing trend of small colleges collaborating on initiatives that would be difficult to sustain on a single campus.
That shift in strategy, coupled with the fact that NITLE's most recent grant from the Andrew W. Mellon Foundation was running out, triggered a talk about the organization's future, McQuesten said. The conversation ended with the university "realizing the future of NITLE required something that had national or even international kinds of connections." CLIR, she added, "seemed to be a very natural partner" since its sponsors and members include liberal arts colleges, public university systems, research institutions and libraries.
CLIR and NITLE's leaderships also overlap. Henry has served on NITLE's advisory board, and W. Joseph King, former executive director of NITLE, sits on CLIR's board.
Henry will this week travel to Southwestern's campus in Georgetown, Tex., to finalize NITLE's move to CLIR, but there is not much left to migrate. NITLE's website lists Arden Treviño, director of shared practice and business manager, as the organization's sole staff member, but an email to Treviño could not be delivered and bounced back. The organization's intellectual property, including its Academic Commons and D.I.Y. tool kit, is all published under a Creative Commons license that allows others to reuse it -- even for commercial purposes.
Asked what CLIR will be taking over, Henry said "the concept, name, its history -- that we want to respect and preserve, if appropriate. It is a framework that could very well continue to be viable."
Michael Nanfito, NITLE's most recent executive director, has taken over most of the rest. NITLE's fellows have agreed to join his consulting firm, Nanfito and Associates, which will operate according to the same consulting model Nanfito pushed during his time at NITLE, he said.
"The business model of NITLE stopped making sense," Nanfito said in an email. "The work we have been doing -- consulting -- does not lend itself to a membership organization. Colleges still need help with collaboration. NITLE was one of the organizations committed to helping in a pragmatic manner, and we (the individuals who performed that work) are continuing that work under a new name."
Nanfito left NITLE in February.
CLIR will spend the remainder of NITLE's Mellon grant to survey the organization's membership and expects to publish a set of recommendations in January, Henry said. He struck an optimistic note about the need for organizations that work with colleges and universities to find a role for technology in the classroom.
"The opportunities and challenges that technology presents to liberal arts colleges just become more complex and more pervasive year by year, so an organization that's set up to understand this, to evaluate this, to help its constituency integrate technology in a nondisruptive and productive way -- it sounds like a winning framework to me," Henry said.