You have /5 articles left.
Sign up for a free account or log in.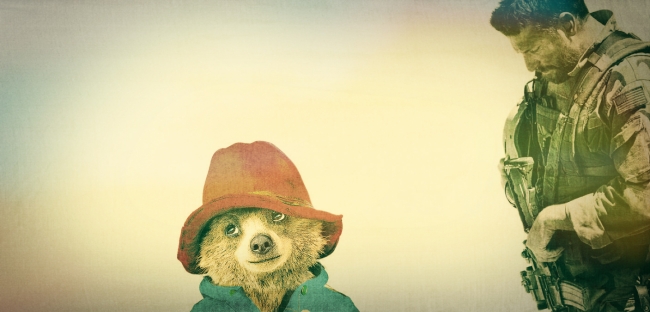 The University of Michigan temporarily canceled a screening of the film "American Sniper" this week, after more than 200 students signed a letter saying that the movie perpetuates "negative and misleading stereotypes" and creates an unsafe environment for Middle Eastern, North African and Muslim students.
The film, scheduled for Friday, was to be replaced with a screening of "Paddington," a family movie based on the popular series of British children's books about a talking bear with a love of marmalade. The university reversed its decision late Wednesday, saying "it was a mistake" to cancel the showing. 
"The initial decision to cancel the movie was not consistent with the high value the University of Michigan places on freedom of expression and our respect for the right of students to make their own choices in such matters," E. Royster Harper, Michigan's vice president for student life, said in a statement. "The movie will be shown at the originally scheduled time and location."
"American Sniper" is being shown as part of the university's Center for Campus Involvement's UMix Late Night, a weekly mixer of sorts that usually includes activities such as movies, games and crafts. On Tuesday, after receiving the letter from the concerned students, the center announced that it was pulling the film from Friday's event.
"We deeply regret causing harm to members of our community and appreciate the thoughtful feedback provided to us by students and staff alike," the center said in a statement. "While our intent was to show a film, the impact of the content was harmful, and made students feel unsafe and unwelcome at our program."
Earlier Wednesday, the center said it would still screen "American Sniper" but in a "separate forum that provides an appropriate space for dialogue and reflection" about the film. In the wake of the reversal Wednesday night, it is "Paddington" that will now be shown in a different location, Harper said, to provide students with additional options.
"American Sniper" tells the story of Chris Kyle, a member of a Navy SEAL team frequently referred to as the deadliest sniper in U.S. history. The author of a best-selling memoir, Kyle was revered by many as a hero and despised by others as a racist. The film based on his memoir was similarly polarizing. Directed by Clint Eastwood and starring Bradley Cooper, "American Sniper" was a box office hit and earned several Academy Award nominations. But some critics decried it as dangerous propaganda.
The letter signed by Michigan students and its Muslim Student Association falls into the latter camp. It stated that the movie "sympathizes with a mass killer." It also referenced the recent killing of three Muslim students near the University of North Carolina at Chapel Hill.
"Chris Kyle was a racist who took a disturbing stance on murdering Iraqi civilians," the letter reads. "Middle Eastern characters in the film are not lent an ounce of humanity and watching this movie is provocative and unsafe to [Middle Eastern and North African] and Muslim students, who are too often reminded of how little the media and world values their lives."
Compared to previous UMix events, the Iraq War drama does appear to be anomalous to the mixer's usual programming. UMix is typically a time for indulging in childhood nostalgia and free food. Past film screenings include the Disney Channel movie "Halloweentown," the comedy "Horrible Bosses 2" and the fantasy adventure "The Hobbit."
The screening of "American Sniper" will be paired with inflatable laser tag and a Build-a-Bear Workshop.
Some students this week said they felt "American Sniper" was never a right fit for an event like UMix. ("Paddington," on the other hand, is far less controversial and was highly praised by critics for being as "irresistibly cuddly as its star.") In a petition arguing for the "American Sniper" screening to be restored, other students said that the cancellation "stifles dialogue and debate," and "goes directly against the atmosphere UMix purports to provide."
"As adults at a public university, we should have the option to view this movie if we so choose and have the opportunity to engage on the topics it presents to come to our own conclusions on the subjects," the petition reads. "Students should be trusted to interact responsibly on a movie no different than any other film depicting the lives of the troops at war, such as 'Saving Private Ryan.' "
Michigan's head football coach, Jim Harbaugh, also expressed support for the film, tweeting that the football team would watch "American Sniper" despite the controversy and planned change of forum. "Proud of Chris Kyle and proud to be an American," Harbaugh tweeted. "And if that offends anybody, then so be it!"
The incident is the most recent in a pattern of student complaints prompting event cancellations, including that of commencement addresses, concerts and plays.
Colleges are increasingly finding themselves trying to balance the concerns of their students -- in particular, those who are marginalized -- and the idea that campuses are places for open dialogue and expression, no matter how offensive.
So pressing is the issue to college presidents that when Mark Schlissel became president of Michigan last year, he devoted a large portion of his inauguration address to discussing what he called self-censorship. In the address, Schlissel reminded students that Ross Barnett, the former segregationist governor of Mississippi, once stood on the same stage he was standing on now.
"He was booed here, in 1963, but he was allowed to speak," Schlissel said. "This is what great universities do: we encourage all voices, no matter how discomforting the message. It takes far more courage to hear and try to understand unfamiliar and unwelcome ideas than it does to shout down the speaker. You don't have to agree, but you have to think."