You have /5 articles left.
Sign up for a free account or log in.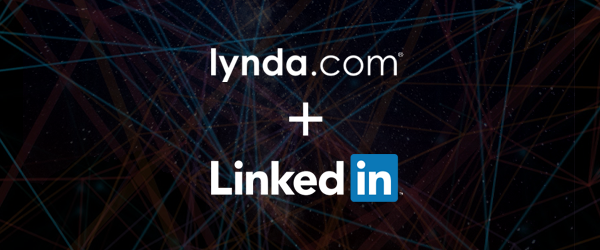 LinkedIn has become a company to watch in higher education. This week the job networking site announced it would spend $1.5 billion to buy lynda.com, an online course portal.
The deal is the biggest so far for LinkedIn, which has roughly 300 million users. Last year the publicly traded company unveiled a college ranking system based on its members' career success, expanding with graduate school rankings last month. It also released a search tool that links college majors with jobs -- allowing users to peruse real profiles of people who work in specific fields and geographic locations.
California-based lynda.com offers relatively low-cost subscription access to 6,300 online courses, most of which industry experts teach. Its content focuses on practical skills in technology, business and design, such as popular courses in "essential training" for HTML or on using Excel. The site also includes 267,000 video tutorials.
LinkedIn officials said Thursday that they plan to connect users with lynda.com courses that might help them in their careers.
"Imagine being a job seeker and being able to instantly know what skills are needed for the available jobs in a desired city, like Denver, and then to be prompted to take the relevant and accredited course to help you acquire this skill," said Ryan Roslansky, LinkedIn's head of content, in a blog post. "Or doing a search on SlideShare to learn about integrated marketing and then to be prompted with a lynda.com course on the same subject."
Silicon Valley-based LinkedIn has been mentioned in higher education policy circles for its massive trove of data on students' career results. The company also has garnered notice for allowing users to display what they learn outside of the traditional college setting, much like the Mozilla Foundation's digital badges.
For example, any student who successfully completes a course from a major online course provider, such as edX, Coursera or StraighterLine, can automatically post information about completed course work on their LinkedIn profile.
"They may become the unofficial, informal accreditor in the space of alternative education delivery," said Gates Bryant, a partner with Tyton Partners, a consulting and investment banking firm that focuses on education markets.
The purchase of lynda.com even goes a step farther, by allowing LinkedIn to offer its own content.
LinkedIn won't compete directly with colleges, said Bryant, at least not for now. That's because lynda.com content is more about professional development than traditional academics. It also does not lead to college credit.
Many colleges already are clients of lynda.com. The company features case studies on its website about its partnerships with institutions ranging from Georgetown University to Pellissippi State Community College and Virginia Tech.
For example, Terry Herman, a professor in Bowling Green State University's department of visual education and technology education, said in a document on the company's website that she used lynda.com courses as additional learning material in an online course on multimedia production. The lynda.com course modules were like a virtual lab that her students could log on to anytime to learn how to use a wide range of software.
Bryant said some colleges tap lynda.com to help with professional development of staff members, such as by having an admissions officer brush up on Photoshop for work on the university's marketing material. That sort of relationship is hardly threatening to institutions' core enterprise. Even so, Bryant said colleges should pay close attention to the growing market for informal skills certification.
"It's also a shot across the bow of institutions," he said.
Lucrative Deal
Lynda Weinman, the eponymous co-founder of lynda.com, created the website in 1995 with her husband, Bruce Heavin. These days the company charges $25 per month or $250 per year for a basic subscription, which includes unlimited access to videos and new courses each week. Premium subscriptions, which are $375 per year or $37.50 per month, include more options for downloading content.
The company became profitable back in 1997, according to The New York Times. It collected $150 million in revenue last year. In January lynda.com raised $186 million in venture financing.
Even so, the $1.5 billion sale price this week was an attention grabber. LinkedIn said 52 percent of that amount would be in cash, with the rest in stock. The deal is expected to close later this year.
LinkedIn had $2.2 billion in sales last year, the Times reported.
In a call with investors on Thursday, LinkedIn C.E.O. Jeff Weiner said the consistency and quality of lynda.com's content library was "absolutely best in class." He also cited the "traction and strength" that lynda.com has with its university partners as a major draw.
"Given the importance of students to our ecosystem," Weiner said, "we're very much looking forward to figuring out ways in which to continue to build off of that strength."
Like Roslansky, Weiner said LinkedIn would use its new course library as a "matching engine" for its users' job interests and skills.
"We can see if there's a mismatch there or a gap," he said, "that could be potentially closed or resolved by acquiring a new skill."