Topics
Gender Balance and Research Excellence
European Union's new research commissioner tries to sell his agenda.
Improving "gender balance" in research to help drive up the quality of work produced is among the top priorities for the European Union's new commissioner for research, science and innovation.
Carlos Moedas outlined his plans for the post, including a new visa program for researchers from countries outside the E.U., at the European University Association's annual conference in Antwerp, Belgium.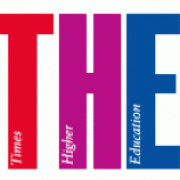 The European Commission will also look at what it can do to get more women involved in research and innovation, he said.
Moedas, previously a secretary of state to the Portuguese prime minister, took office in November 2014. His main objectives include collaboration as well as "gender balance and more diversity," he said at the event at the University of Antwerp this month. Moedas explained that while 40 percent of researchers in Europe are female, only 10 percent of university leaders are women. "There is a pool of talent that we are not tapping," he said.
The commission, Moedas continued, had "responsibilities for that" and had to get member states to understand the importance of diversity. "This is as much about research quality as it is about fairness. Diverse research teams really produce better results," he added.
Boosting diversity would also make Europe a more attractive place for mobile researchers, he said.
To help tempt the best brains to Europe, Moedas is also working on a request for new rules to allow universities to attract researchers from third countries, the commission's term for non-E.U. states.
The program will use short visa application periods to foster more mobility within the E.U. "Researchers will be able to stay in Europe for up to one year after completing their research. Time for them to find a job or set up a business, [or] time for them to make Europe their laboratory," he said.
Moedas said that the commission was finalizing its plans for science and innovation under Jean-Claude Juncker, its new president. This involves a controversial plan to divert €2.7 billion ($2.9 billion) from Horizon 2020, the commission's flagship science and innovation program, to provide money for a strategic investment fund.
Moedas said that he has been "listening carefully" to the voices of European universities, which generally oppose the move. "I work every day to see that European science, research and innovation is at the center of those plans," he said.
However, Moedas admitted that "sometimes it is difficult to explain to politicians the importance of fundamental science." He encouraged European universities to be "more vocal" on the subject.
"I want to call on you to explore with the commission how the new fund can actually support universities," said Moedas, who described the loss of money from Horizon 2020 as a "small sacrifice for more long-term gains."
In response, Maria Helena Nazaré, the president of the EUA, said that about three-quarters of universities in Europe are not able to borrow money and so would be unable to access the strategic fund. Even those that can access loans would have to go through "complicated processes" that would take "precious time," she said.
On gender diversity, Nazaré added, that 10 percent of university leaders in Europe are women is due primarily to the Nordic nations -- without them, the figures would be "a disaster."
Nazaré continued, "Nordic countries put in place policies 60 years ago to prevent these issues, so we do not need to reinvent the wheel because the wheel… has been invented."
Read more by
Today's News from Inside Higher Ed
Inside Higher Ed's Quick Takes
What Others Are Reading
Past:
Day
Week
Month
Year