Teaching Quality, Globally
OECD prepares for major project to measure effectiveness of universities in the classroom.
The world's richest nations are due to decide this month whether to press ahead with a major international project to measure university teaching quality that could offer a "fantastic opportunity" for East Asian universities to improve their standing, possibly at the expense of the Western elite.
The Organization for Economic Cooperation and Development's Assessment of Higher Education Learning Outcomes (AHELO) project is seen as the university-level equivalent of the OECD's highly influential global Program for International Student Assessment tests for school pupils -- and as having the potential to transform the established hierarchy in world higher education.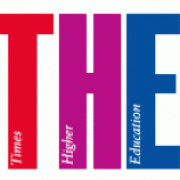 After completion of an AHELO feasibility study in December 2012, the OECD has asked member nations to indicate by May 31 whether they wish to take part in a full "main study."
In Britain, the Conservative election manifesto commits to introducing a framework to recognize universities offering the "highest teaching quality" -- which would rely on some measure such as AHELO being created.
Andreas Schleicher, the OECD's director for education and skills, told Times Higher Education that, globally, AHELO "would just open up so many possibilities to have a more level playing field that is less influenced simply by past reputation and those kinds of things."
Schleicher predicted that AHELO could mean that "you will see institutions that may not be as expensive, that may be a bit in the shadow, but delivering superior learning outcomes."
He also said: "If you think of those elite universities, maybe much of their advantage is actually derived from social background: the intake they take, the selection. We have no idea currently."
The OECD does not intend to produce a ranking of institutions using the results. But Schleicher predicted that others would do so using available results. "I can't imagine that these results would not be used, and shouldn't be used, in a way that ranks institutions," he said.
The OECD describes the AHELO study as having looked at the scientific and practical feasibility of a test of what students know and can do at graduation.
In February, Greg Clark, Britain's universities and science minister, chaired a meeting of nations interested in pursuing AHELO, where the proposal for a main study was discussed.
Conclusions from that meeting included that the tests in a full plan should focus on "transferable skills" such as critical thinking or problem solving.
Schleicher said that it would take a "critical mass" of 8 to 10 OECD member nations supporting the project for it to be taken forward. "Some countries are very supportive of the work, others a lot less," he added.
A "critical mass" of a nation's universities joining the program is also considered necessary to make the project work. Schleicher continued: "The countries most strongly in favor of this are the countries that have most to gain, like the countries in East Asia, who basically have no chance to compete on traditional rankings, which are valuing history and tradition and past reputation. For them, this is a fantastic opportunity to make a jump start and put themselves on the map."
David Willetts, former universities minister in Britain, said that there was currently a "frustration… that such a high part of university assessment is based on research and the prior attainment of their students."
He added: "So my starting point is this [AHELO] is absolutely the correct agenda and it's really important for students that they know how universities are doing on the teaching side. And indeed it's also reflected in the Conservative manifesto."
However, Alison Wolf, Sir Roy Griffiths Professor of Public Sector Management at King's College London, said that AHELO is "unrealistic" and "will not provide governments with any useful information."
"The courses people take in universities are hugely diverse: it is not like basic schooling where everyone is doing some common content," she added.
You may also be interested in...
Today's News from Inside Higher Ed
Inside Higher Ed's Quick Takes