You have /5 articles left.
Sign up for a free account or log in.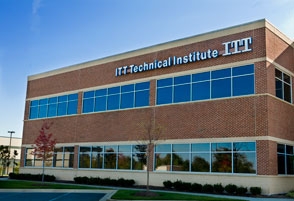 Federal regulators stepped up their scrutiny of ITT Educational Services on Tuesday, charging the large for-profit chain and its two top executives with fraud for allegedly concealing massive losses in two student loan programs the company backed.
Some consumer groups also have renewed their focus on ITT, which is already dealing with the U.S. Education Department's heightened cash monitoring sanction. That penalty took down Corinthian Colleges, another large for-profit, by freezing aid payments and causing a cash-flow crisis.
ITT said it would fight the lawsuit, which the Securities and Exchange Commission (SEC) filed in a U.S. District Court in Indiana on Tuesday. As of last month the company enrolled 51,201 students at its 135 ITT Institute and Daniel Webster College locations in 39 states and online.
The for-profit is in a less precarious financial position than Corinthian was. But ITT appears to be concerned about the possibility of the department or state regulators using the SEC's filing to slap additional penalties on the company.
In a written statement, ITT said it had "reached out to the U.S. Department of Education, accrediting agencies and appropriate state regulatory authorities to ensure they understand the company's legal and financial position."
The for-profit said it would share its view of the "misguided and inappropriate nature of the SEC's action" with those agencies. "We would expect any regulator would refrain from taking any action against the company, and thereby against our students and employees, until we have had our day in court," ITT said.
The education department has watched the SEC's oversight of ITT closely, a department spokeswoman said.
"ITT was required during this process to provide the department with a letter of credit in the amount of approximately $80 million, which will remain in place for at least the next five years," she said in a written statement. "The letter of credit will protect students and taxpayers if there are unpaid federal student aid liabilities during this extended period."
The department put ITT on heightened cash monitoring because the company missed a deadline last year to file financial statements with the feds, according to ITT (see letter). The loan programs were the source of that delay.
The cash-monitoring penalty can include a delay in aid payments. In Corinthian's case, the department imposed a delay of 21 days. That amount of time was unusual, and perhaps even unprecedented for an institution that has received the lesser of the two versions of the sanction (which includes both Corinthian and ITT). The standard penalty is less than five days.
Industry analysts have said ITT has the cash to weather a freeze of 21 days. But last August the company disclosed that it would default automatically on credit agreements with banks if subjected to the "significant regulatory event" of a delay in payments of more than five days.
Controversial Loans
The SEC's charges center on the company's PEAKS and CUSO loan programs. Students borrowed $441 million under the two programs beginning in 2009, according to the SEC, with $300 million loaned out under PEAKS.
In February 2014 the Consumer Financial Protection Bureau (CFPB) sued ITT over PEAKS. That lawsuit, which is the CFPB's first enforcement action against a for-profit, alleges that ITT pressured students into taking out high-interest, high-risk loans.
ITT has fought the lawsuit vigorously, saying it is legally flawed and falls outside the consumer protection agency's jurisdiction.
The SEC's pursuit of the company is different. It revolves around how ITT induced investors to finance the loan programs' risky lending by backing it with guarantees from the for-profit's own coffers.
By 2012, according to the SEC's 56-page complaint, the loans had "performed so abysmally, with extremely high default rates, that ITT's guarantee obligations began to balloon."
Rather than disclose those looming liabilities, the SEC said ITT and its top two executives made numerous misstatements and omissions -- in public filings and in calls with investors -- to conceal the condition of the student loan programs.
The complaint specifically labels the alleged role played by Kevin Modany, the company's CEO, and Daniel Fitzpatrick, its chief financial officer. Both executives have said previously that they will step down. Analysts said Modany's resignation announcement last August was abrupt.
"Modany and Fitzpatrick should have been responsible stewards for investors but instead, according to our complaint, they engineered a campaign of deception and half truths that left ITT's auditors and investors in the dark concerning the company's mushrooming obligations," said Andrew Ceresney, director of the SEC's Division of Enforcement, in a written statement.
For example, the two executives led the company's effort to make payments on behalf of student borrowers who had failed to make timely payments, the SEC said, which delayed defaults temporarily. As a result, the company was able to avoid making tens of millions of dollars of guarantee payments, according to the complaint.
The complaint also said ITT and its executives concealed these practices from investors and withheld significant information from the company's auditor.
ITT said it "vehemently" disagrees with the SEC's allegations.
"Throughout the relevant time period, we repeatedly expanded our disclosures in an effort to present material information to investors," the company said in a written statement. "We also repeatedly conferred with outside experts, as well as our outside, registered independent auditor. We shared extensive information with these experts to confirm that our accounting treatment was reasonable and appropriate. The company's robust record of consultation and deliberation rebuts any allegation of wrongdoing."
Maura Dundon, a senior policy counsel with the Center for Responsible Lending, said that while the SEC's complaint focuses on the for-profit's alleged misleading of investors and auditors, it raises deep concerns about how the company treats its students.
"It makes you wonder, if these guys at the top are willing to lie to their auditors, who else are they willing to lie to?" she said.
-- Michael Stratford contributed to this article.
More from For-Profit Colleges