Academics Living Under ISIS
Faculty members in Iraq describe the fears, humiliations and violence they face.
Harrowing stories of the suffering and dilemmas faced by academics in Islamic State-controlled areas of Iraq have emerged through testimonies given to the Council for At-Risk Academics (CARA).
One witness, who asked to remain anonymous, describes what has happened at the University of Anbar (located in Ramadi, capital of the country's largest governorate or province, Al-Anbar). Even before IS (also known as ISIS) took over in June 2014, he recalls, "we academics were unable to speak freely or give our opinions about IS in public because there were some students involved with IS, and some lecturers were beaten up by students." Giving a low mark to "a student belonging to IS" became very risky.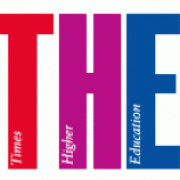 Things obviously got worse once IS seized power, since they "threatened the academics and wanted them to propagandize for them. Lecturers were tortured and even killed for refusing to obey. IS also prohibited the academics from leaving the university hostel and used them as human shields…. Al-Qaim College was occupied by IS and the buildings used as a court and a prison."
Kidnapped, Tortured and Trapped
It was at this point, continues the witness, that "IS started to arrest the lecturers one after another and take them to prison, which sadly was their college. They were insulted, humiliated and tortured. The lucky ones were able to leave the city under dangerous conditions with their families to avoid this destiny."
Yet even those who have found safety in Kurdistan often receive death threats or news that children left behind have been kidnapped. And all this just for the "sin" of wanting to "improve higher education in our country and to teach modern knowledge, which is forbidden and unacceptable to IS."
Alongside the terrible impact on individuals, concludes the witness, "IS have destroyed the infrastructures of the university and higher education in Al-Anbar." With books and research papers burned, academics' houses, laboratories, laptops and cars taken over, "the academic year 2014 was lost and many students were not able to finish their studies. All research projects were stopped and most lost forever. This took us back perhaps 10 years."
Similarly tragic events are unfolding at the University of Mosul, once the second largest in Iraq. This is "unfortunately now semiclosed," reports another of CARA's local contacts, since the IS takeover last June led to "the flight of the army and the government from Mosul, leaving civilians trapped in the city. Now hundreds of faculty members and thousands of students have left the area for nearby Kurdistan as well as other Iraqi cities or outside Iraq."
Teaching has stopped in all faculties at Mosul except medicine and education. Yet at the same time the Iraqi government and higher education ministry do not recognize universities operating under IS rule, with 10 deans sacked by the ministry on April 21.
The situation has created appalling dilemmas for academics. Staying in Mosul leaves them exposed to attacks on the city from the Kurdish peshmerga and American-led coalition forces as well as IS. Hospitals suffer from an acute shortage of drugs and money to pay staff.
Escape Is Costly and Dangerous
Yet trying to leave is equally fraught, according to CARA's contact, since IS is reluctant to allow this and "all roads leading to Mosul are closed or there are military operations, and the only way is through the Anbar desert on the roads to Baghdad."
The contact says this takes at least two to three days and taxis charge more than $1,000. "It is also high risk, as on several occasions the international coalition aircraft have bombed the cars leaving Mosul and killed civilians, including university professors and their families."
Even those who do reach Kurdistan face considerable challenges, since most live in refugee camps. Staff face loss of livelihood and students are often not accepted by local universities.
IS-controlled areas "are witnessing a return to the Stone Age," says Kate Robertson, CARA's deputy executive director, with "academics and medics within teaching hospitals" now "caught between a rock and a hard place, shunned by Baghdad for remaining in [such] areas, or faced with the loss of everything if they try to escape."
Perhaps the only ray of hope is the Baghdad government's plan "to find a suitable site in Kurdistan to which it can relocate the University of Mosul," although no formal agreement with a partner institution has yet been reached. It is here, suggests Robertson, that British universities may be able to help by "supporting the setup of alternative campuses in safe areas of Iraq, and the continued teaching of disciplines that may be compromised due to loss of expertise."
She adds that this applies particularly to "disciplines that are still taught in English in Iraq, such as medicine. CARA may also be able to facilitate this by replicating its work in Zimbabwe, where in partnership with British universities it supported the continued teaching of life and veterinary sciences, both at risk of collapse."
You may also be interested in...
Today's News from Inside Higher Ed
Inside Higher Ed's Quick Takes