You have /5 articles left.
Sign up for a free account or log in.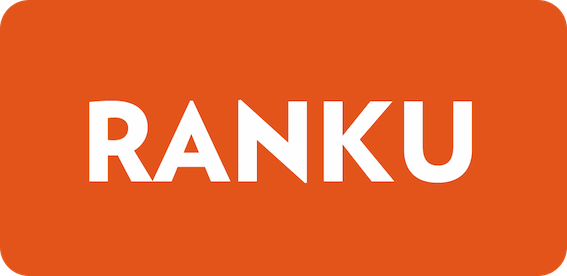 Columbia University's engineering school is experiencing a surge of interest in its online programs after partnering with a start-up that promises to find universities the online students they should be enrolling in the first place.
The Columbia Video Network, the online education arm of the Fu Foundation School of Engineering and Applied Science, is this month on the way to recording "triple-digit" percentage growth in the number of people requesting information about its online certificate and degree programs. The CVN is crediting Ranku, a Seattle-based ed-tech start-up, for that growth.
As more universities begin to offer certificates and degrees online, many believe that their marketing efforts will set them apart from the competition. It is also one of the main reasons why many universities enter into revenue sharing agreements with online program management companies, or enablers, who can handle not only marketing but a slew of other services, from curriculum development to student support.
Ranku's pitch to universities such as Columbia is that they don't need to give up a large portion of their tuition revenue in return for marketing services, founder and CEO Kim Taylor said. Colleges -- especially the larger universities and state systems Ranku aims to work with -- already get plenty of web traffic from students interested in their programs, but the problem is that they don't know how to convert that traffic into requests for information and ultimately more applications, she said.
"You're a university -- you should know exactly how many students you'll have 18 months from now based on unique visitors," Taylor said. "You don't need more people in the funnel. You need a better funnel."
The funnel, as envisioned by Ranku (pronounced "ran-koo"), is an online marketing platform, resembling a search engine, that tracks data about visitors and feeds information back to universities. The start-up sees itself working with large universities and state systems to organize their many online degree and certificate options into online "marketplaces," Taylor said. In addition to Columbia, Ranku has also worked with state universities in Nebraska and North Carolina, last year becoming the behind-the-scenes platform for the University of North Carolina system's online offerings.
"It's not necessarily about making a pretty website," Taylor said. "It's really about fixing the plumbing on the back end."
Ranku was originally more of a consumer-facing platform, giving students an efficient way of comparing online degree options across universities. The start-up "changed directions " about 10 months ago, Taylor said, as it saw a business opportunity in offering insights about consumer trends to the universities themselves.
"The way that we see it is our general premise was always correct," Taylor said. "The only thing that changed was this concept that we can turn a whole state into a marketplace."
The data collected by the platform are organized in a dashboard (part of which can be seen above), showing not just who the potential students are, where they are coming from and who signs up to receive additional information, but also which degree programs are drawing more interest. Based on those data, Taylor said, universities can identify demand and expand their online offerings accordingly.
One such marketplace is up and running at the Columbia Video Network. There, as with its other partners, Ranku has created what is essentially an online entryway, capturing information about students as they browse the CVN's 37 master's degree and certificate programs.
Nancy Rubin, executive director of distance and online learning at the CVN, said the engineering school had been looking to expand its online presence. While she declined to share specific numbers, Rubin said the site has seen "thousands" of unique visitors and generated "hundreds" of requests for information since the Ranku-powered platform went live on May 6.
"There's much more of a business focus around certificate and executive education programs," Rubin said. "Having analytics is critical."
Since the marketplace is a part of the university's website, the hard part -- getting potential students to visit the site in the first place -- is already taken care of. When students search for "Columbia Video Network," one of the first links takes them to the university's portal, which is powered by Ranku.
It is too early to tell if the increased interested will translate to more applications, but Taylor said the numbers so far have "far exceeded [Columbia's] internal projections." In an effort to simplify the application process, Ranku can pull personal and educational data from users' LinkedIn profiles. More than half of applicants have used that option, Rubin said.
Both Columbia and Ranku declined to share how much the start-up's services cost. Rubin called it a "fairly significant investment" but not a "budget buster." Since the CVN is a small team within the engineering school, it made sense to partner with an outside company to improve its web presence, she said.
The ed-tech world has for years been abuzz with the idea of "unbundling" education -- breaking degrees and courses into smaller units that students can reassemble into combinations of their own creation. Taylor said start-ups such as Ranku are "unbundling" the services colleges provide, giving them the option of outsourcing the work to companies with a specific business focus as opposed to developing the expertise in house.
"This is a way that you can work with a vendor but maintain a lot of your intellectual property and control over services," Rubin said. "Certainly when it comes to recruitment, marketing and coaching, those are areas that require extensive resources. Sometimes it makes sense to partner with somebody who has those resources."
While Taylor said Ranku will focus on states, Columbia gave the start-up an opportunity to work with an "exceptional brand."
"I see a really big focus of ours being on low-cost online degrees," Taylor said. "There are many, many degrees in America under $10,000. We want people to find them -- they're there."