You have /5 articles left.
Sign up for a free account or log in.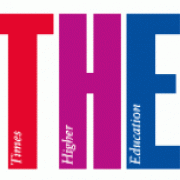 Opening branch campuses is now the lowest internationalization priority for European universities, according to a major study, prompting suggestions that a market dominated by British institutions is now past its peak.
In a survey conducted by the European Association for International Education, just 1 percent of respondents who worked for universities said that they had witnessed a substantial increase in branch campus activity at their institution in the past three years.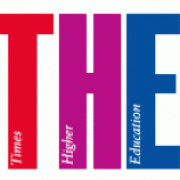 Twelve percent said they had seen an increase, while 53 percent reported no change and 1 percent said branch campus activity had decreased.
This puts branch campuses at the bottom of the list of 15 internationalization trends that the EAIE asked about, with institutions focusing instead on strategic partnerships and student mobility.
The report, "The EAIE Barometer: Internationalization in Europe," was based on 2,411 responses from across the European Higher Education Area, mainly from employees of higher education institutions.
Britain has led the way in Europe on branch campuses; it set up 35 of the 99 outposts listed as of this month by the Cross-Border Education Research Team at the State University of New York at Albany. However, branch campuses did not figure highly when the survey answers from the 168 U.K. respondents were considered separately.
Nigel Healey, pro vice chancellor (international) at Nottingham Trent University, said the findings were "consistent with the slowing pace of investment" in branch campuses.
Three institutions accounted for more than 90 percent of all U.K. branch campus enrollments in 2012-13, Healey said. These were the University of Nottingham, in Malaysia and China; Middlesex University, in Dubai and Mauritius; and Heriot-Watt University in Dubai (the institution has since opened another branch campus in Malaysia).
Other institutions have announced the closure of foreign campuses. University College London is shutting its site in Australia and reviewing its operations in Qatar, while the University of East London closed its Cyprus arm after just six months because of poor recruitment.
Healey said the sector may now be at "peak branch campuses."
"A handful of U.K. universities have committed to this form of transnational education and are now successfully operating financially viable branch campuses. These are the survivors," Healey said.
"Most of the rest of us have looked at the casualties and concluded that there are easier and safer ways to reach out to new international markets, with dual and joint degrees currently the fastest growing activities," he added.
Some U.K. universities are pushing ahead with plans for branch campuses. The University of Warwick is developing an outpost in California, while the University of Aberdeen will become the first U.K. university to open a base in South Korea. But others have decided that the high costs and reputational risks of operating overseas make branch campuses unattractive.
A study conducted last year for the Department for Business, Innovation and Skills found that there was only a "very small direct revenue stream" from branch campuses to U.K. parent institutions.
Kevin Kinser, associate professor at SUNY Albany's Institute for Global Education Policy Studies, said that institutions now better understand the challenges of setting up a branch campus, and that host countries are more selective.
"It seemed that this was a 'Wild West' model of expansion and everyone thought, 'this is the way it's moving,'" Kinser said. "Now [host] countries are seeking to develop branch campuses focusing more narrowly on the best set of institutions and the programs they are interested in."
The opening of new markets means there is still potential for branch campus expansion, he added.
The EAIE survey also asked respondents what were the most important reasons to internationalize: improving the quality of education (56 percent) and preparing students for a global world (45 percent) were the most popular.
Only 10 percent highlighted the financial benefits for their institution. But respondents from institutions that were perceived to lag behind on internationalization were nearly twice as likely to mention financial benefits compared with those from leading global universities (15 percent to 8 percent).