You have /5 articles left.
Sign up for a free account or log in.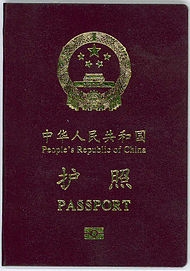 The U.S. Justice Department on Thursday announced the indictment of 15 Chinese nationals for what authorities called an elaborate scheme that allowed some people to fraudulently win admission to American colleges and to gain U.S. visas.
According to the indictment, some Chinese individuals took the SAT, the Test of English as a Foreign Language (TOEFL) and the Graduate Record Examination (GRE) while pretending to be other Chinese individuals, who had registered for the tests and wanted to attend college in the United States, or at least to get a visa permitting them to do so. Those taking the tests imported fake Chinese passports and inserted their photographs, but with the names of others, so it would appear that the person taking the test was the one seeking to enroll in the United States.
American testing companies regularly tighten security to prevent fraud, and this battle has been particularly intense in Asia. But Thursday's announcement stands out in that an investigation is leading not to some test scores being canceled, but to the indictment of 15 people. The investigation that led to the indictments involved the U.S. Departments of Homeland Security, Justice and State. The Educational Testing Service and the College Board were also involved.
"These students were not only cheating their way into the university, they were also cheating their way through our nation's immigration system," said John Kelleghan, special agent in charge for homeland security investigations.
Those who took a test fraudulently (but successfully) were paid up to $6,000 a test by those using their services.
The indictment names Northeastern University as one recipient of a false test score, and refers to other institutions without naming them. Northeastern officials were reached after business hours Thursday and said that they didn't know if the university had been made aware of the fraudulent report submitted by an applicant. "Northeastern receives approximately 50,000 applications each year. We thoroughly review all submissions for quality and veracity, but it's possible that an applicant could submit false test scores as a way to gain admission. We do not comment in the press on specific admissions decisions," said a spokesperson.
The indictment states that the activity took place from 2011 to 2015. The defendants are charged with conspiracy, counterfeiting foreign passports, mail fraud and wire fraud -- the fraud being the communications that deceived ETS and the College Board (and colleges to which scores were reported) about who took the tests. The indictment specifies instances in which scores were reported, but does not name the institutions.
Much of the concern about cheating in China has focused on attempts (apparently successful in some cases) by people in China to obtain advance copies of some test questions. Within China, some educators have worried about the extremes to which Chinese students will go (without cheating) to try to get high scores on admissions tests.
Even as testing companies have tried to stay a step ahead of cheaters, new business services -- such as video interview companies -- have cropped up to help colleges learn more about applicants in China, and to be sure that those who apply in fact have the language and other skills they will need to succeed at American colleges.
ETS released a statement Thursday that said in part: "This indictment delivers a strong blow to those seeking to systematically and purposely gain fraudulent admission to American colleges and universities. Incidents such as this one, while rare, aid ETS and College Board in maintaining the integrity of our assessments and providing institutes of higher education with scores upon which they can confidently rely for admissions decisions."
Walt MacDonald, president and CEO of ETS, stressed in an interview that security is an issue in many countries, not just China, and that most Chinese students are not engaged in cheating. He said that reliable security is "paramount to what we do" because colleges rely on the scores. He said that ETS has been working with federal authorities for "a long time" on these issues.
Eddie West, director of international initiatives at the National Association for College Admission Counseling, noted that there's a lot of debate in the international education space about fraud, "much of which does emanate out of certain countries, whether Pakistan or China or other countries. There's this sensitive balance that needs to be struck between calling it out for what it is, on the one hand, and on the other trying to make sure that we're not inadvertently contributing to stereotyping or undue generalizations about entire populations or entire countries."
In other words, he said, "the news, it's important to get out, but at the same time there's this worry that this is more fuel to the fire that will reinforce negative impressions of Chinese students. For all of this news of fraud that's substantive that comes out, there's this countervailing current of people saying, remember, it's not all students, it's not all Chinese students, most students are honest. I firmly believe that.
"It is yet another instance that calls into question the extent to which colleges can feel comfortable in relying on some of these measures like standardized testing, and it may provoke more schools to try to look at some other alternative or supplementary solutions."