Among those murdered in a Charleston church were a librarian at the College of Charleston and an admissions coordinator at Southern Wesleyan.
For two colleges, the murders in a historic black church Wednesday night struck especially close to home. Among those killed were Cynthia Hurd, a librarian at the College of Charleston, and DePayne Doctor, admissions coordinator at Southern Wesleyan University's Charleston learning center.
Hurd has been identified in most press reports as a librarian in a regional county library. She also has worked as a part-time librarian at the College of Charleston since the 1990s and was the longest serving part-time librarian at the college. A letter to the campus from President Glenn McConnell called Hurd "beloved" for the way she assisted students and faculty members.
"She was a protector and lover of books and a fountain of knowledge whose loss will be felt by our entire college community," he wrote. "Known for her quick wit and sense of humor, Cynthia connected with every person with whom she came in contact. She could relate to anyone, no matter who they were or where they came from. In that sense, she represented the very best of our college and our beloved Charleston."
Doctor started work in admissions for Southern Wesleyan in December. She had previously helped school districts write grant applications, among other jobs. A statement from President Todd Voss said of Doctor, "Always a warm and enthusiastic leader, DePayne truly believed in the mission of SWU to help students achieve their potential by connecting faith with learning. Our prayers go out to family and friends. This is a great loss for our students and the Charleston region."
In an odd twist in the case, the Associated Press reported that Dylann Roof, charged in the nine murders in the church, by all accounts racially motivated, talked earlier of carrying out a mass shooting at the College of Charleston. A spokesperson for the college said that it had not been informed by law enforcement officials of any threat. The spokesperson added that the college would "continue to review our campus security procedures and plans and will make any changes that need to be addressed. We want to do everything possible to protect our campus community."
The photo below shows a makeshift memorial on a gate at the college.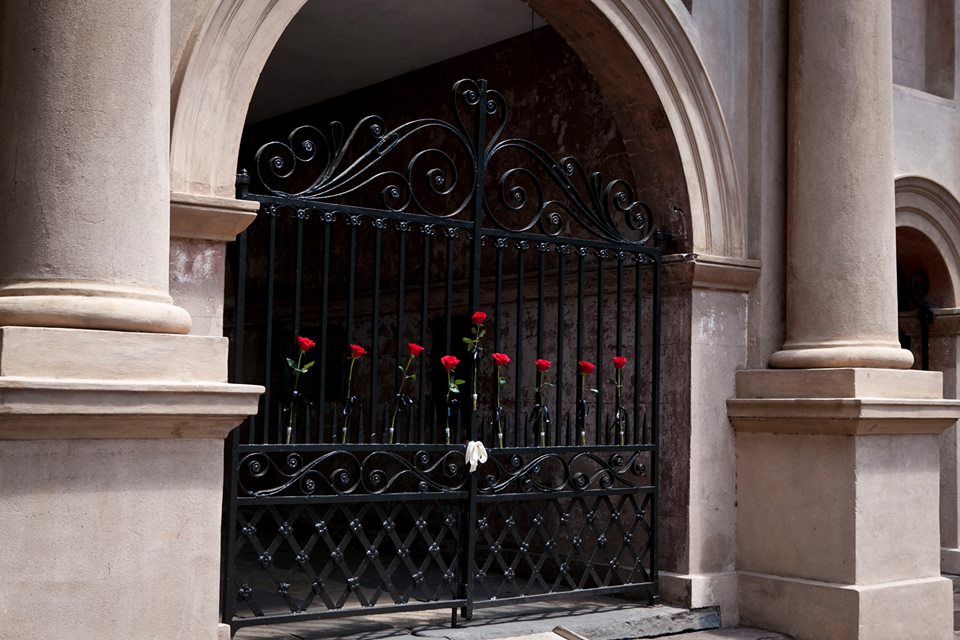 You may also be interested in...
Today's News from Inside Higher Ed
Inside Higher Ed's Quick Takes