You have /5 articles left.
Sign up for a free account or log in.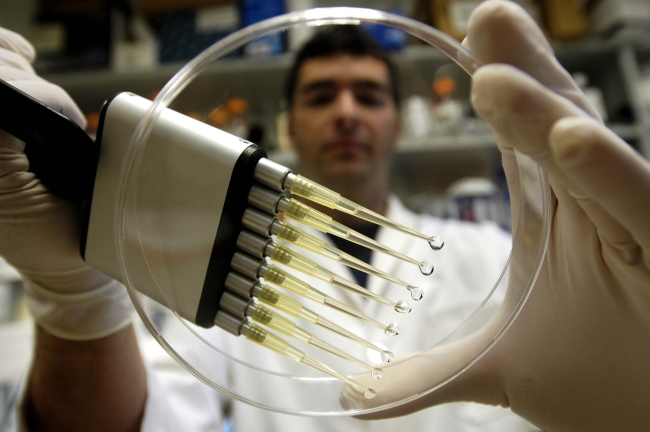 University of Texas System
The University of Texas System employs more than 15,000 faculty members. Why are they so difficult to find online?
The university system believes it has solved that problem with Influuent, a searchable database of facilities and researchers. The website, which launched last month, centralizes what used to be 15 separate sites listing the faculty experts working at the nine universities and six medical centers in the system.
Influuent (the university says the name is a combination of "influence" and "influunt," the Latin word for "flow") is being developed as more than just a faculty directory. For the private sector, administrators say, the database could serve as a starting point for commercial partnerships; for faculty members, a "matchmaking" site for research projects; and for journalists, a catalog of experts available to comment.
The Texas system is the most recent to reconsider how it can use websites such as Influuent to communicate the work taking place on its campuses to the world outside academe. Faculty members in the system have produced nearly 110,000 publications in the last five years alone, and with a new platform in place, system leaders see an opportunity to publicize that research and demonstrate the value of higher education.
During Rick Perry's time as governor, the system was forced to defend itself against what some critics called a "faculty productivity gap" -- that some "star" faculty members were bringing in research dollars while others were simply "coasting" along. To combat that assumption, the system will maintain a social media presence for Influuent, promoting new research on platforms such as LinkedIn and Twitter.
"As a system office, we don't have the day-to-day issues of running a university," said Stephanie A. Bond Huie, vice chancellor for the Office of Strategic Initiatives. "We have an opportunity to showcase the amazing work that our faculty do."
But Influuent is as much -- if not more -- about bringing resources into the university as it is about sending information out. With Congress likely to keep flat or slash funding for grant-making agencies, many universities are looking elsewhere to bolster their research budgets.
Federal funding makes up nearly half -- 49.7 percent -- of the roughly $2.5 billion the Texas system spends on research and development a year, Huie said. Private sector investments total less than a quarter, or about 21 percent, but the system hopes to increase that share by making it easier for faculty members and industry to connect.
"Universities are having to change the way we do business," Huie said. "The University of Texas System said, 'We need to put ourselves out there. We're not going to wait for companies to come to us anymore. We're open for business.'"
Before Influuent, individual universities and medical centers in the system were in charge of their own faculty expert websites. That decentralized approach led to fragmentation, Huie said. For example, a pharmaceutical company interested in finding researchers and a lab to test a new drug might have searched the MD Anderson Cancer Center's website for potential partners, but in the process overlooked researchers at the Simmons Cancer Center and the UTMB Cancer Center.
A search for "cancer" on the Influuent website, by comparison, brings up researchers across the system. Clicking on a name pulls up a profile of research interests, publications and co-authors, and users can quickly pin multiple researchers at different institutions and send them an email through a single contact form.
Influuent keeps the website up-to-date by pulling data every week from Scopus, the citation database owned by Elsevier. That means faculty members don't have to worry about updating their profiles, Huie said.
"There's no work on the faculty's part," Huie said. "Faculty members don't necessarily have time to go out, meet with companies, do deals and say, 'This is what I do.'"
Copies of the emails sent to researchers through Influuent go to the system office, which plans to follow up with researchers to track if the emails lead to partnerships and funding. In the future, the system hopes to expand Influuent with grants, patents and badges for faculty to indicate which stage of the research process they are in.
The Texas system consulted university leaders in Michigan and North Carolina as they were developing Influuent, Huie said. In Michigan, six public universities in 2011 banded together to form the Michigan Corporate Relations Network, or MCRN, in response to a challenge from the former University of Michigan President Mary Sue Coleman to "partner or perish" (a play on the academic adage "publish or perish").
The six universities received about $35,000 to help set up business engagement offices at their campuses. The initiative has also spawned a series of programs to help small- and medium-sized businesses and keep college graduates from leaving the state in the aftermath of the financial crisis.
Stella Wixom, executive director of the office at the University of Michigan, said the first grant to the MCRN created 116 new jobs through co-funding research projects and internships, and more than $500,000 in financial benefits for the companies that participated. The network is in its second grant cycle and will seek a third, she said.
Influuent strongly resembles the MCRN's Expertise and Resource Portal, which also pulls data from Elsevier. By compiling faculty experts across institutions in one database, Wixom said, business engagement offices can now more easily refer inquiring companies to researchers at other universities, should there be a better match there.
"Typically we're very competitive with each other," Wixom said about Michigan and the other universities in the state. "What we realized is that's OK on the football field… but as a state, we needed to work together."