You have /5 articles left.
Sign up for a free account or log in.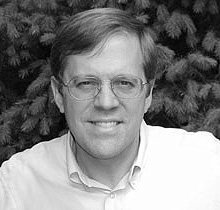 Over the years, Inside Higher Ed has published several essays by faculty members who describe the difficulties of being a professor and receiving appropriate support while facing mental illness. These pieces describe the fears and stigma associated with mental health issues, but relatively few faculty members who feel that they have been mistreated with regard to their mental illness publicize their cases or succeed in bringing legal action about them.
In a rare exception to that trend, an associate professor of chemistry at Boston College filed a grievance with a state agency over how he was treated when he returned from a leave he took to deal with his mental illness. And the Massachusetts Commission Against Discrimination has now found that the professor, William Armstrong, was retaliated against when he returned from the leave. Specifically, the department forced Armstrong to have his office away from the rest of the department, and refused to let him attend department faculty meetings, the commission found.
While the commission found that Armstrong's faculty colleagues may have been justified in their anger over some of his behavior prior to the treatment he received while on leave, taking actions against him after he returned from leave was illegal retaliation. A hearing officer wrote that the department's treatment of Armstrong was "highly irregular, hostile and isolating."
A Decline and a Return
Armstrong, a Stanford University Ph.D., started at Boston College in 1992 and earned tenure two years later. He won awards and grants.
Starting in 1997, according to the commission findings, he started to experience signs of significant mental illness, following a pattern among his family members. He became depressed, started drinking heavily and was arrested at one point for driving while intoxicated. As the years passed, Armstrong's difficulties also started to affect his teaching. In the fall of 2001, the department received complaints from students that Armstrong canceled classes, didn't follow the syllabus, was disorganized and didn't turn in grades on time. He didn't teach the next semester.
In 2002, Armstrong was found to have sent email messages (under an assumed name) to a postdoc the college was trying to hire saying that a faculty member in the department was "ruthless, vicious, manipulative, intimidating, vindictive, deceptive, subversive, mean-spirited, insincere, two-faced, hot-headed, excessively self-promoting, predatory, an extreme aggressor, scientifically narrow-minded, derogatory, polarizing, intrusive, obnoxious, overbearing, over-controlling, power-hungry, resource-plundering, underhanded, dictatorial, vitriolic, conniving, profane, Machiavellian and disruptive."
The emails referenced a departmental colleague whom Armstrong blamed for blocking his promotion to a full professorship. At the time, the department also found out about a private log that Armstrong kept about this professor for years, in which he "ranted" about the professor. (The decision notes that there is no evidence that the log was shared.)
Armstrong's psychiatrist testified at the commission hearing that, at the time Armstrong sent out the emails under a false name, he was dealing with the impact of being on the wrong medication for his bipolar disorder.
Late in 2002, Armstrong and his department agreed he would take a one-year leave, seek treatment and return only with the approval of a psychiatrist. Some faculty members testified that they believed Armstrong should be dismissed for trying to tank a departmental hire. But Boston College's president, the Reverend William Leahy, testified to the commission that he backed the leave rather than dismissal because Armstrong "had difficulties in his life, obviously under great stress: we're an institution that comes out of Christian Catholic context. I believe people can make mistakes and recover from them …. I thought there were possibilities of helping him regain some equilibrium in his life."
When Armstrong returned to the college and tried to attend departmental meetings, the decision describes other faculty members leaving the meetings and the sessions thus not taking place. Some said that they objected to his being there at all, and others said that they grew concerned when Armstrong took notes, with faculty members saying that they were concerned because of the log he had kept in the past. He was also not permitted to have office space with the rest of the department at this time.
Preventing a Return to Full Work
The commission's finding was that these actions "were highly irregular, hostile and isolating. They establish that while [the college's chemistry department] was prepared to continue paying [Armstrong] a salary and permit him to teach an introductory chemistry course, the chemistry department would not tolerate [Armstrong's] efforts to resume functioning as [a] member of the chemistry faculty. The chemistry department's response … effectively put the brakes on a course of reconciliation and reintegration."
Boston College cited the incident in which Armstrong took actions that hurt the department's recruiting efforts, and said that this created a "breach of trust." The ruling said that there are grounds for such a defense and that case law "makes clear that misconduct, even though caused by mental health issues, need not be tolerated by an employer." Further, the commission found that Armstrong's anonymous email messages were "grossly inappropriate behavior" and were "outrageous in content" and "cowardly in their method of transmission." In 2002, prior to reaching the deal on Armstrong's leave, the college "could have taken steps" to remove Armstrong as a faculty member.
But the college opted for a "redemptive rather than punitive approach," the commission found. So when Armstrong returned, the department was obliged to stick to the agreement and let Armstrong return to normal working conditions, and not to punish him for what he did several years earlier, the commission said.
The commission ordered Boston College to pay Armstrong back pay equal to the gap between his pay and the next lowest associate professor of chemistry (Armstrong is lowest) between 2003 and the present, as well as $125,000 for emotional distress. The college was also ordered to return his office to the location of the rest of the department, and to let him attend departmental meetings.
Boston College's lawyer released a statement that it would "pursue all available appellate remedies in response to this decision."
An auto-response email from Armstrong indicated he was not reachable.
Margaret Price, associate professor of English at Spelman College and author of Mad at School: Rhetorics of Mental Disability and Academic Life (University of Michigan Press), said that she thought the Armstrong case was significant. Price is currently working as part of a research team on a survey of faculty members on how they have dealt with mental health issues. The norm, she said, is for people not to disclose their conditions, let alone seek accommodations or legal protection.
"It's very unusual for such faculty to bring a case and incredibly unusual to be successful," Price said.