You have /5 articles left.
Sign up for a free account or log in.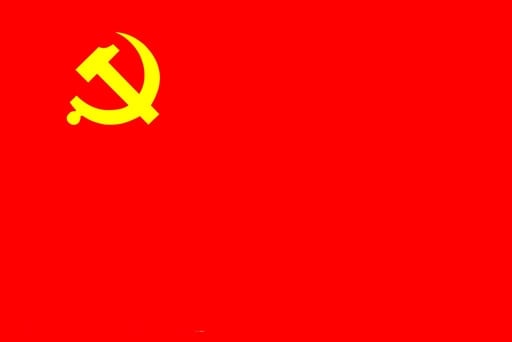 "Membership in Chinese Communist Party is preferred," says the job advertisement for a "specialist for residence life" position at Kean University's China campus, which is run jointly with Wenzhou University and is known as Wenzhou-Kean University (WKU). The same preference is stated in a posting for a "specialist for student conduct."
Other posted jobs at the institution don't include that stipulation. But the standard staff employment application posted on the WKU human resources website does ask prospective employees to attach a photo and requests any number of details regarding political affiliation and personal background that would be problematic to ask under American antidiscrimination law -- birth date, birthplace, nationality, gender, marital status, "politics status," even height.
Kean, a public university in New Jersey, said its Chinese partner institution, Wenzhou, is responsible for hiring student service and operations personnel according to Chinese laws, while it handles academic hiring according to American ones. But that means that staff with direct responsibility for student life can be hired according to criteria that privilege Chinese Communist Party membership and that would be considered discriminatory in the U.S.
The norm for American colleges and universities with campuses abroad -- especially in parts of the world that don't share American values in hiring -- is to state repeatedly that they hire as if hiring in the United States. But the (non-American) hiring practices for nonacademic staff at WKU raise questions about whether Kean is upholding values central to American universities -- antidiscrimination and academic freedom among them -- at the campus that bears its name in China.
The Council of New Jersey State College Locals -- an American Federation of Teachers affiliate made up of faculty and staff unions at nine New Jersey public colleges, including Kean -- issued a press release on Wednesday first calling attention to the aforementioned materials on the WKU website. In addition to raising concerns about discrimination in employment, the union said that the university's hiring practices and application criteria "also raise serious concerns about the existence of academic freedom at Wenzhou."
Steve Young, the executive director for the council, said the two positions that state a preference for Chinese Communist Party members -- specialists for residence life and student conduct -- could function like the political commissars of Soviet Russia to make sure that students toe the political line (both positions, the union's press release notes, involve close daily work with students). "How much control does China really have over this deal," said Young, who is calling for the New Jersey state legislature's higher education committee to investigate Kean's campus in Wenzhou.
A Kean spokeswoman, Susan Kayne, described WKU as "a dual degree-granting, English-speaking university created and operated through a unique partnership between Kean USA and its Chinese partnerships."
"Per the agreement that helped establish the Wenzhou-Kean University partnership, Kean University is responsible for the academics at WKU and our Chinese partners are responsible for all general operations and student services," said Kayne. "All academic personnel are hired and employed by Kean University in accordance with the same laws, policies and practices at all Kean campuses. Operations personnel are hired by our Chinese partners in accordance with their laws."
Michael A. Olivas, the William B. Bates Distinguished Chair of Law and director of the Institute for Higher Education Law and Governance at the University of Houston, described the hiring materials on the WKU website as troublesome. "I think it's a very problematic acquiescence to norms that wouldn't fly here, and it's not entirely clear that they can escape obligations to civil rights laws extraterritorially," Olivas said.
Regardless of the legal implications, Olivas stressed the ethical imperative for American universities that establish campuses overseas to try to improve the countries in which they work.
"These are fundamentally transgressive criteria that simply shouldn't be used by U.S. institutions going abroad," he said. "If they do, they are not going to improve the ground that they find. They are only going to plow it down and acquiesce to regimes that need us more than we need them."