You have /5 articles left.
Sign up for a free account or log in.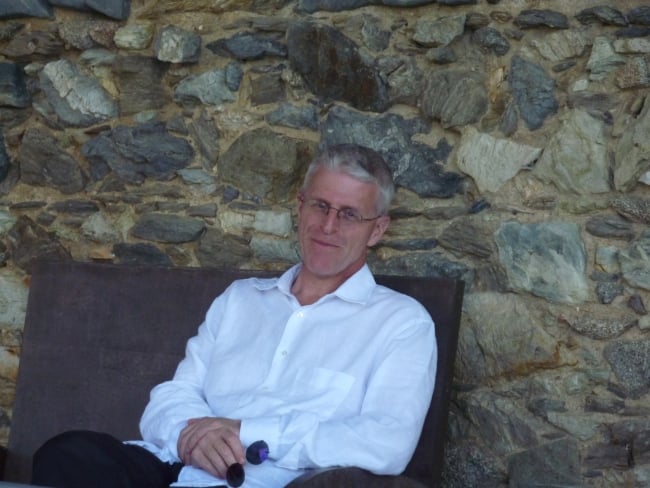 Courtesy of Michael Gorra
For academics, the information in books designed for general consumption can be too basic. On the other hand, academic books aren't exactly appealing to the general public.
A new grant program at the National Endowment for the Humanities hopes to bridge that gap. The first recipients of the Public Scholars program are being announced today, in an attempt to present more research in the humanities to the general public. Professors who do serious scholarship are receiving grants to help them on book projects intended for more than just academics.
The Public Scholars are part of an initiative launched by the NEH earlier this year, called "The Common Good: The Humanities in the Public Square," that hopes to bring more of its funded research to nonacademics and relate it more closely to everyday life.
Mark Silver, a senior program officer in the NEH's research division, said the program received 485 applicants and accepted 36 proposals for funding, with an acceptance rate of roughly 7 percent, on par with many of the NEH's other funding programs.
Silver said the applicants were required to have certain criteria, including having been published before, having a record of producing content for a general audience and being able to provide the quality, conception, organization and description of the project as well as the "depth and breadth" of the humanities research underlying the book.
"We wanted to be certain that people had some kind of track record with connecting with the audience we were hoping to reach," Silver said.
The grants, which range in size from roughly $25,000 to a little more than $50,000, will fund projects covering topics from the social and cultural history of hunting in the U.S. to how the film Casablanca evolved to occupy a beloved spot in film history.
The Winning Authors
The subjects covered in the program are all clearly based in the humanities, but take a multifaceted approach to a certain place, person or era, encompassing more topics than a narrow book on a single subject might include.
Michael Gorra, a professor of English and literature at Smith College, said the grant has provided him with "peace of mind" that he'll be able to take a sabbatical and work on his book uninterrupted for a significant period of time. His book will examine the work of William Faulkner using the context of the Civil War and explore the ways the historical event impacted the works of the American author.
Gorra said he had been searching and applying for grants to help him complete the project, and found this one to be a perfect fit.
"I also felt that this program -- because it seemed designed for the kind of crossover book that I'm trying to write, a book that will be of interest to a professional audience, people in my field and new things in it for them, but also available and attested to and interesting for a wider audience -- it looked perfectly made for crossover books," he said.
He said that because he teaches undergraduate courses to students who are encountering subjects he is very familiar with for the first time, he has been able to figure out ways to introduce figures and topics in a way that is accessible to members of the general public.
Judith Dupre, who is writing on the design, planning, engineering and history surrounding the new One World Trade Center, in New York City, said her experience in developing hybrid and online courses for the State University of New York at Purchase, where she teaches as an adjunct, helped her to find effective ways to present information from a distance, much like she does in her books.
She said she has included varying formats in her books, such as illustrations, photos, graphics, timelines and floating quotes, to engage readers and make them more invested in the text.
She added that she is the only author given access by the Port Authority to its site at the One World Trade Center, and plans on launching a website along with the book that she can update if and when more developments occur.
"I've devoted the last 30 years of my life to developing a bridge between scholarly research and the general public; that has been my primary goal," Dupre said. "So to actually receive this affirmation of the work that I have been doing for so long, it's an extraordinary opportunity."
Christina Thompson, editor of the Harvard Review and an adjunct faculty member at the Harvard Extension School, said she has never been a big fan of academic writing. Coming from a background in journalism, she said she doesn't typically write in an academic voice and doesn't typically have issues writing for a broader audience.
She said with her book, which combines research from fields like history, linguistics and mythology to examine the settlement of Polynesia and colonization in the Pacific, she is less concerned about the writing and focusing more on having the most current research available.
"Because I've been inside the academy all my life, I've always been working at university, I knew some people who knew some amazing things," Thompson said. "It seemed like it'd be something great to get that amazing thought to the general public instead of keeping it sequestered inside the field."
She said she has been working on this project for several years, including a trip to Polynesia five years ago, and is looking forward to taking time to specifically focus on completing her book instead of juggling it among other responsibilities.
And Christopher Hager, an associate professor of English at Trinity College in Connecticut, and a visiting scholar at the Prindle Institute for Ethics at DePauw University, plans on using the narratives he finds in Civil War letters to translate the historical facts surrounding the war and the evolution of letter writing during the era to the general public.
He said that by following a single narrative, like letters exchanged between a soldier and his mother, he can examine the correspondence of the time with a lens that hasn't been used before. In the past, writers have used excerpts from letters to address political thoughts or major historic events, but the letters themselves have yet to be studied in this way.
"You see the people as characters in history rather than the author of a single snippet quoted in a book," Hager said.
A Funding Boost
And the new source of funding can help a struggling humanities research field.
Gorra, the professor from Smith, said that humanities funding "has taken a hit" in recent years, making it more difficult for scholars to access the dollars necessary to make their work happen.
He said that by producing support for texts designed for the general population, the NEH could help itself garner more government dollars for its projects. The NEH does not typically solicit outside donations.
"For them to recalibrate how they send this money, in terms of putting a premium on communication with the wider public, I think it's a really great thing and also a vote of confidence in us that we'll be able to do it," Gorra said.