Does Search Committee Diversity Produce Results?
Having more women on committees that select academics for jobs does not increase the chances for female candidates and may actually do the opposite, according to a study of Italian and Spanish universities.
Having more women on committees that select academics for jobs does not increase the chances for female candidates and may actually do the opposite, according to a conference paper.
That is the central conclusion of a study to be presented at the European Economic Association's annual conference in Mannheim, Germany, later this month, whose conclusions on selection processes at Italian and Spanish universities in science subjects challenge the argument that "gender-mixed committees" for appointments are a way to improve male-female balance in some disciplines.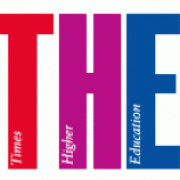 "The underrepresentation of women in academia" is widely regarded as a cause for concern, notes the paper, titled, "Does the gender composition of scientific committees matter?" One of the explanations for underrepresentation often put forward is "the existence of gender discrimination by the (mostly male) evaluators who decide on hiring and promotions," say the authors, Manuel Bagues, assistant professor at Aalto University in Finland, Mauro Sylos-Labini, associate professor of economic policy at the University of Pisa, and Natalia Zinovyeva, a research fellow in the department of economics at Aalto.
To assess this claim, the authors analyzed data from Italy and Spain, where anyone seeking promotion to associate or full professorial posts requires "a qualification granted by a centralized committee at the national level." The authors' database included about 300,000 reports on 100,000 applications by 8,000 evaluators in 200 different disciplines.
There was no evidence that "a larger presence of female evaluators has a statistically or economically significant positive effect on the chances of success of female candidates," says the paper.
In Italy, "gender-mixed committees" showed "a small but significant bias" against women compared with all-male committees, with "an additional female evaluator decreas[ing] the relative chances of success for female candidates by approximately 2.6 percentage points," the paper adds.
In Spain, the picture was more equivocal, with extra women on committees appearing to increase the rates of female candidates becoming full professors, but hindering them in promotions to associate professor. The paper also found no evidence that more gender-balanced committees promote better or worse candidates overall (as judged by research output before evaluation and in the following five years).
The paper examined the questions of whether evaluators fall back on stereotypes when asked to assess candidates working in very different research areas, and whether "prejudices against women" are stronger in disciplines that are "less feminized," in the sense of having relatively few female full professors. The researchers could find no evidence for either suggestion.
What they did find was a "marginally significant" tendency for a greater number of female evaluators to have an impact on their male colleagues, making them less likely to vote for female candidates.
The authors suggest that this may be because "as soon as a woman colleague joins the committee, men perhaps reduce their commitment for gender equality, or it might also be that their male identity is strengthened."
The authors conclude that quotas on gender balance in scientific committees "may be detrimental [to] senior female researchers, who would have to spend more time sitting on committees and, in some cases, for junior ones, who may even experience a reduction in their chances of success."
You may also be interested in...
Today's News from Inside Higher Ed
Inside Higher Ed's Quick Takes