You have /5 articles left.
Sign up for a free account or log in.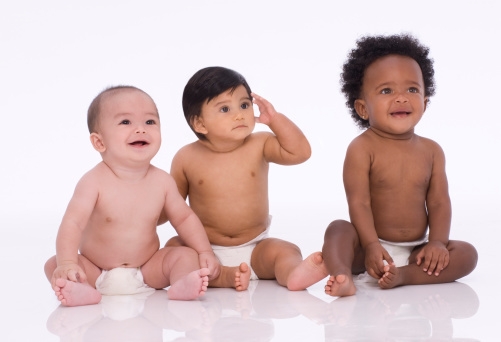 Forget the 2016 presidential race, Putin's control of Russia or computer modeling of elections. The suddenly hot issue at this weekend's annual meeting of the American Political Science Association is what is being called a "baby ban."
Attendees at the meeting who tried to enter the exhibit hall with babies were barred at the door. This stunned many attendees. Annual meetings of disciplinary associations typically attract many recent Ph.D.s, a good percentage of whom have babies.
Typically, attendees set up child care (or rely on spouses) during sessions or job interviews, but many bring babies to the exhibit hall and to meeting events. This was the case at last month's annual meeting of the American Sociological Association, as at meetings in the last year of the Modern Language Association and other groups. In the exhibit halls of these meetings, one could spot plenty of babies, typically causing little if any disruption except for a periodic gathering of grad student friends or past professors of the new parents, all cooing in unison.
Word quickly spread on Twitter:
As anger grew, APSA posted this explanation of the situation: "APSA makes great efforts to be as welcoming and open to all attendees as possible. Conventions of our size require event insurance to secure contracts and use space at any hotels or convention centers. Event insurance does not cover children in an exhibit hall due to liability. We are committed to making the annual meeting as convenient as we can, but, unfortunately, this is not an area where we have flexibility. We are pleased to continue offering on-site child care and a mothers' room for nursing and pumping."
The posting noted that the political scientist whose tweet set off the discussion (above) had met with APSA leaders and received support.
But many of those commenting on the association's website were not satisfied.
Many said the APSA needs to find a better insurance provider or agree to hold meetings only at hotels where no such policy is required. Some noted that they had gone with children to APSA exhibit halls in the past, without incident.
Many said the ban was illogical and unfair. "This is horrible! So, our liability insurance allows for drinking in the exhibit hall but not children accompanied with an adult? I think drunk political scientists are probably more of an insurance risk than someone walking through with an infant/child," wrote one scholar.
Wrote another: "The insurance policy that bans babies and children from the exhibit hall puts parents at a disadvantage by denying them access to the range of opportunities for professional development at APSA. Since many APSA members with children are graduate students and junior faculty, this disadvantage may be consequential for advancement to tenure. APSA should use its financial power to negotiate a better policy."
One political scientist wrote in to defend the policy, saying: "Why do parents feel the need to bring their kids along? A conference is a working environment and not particularly kid friendly. If you have kids, it is on you to come up with a plan, not APSA. I leave my kids at home with their other parent. I know others who leave kids with grandparents. Why would you sign up to attend when you have a nine-week-old? Does an infant really need to be around 5,000 strangers carrying all sorts of bugs?"
On the political science blog The Duck of Minerva, Charli Carpenter, a professor of political science at the University of Massachusetts at Amherst, wrote that she "raised my kids on the conference circuit and have been grateful to APSA and other political science conferences for providing some of the best child care facilities and benefits imaginable." She added that she was "shocked" by the APSA statement, and wondered why the association hadn't found better insurance providers. And she went on to criticize other parts of the APSA statement.
"A 'mothers' room'?" Carpenter wrote. "Let's not pretend this is a women's issue only or that setting aside space for breastfeeding moms will do the trick. Fathers also attend APSA with their children: single fathers, spouses supporting their career wives, dual-career spouses tag-teaming between panels and events, and two-father households. A pumping room is certainly important, but the idea that this constitutes sufficient child-friendly space, rather than allowing parents of both sexes and their children access to the entire event, is retrograde and non-family-friendly. It rolls back the sense of progress that families were feeling they were making in the profession -- progress that was especially helpful to women and whose rollback will especially hurt women, but which affects all professional parents. And based on APSAs … of yore, it is wholly unnecessary."
The controversy may be uniting (on this issue) political scientists of varying ideologies. American Power (a neoconservative blog with the tagline "Keeping an eye on the communist-left so you don't have to!") wrote of the controversy: "I don't care about radical leftist political correctness and feminist collectivism, but if you're a political scientist attending the premiere academic conference, you should be able to cruise around the hotel, and visit the exhibit room (where you get lots of free stuff, especially books) without being expelled (and stigmatized)."