You have /5 articles left.
Sign up for a free account or log in.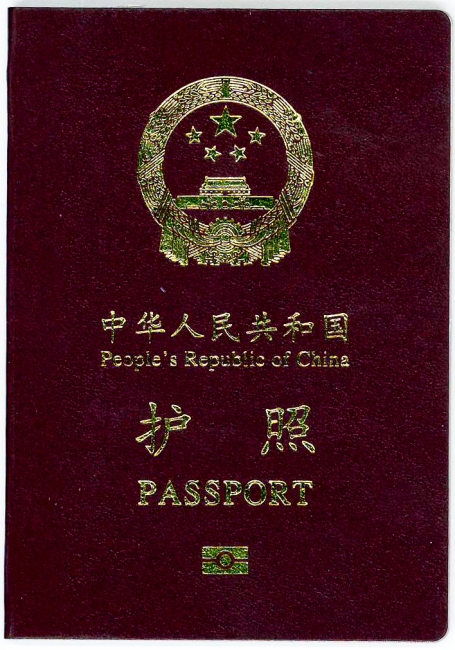 Will a slowing Chinese economy lead to a decline in the number of international students in the U.S.?
U.S. universities have grown increasingly reliant on rapid, double-percentage-point-per-annum growth in the number of students from China, who now account for 31 percent of international students in American higher education. Many experts expect this growth will continue in the short to medium term, albeit at a more moderated rate, but others suggest that a slowdown in the Chinese economy could, combined with other factors, expedite a flattening in enrollments, or even herald declines. The recent growth in the number of students from China has been particularly rapid at the undergraduate level -- where most Chinese students pay full fees -- but there are already signs of a slowdown at the graduate level, as new enrollments from China at U.S. graduate schools dipped by 1 percent last year.
"I think there is a sense in the U.S. that universities have taken the Chinese student enrollment levels for granted, that they're able to charge significant tuition and somehow this growth will continue into the future unimpeded. I just don't believe that," said Todd Maurer, managing partner of a California-based consulting firm, Sinica Advisors, which among other things advises universities on their international strategies. In a June article titled "How the Chinese Student Juggernaut in U.S. Higher Education Will End," Maurer cited a number of factors, including declines in the size of China's high school population, increased competition posed by transnational education initiatives like branch campuses and dual and joint degree programs, and the decreased cachet of an American degree as more and more Chinese students obtain one as being some of the reasons for why Chinese undergraduate enrollments in the U.S. may be approaching a peak.
Overlaying those longer-term structural factors Maurer identifies are the new economic uncertainties. "There are different elements of the student pool; some will be relatively unaffected and others will be [affected], but I think overall there's no doubt that a more severe impact on the real economy in China will begin to hurt some of these student outflows," he said.
The variable here is just how deep or prolonged any downturn might be. The massive growth in Chinese student mobility in recent years is largely attributable to the growth of a middle class able to afford foreign higher education, and the premium that families have placed on investing in it. Some point out that families have saved for years for their children's higher education, and suggest that they are unlikely to be dissuaded by relatively minor changes in economic conditions or currency fluctuations.
"There is a stability and a sustained interest on the part of middle-class folks, especially new entrants in the middle class, to take the long view in investing in education for their children," said John Hudzik, a professor at Michigan State University and a former international programs administrator and past president of NAFSA: Association of International Educators and the Association of International Education Administrators. "I don't see the current economic situation, unless it becomes much more serious than it is now, as having an impact on that commitment."
"A second variable is students are already in the pipeline," Hudzik continued. "That pipeline stretches much further back than higher education, with English preparatory programs and some kids entering into secondary schools in other countries, including this country." (A report last year from the Institute of International Education, or IIE, found that the pool of diploma-seeking international students in U.S. high schools is expanding rapidly, with China being the largest sender of high schoolers by far).
IIE also tracks international student enrollments at U.S. colleges through its Open Doors survey, which comes out every November. The survey has tracked continuous growth in total international student enrollment in the U.S. for eight straight years, following modest declines after Sept. 11.
"It's really too early and premature for us to know whether the current fluctuations that we have seen are going to have an impact on future international enrollment numbers, including from China," said Rajika Bhandari, IIE's deputy vice president for research and evaluation. "If we look at what history has shown us, what we have seen is short-term fluctuations do not have long-term impacts on enrollment. Of course a protracted downturn could have an effect, but it's too early to know."
She added: "If short-term fluctuations have had an impact it's been a year or so, but it's quickly reversed itself." As an example Bhandari cited declines in Indian student enrollment following a rapid depreciation of India's currency, the rupee. After three years of declines, from 2010 to 2013, Indian enrollments in the U.S. are again on the upswing even though the rupee is still weak. (Students from India are, however, heavily concentrated in graduate programs in the U.S., whereas for China there is a relatively even split between undergraduate and graduate student enrollments.)
Rahul Choudaha, the head of research at World Education Services, a credential evaluation organization, said that in any country there are students who struggle to pay for overseas education -- these students, he said, tend to overreact to changes in economic conditions -- and others whose purchasing power largely insulates them from the impacts of macroeconomic shifts. He suggested that demand from students in this latter category remains strong.
"My assessment of the situation is that the China market in the time span of the next three to five years is a very robust market still from a demand side, which means that the size of the market that has the ability and willingness to pay for their experience is huge," said Choudaha, who recently penned an op-ed in University World News about why he doesn't think this is "the beginning of the end of the China growth story." In that op-ed he wrote that the growth of Chinese undergraduates in the U.S. has mirrored the growth of China's prosperous class, and cited survey and enrollment data showing that the U.S. is the foreign education destination of choice for Chinese families.
Others are less optimistic. "It is likely if this continues for the next two or three major admissions cycles we could start to see some small trends emerging with students making the decision that instead of coming to the U.S. they may go to Australia, because the Australian dollar is weak compared to the U.S. dollar. Or they may decide to look to Canada," said Fanta Aw, the assistant vice president of campus life for American University and the current president of NAFSA.
"I think the U.S. should not be complacent in thinking this will have no impact, because I do think in the long haul it will. The truth of the matter is the economy in China is slowing down," said Aw, who argues that U.S. universities' heavy dependence on students from China, as well as from countries with government scholarship programs like Saudi Arabia, "makes us quite vulnerable."
All eyes have been on China given its outsize importance for U.S. universities and their budget and enrollment projections. However, the economic uncertainty surrounding China and drops in global commodities prices as China's growth slows have also been factors contributing to falling currency values in many countries with emerging economies -- places like Brazil, Malaysia, Mexico, Thailand, Turkey and Vietnam. The dynamics in all of these countries are different -- Brazil, for example, sends large numbers of students through a government-funded scholarship program -- but all are in the top 25 in terms of countries of origin for international students in the U.S.
"The bottom line is that declining local currencies against the U.S. dollar will have an immediate impact on international study in the U.S., particularly since higher tuition and related expenses are usually paid in cash by foreign students rather than financed over the long term," Maurer, of Sinica Advisors, wrote in a blog post. "To be sure, student decisions are not only based on affordability but also programmatic quality, academic reputation, geographic proximity, prospects for future immigration and other intangibles. But for many students and their families, a difference [of] as much as 10 to 15 percent in cost can hit hard on household budget decisions."