You have /5 articles left.
Sign up for a free account or log in.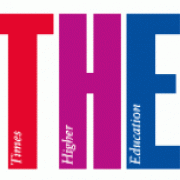 "Egypt's ability to create a new generation of young leaders is dependent upon how well we can educate our youth," said Ahmed Heikal, founder of Qalaa Holdings, one of Egypt's largest private equity investment companies. "We believe that education is a key component of our ongoing reform process as a country."
Heikal was speaking at a ceremony for the company's university scholarship program earlier this year. Launched in 2007, the scholarship awards Egyptian students with full funding to pursue master's level studies at top institutions in the U.S. and Europe. There's just one condition: the students must return to Egypt to work in their chosen field for a minimum of two years after the completion of their degree.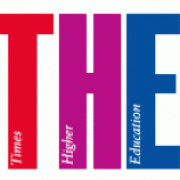 The program has to date awarded scholarships to 138 students, 17 of whom will begin their master's degrees next month. It is available for students undertaking a full-time degree in any field; previous recipients have studied disciplines such as filmmaking, anthropology, business, medicine, and political and economic development. Students must also have at least two years of work experience after graduating from their undergraduate degree and a "genuine financial need."
One of these recipients was Randa Fahmy, who completed a master's in engineering at the University of Cambridge in 2013. She applied for the scholarship after launching her own solar energy company, KarmSolar, which develops sustainable solar pumping stations to help businesses to increase their productivity and protect the environment.
"My main target was to better learn how to sustainably manage the three resources of agriculture, groundwater and energy, and how policies can govern the interactions between the sectors," she said.
She admitted that doing in Egypt what she learned at Cambridge had been a challenge -- partly because of the "technological advancement" of the U.K. and partly because of "bureaucracy" in Egypt.
"In the U.K. it's about making the quality of living for people better. In Egypt, it's a question of survival," she said. "It's about a farmer who needs to understand why he may not be able to pump water a few years down the line, which would completely cut his source of income."
However, she added that her education in Britain enabled her to understand how her company could help to influence policy and the effects of using Egypt's resources in the long term.
Magd Zahran, another recipient of the scholarship, said that his education in Britain had enabled him to "give technical support to public ministers" who are drafting laws on urban development.
After earning a master's in architecture and urban theories at University College London's Bartlett School of Architecture in 2013, he secured a job at UNHabitat, a United Nations program that promotes socially and environmentally sustainable housing, where he is responsible for helping to restructure Cairo's slums.
In Egypt, "education is a kind of government entity. It is very rigid and very ordinary," he said. "In London, I didn't study how to do anything. I learned how to think, how to secure answers, overcome challenges and reach a holistic understanding of what is going on."