You have /5 articles left.
Sign up for a free account or log in.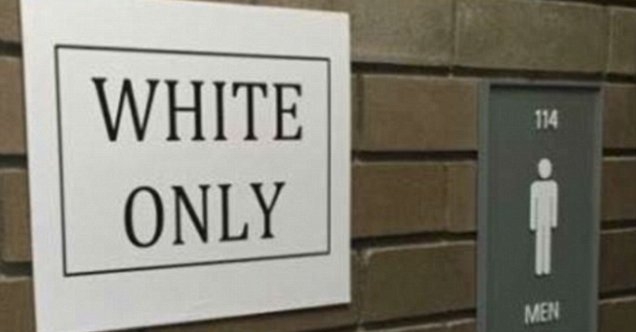 The State University of New York at Buffalo community was reeling this week after signs saying "white only" and "black only" appeared Wednesday beside water fountains and bathrooms around campus.
The signs were "posted by a student for a graduate art course," said John DellaContrada, associate vice president for media relations and stakeholder communications. "We're still looking into it."
The student, Ashley Powell, is a graduate student in fine art at the college. Powell, who is black, revealed Wednesday evening during a Black Student Union meeting that she posted the signs without explanation as part of a project for a 400-level art lab class, Installation: Urban Space. Tension mounted after Powell's revelation. Some students agreed her work qualified as art while many others said the pain fear it caused was indefensible. Doors were slammed.
Powell said she posted the signs to "get a reaction out of people," the campus newspaper The Spectrum reported. "I apologize for hurting people, but I won't apologize for what I did," she said. Others who were there confirmed the quotes.
Powell did not respond to a request for comment.
"She was very clear that there was no ill will or ill intent behind it form her point of view," said Micah Oliver, president of the Black Student Union. "When I first saw [the signs], it was like being taken to a time when I wasn't even alive, but it seemed so so real, it seemed so clear what the message was with those signs. It was literally like I had been taken back and dropped in the 70s somewhere.... I didn't receive any closure on it based on her saying that it was an art project. That did nothing for me, that didn't make it OK for me."
Oliver stressed that the Black Student Union did not condone the signs because they were "quote unquote artwork."
"Even with the girl being African American, appearing to be African American, that doesn't make it OK," Oliver said. "She could be of any ethnicity and the artwork would have had the same impact."
SUNY Buffalo is the latest institution to debate the appropriateness of art -- some of it designed to be provocative or confusing -- created by students in public places.
Many took their outrage to social media, expressing surprise, dismay and anger.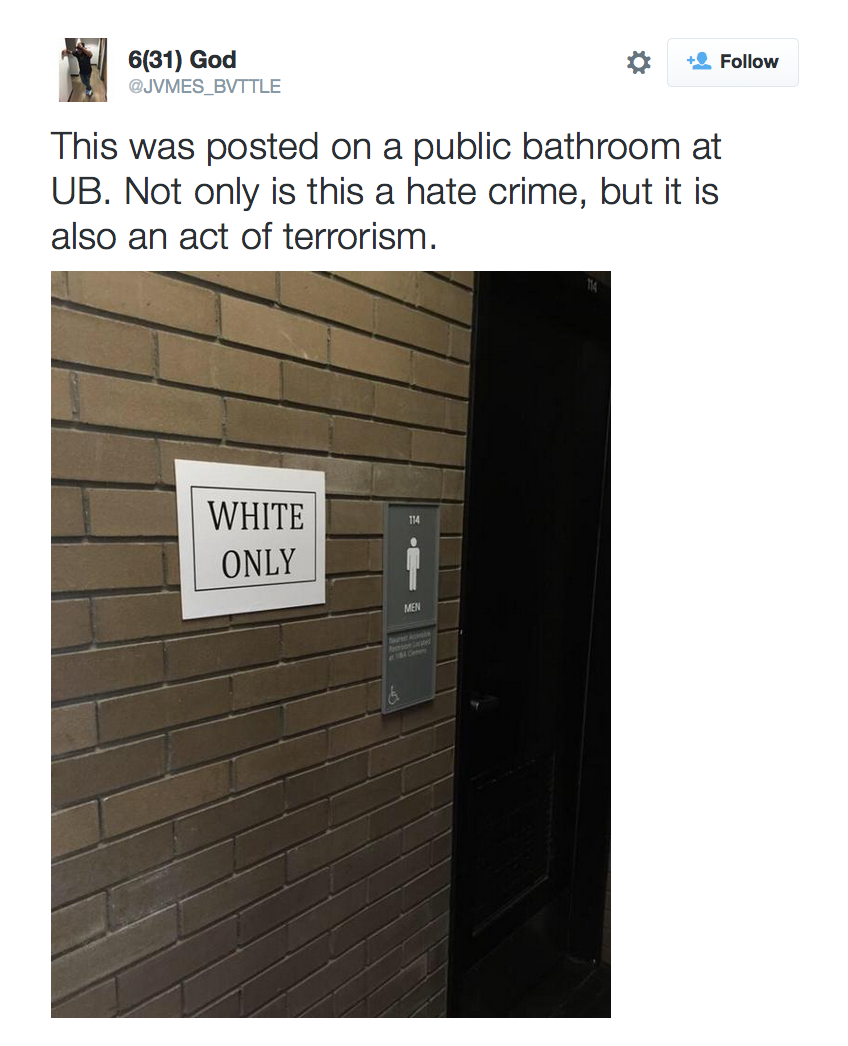 "This week's incident shocked our #UBuffalo community," one of the college's own Twitter accounts posted late Thursday. "UB is a safe place that values diversity. Review is underway."