You have /5 articles left.
Sign up for a free account or log in.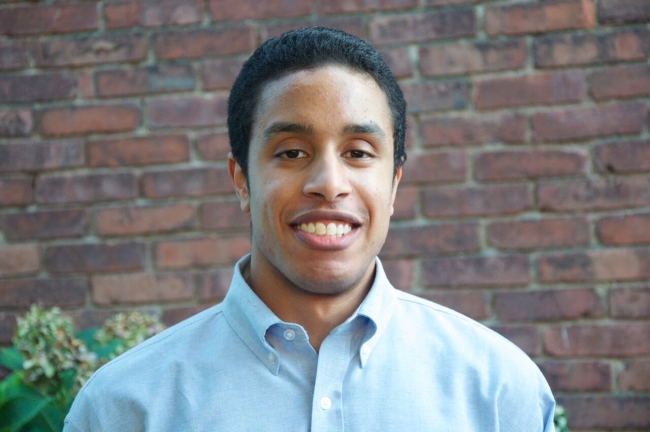 In the days after his brother committed suicide, Evan Rose sat with his family around their living room table discussing how to move forward from the loss.
Described as a high-achieving student, Stephen Rose graduated from Harvard University in 2006 before earning his master's degree in psychology at the City College of the City University of New York. In 2014, he jumped to his death from the top of Harvard's William James Hall. He was 29.
"We're sitting together as a family in that living room and we're all thinking, 'We don't want any other families to experience the grief we are experiencing,'" Evan Rose said. "This was something that affected us very deeply. We decided we wanted to increase the conversation around this issue, and add expert thought leadership to a space where it's really lacking."
So, with Rose as its president, the family created the Steve Fund, a project they describe as the country's first organization devoted to "improving the support for the mental health and emotional well-being of students of color."
While Stephen Rose graduated before his death, the family decided to focus on college students, as research shows college-aged people and "emerging adults" are especially at risk for depression and suicide. Students of color face a higher prevalence of depression, some research suggests, and they're less likely to seek counseling or psychological services than are white students.
College counseling directors are aware of the problem, with more than half of respondents to the Association for University and College Counseling Directors' annual survey saying black and Latino students are "underserved."
There's little research, Rose said, on how to actually better serve those students.
After more than a year of study and preparation, the organization is now rolling out a series of projects and partnerships designed to help students of color who are experiencing mental health issues. The goal, the Rose family said, is to "build knowledge" by hosting conventions, webinars and symposiums, and by facilitating "large-scale" research on mental health issues among students of color.
The Steve Fund is partnering with the Jed Foundation, an organization that works with colleges to prevent campus suicides, to create a joint program called the Steve Fund and Jed Foundation Partnership for Mental Health of Students of Color. The two organizations will work together to create educational campaigns designed to "develop mental health literacy among students of color," Rose said, as well as to develop a list of recommendations for colleges to use when trying to support the mental well-being of those students.
Victor Schwartz, medical director at the Jed Foundation, said the two organizations will spend the next six months or so developing the recommendations.
"We're going to be looking at what kinds of interventions at schools have been successful," Schwarz said. "We're trying to gather what's out there. What have schools done so far that's working? Where are there gaps in programming? What should schools be doing?"
Schwartz said there's a pronounced "lack of comfort" for many minority students when it comes to seeking help for mental health issues. Part of the partnership will be focused on finding ways of encouraging more students of color to engage with college psychological services.
"There is hesitancy to getting help," Schwartz said. "This comes from a number of directions. There's a sense of being on the outside and not feeling a part of a campus. There's also a lack of comfort in admitting that you're having a hard time when you might be a first-generation student, which many students of color are. You're looked at back home as the 'successful one,' so it can be difficult. There's the concern that by admitting that you're struggling, your family will be disappointed."
Later this fall, the Steve Fund will also launch a text messaging service that will provide crisis counseling to students of color through a partnership with a nonprofit called Crisis Text Line, a network of trained volunteers who counsel emotionally distressed people through text message conversations.
The organization is working with Crisis Text Line to recruit and train a group of college-aged people of color who will be connected to students using a specific keyword. The texting hotline will be open for use 24 hours every day.
In November, the Steve Fund will co-sponsor a conference at Stanford University, to be called "Young, Gifted and @ Risk."
"We're looking for ways that colleges can be supportive of these communities," Rose said. "Because that support is currently not really there."