You have /5 articles left.
Sign up for a free account or log in.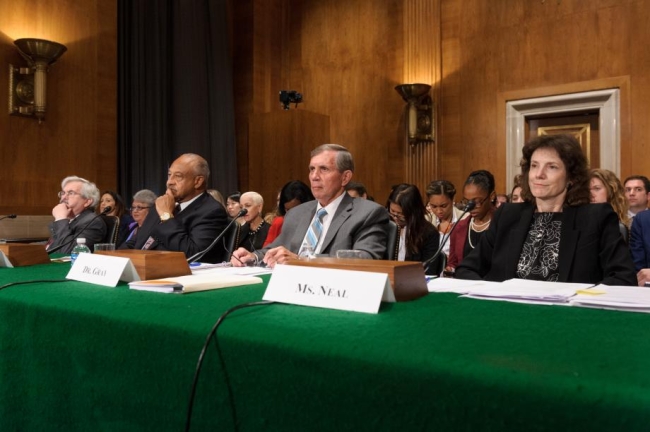 The Consumer Financial Protection Bureau is seeking information from a national accreditor about the for-profit colleges it oversees, which include several controversial chains.
The Accrediting Council for Independent Colleges and Schools received the civil investigative demand from the CFPB in August. It is unclear whether the council, which is the largest national accreditor, is the target of an investigation, or whether the request is linked to another probe.
While regional accreditation is the standard for most nonprofit colleges, many for-profits and career colleges are recognized by national accrediting associations. And several national accreditors have the power to grant federal aid eligibility to institutions.
A CFPB spokeswoman said the bureau does not discuss potential enforcement activity. But Albert Gray, president and CEO of ACICS, said his organization received the request from the bureau, which referenced several specific institutions, all of which are for-profits. The demand also seeks information on all colleges ACICS accredited over a period of several years.
Gray shared a subsequent ACICS federal filing, which seeks to have the CFPB's investigation either dropped or modified. That document quotes from the bureau's demand.
The purpose of the investigation is to "determine whether any entity or person has engaged or is engaging in unlawful acts and practices in connection with accrediting for-profit colleges," the CFPB said, according to the filing.
Experts cautioned not to read too much into that broad, vague language. But if the CFPB is pursuing an accreditor, it would be a shift for the federal watchdog and a serious challenge to an accreditation system that is receiving lots of criticism from lawmakers, consumer groups and the news media.
"Normally a civil investigative demand is issued to someone who is actually a target," said Maura Dundon, policy counsel at the Center for Responsible Lending, who was previously an enforcement lawyer with the Federal Trade Commission. "A CFPB civil investigative demand is a very serious matter."
ACICS accredits more than 900 colleges and universities, making it the largest of seven or so national accreditors that oversee degree-granting, career-related institutions. It is the gatekeeper for federal financial aid at those colleges.
The council has been a primary accreditor for two for-profit chains -- Corinthian Colleges and ITT Educational Services -- that the CFPB has sued over allegations of illegal lending practices. The bureau also in August sent an investigative inquiry to Ashford University, a for-profit chain owned by Bridgepoint Education. Ashford, however, holds regional accreditation.
Corinthian collapsed last year amid a flurry of federal and state investigations, many of them revolving around allegations that the company made fraudulent claims about the employment of its graduates. ACICS has felt plenty of heat about accrediting 59 Corinthian-owned campuses, including most of its Everest College, Everest Institute and Everest University campuses. (The council still accredits 37 Everest campuses that Zenith Education Group, a new nonprofit chain, now owns.)
For example, Senator Elizabeth Warren grilled Gray during a fiery June hearing on Capitol Hill. The Massachusetts Democrat, who played a prominent role in creating the CFPB, asked Gray why the council continued to accredit Corinthian despite the many investigations the company was facing.
"We accredit them as long as they comply with our accreditation criteria," Gray said. "All of these investigations that you've mentioned are just that -- they're investigations. Without outcomes from the investigations we don't have evidence to take any kind of action."
Unprecedented Move
Warren didn't buy that argument.
"If accrediting agencies aren't willing to stand up against colleges that are breaking the law, colleges that are cheating their students, then I don't know what good they do," she said. "And I sure don't know why we would let them determine which colleges are eligible for federal dollars."
Gray later expanded on ACICS's approach with Corinthian in a letter he sent to the Senate a couple weeks after the hearing.
"To re-emphasize the oral testimony, all of the 59 campuses owned and operated by Corinthian and accredited by ACICS had their accreditation intact up until the campuses were either sold or ceased operations," he wrote. "All had been subject to at least one full site review between 2012 and 2014. The site reviews found most of the campuses to have few if any quality issues."
In the letter he said ACICS had issued more than a 1,000 sanctions to its members during a recent four-year stretch, including 31 revocations of accreditation.
The accreditor also was singled out for criticism in a recent report from the Center for American Progress.
Ben Miller, the center's senior director for postsecondary education and a former official at the U.S. Department of Education, wrote the report. It found that students who attended ACICS-accredited institutions generally had higher levels of borrowing, debt and default -- and lower graduation rates -- than their peers who attended colleges with different accreditors.
ACICS responded to the report, saying that most of the colleges it accredits "serve students who are typically financially independent from their parents, come from economically disadvantaged backgrounds and typically are the first in their families to attend college."
The CFPB lawsuits against Corinthian and ITT are active. And it's unclear why the bureau would seek information about those lawsuits, which are well past their initial investigation phase.
Yet it is possible that CFPB would pursue an accreditor directly, said Dundon, even though that would be an apparently unprecedented action.
One potential avenue for the federal watchdog to go after an accreditor, she said, would be to allege that it is an "affiliate" of a for-profit college or of a financial service provider. But Dundon said a stronger case would be to accuse an accreditor of "aiding and abetting" a for-profit in fraudulent activity, such as knowingly turning a blind eye when a college gamed enrollment or job placement numbers.
For its part, ACICS said the bureau had overextended its authority by moving into the "quality assurance of higher education," which is overseen by the U.S. Department of Education.
"The review of accreditation actions by the government is specifically vested in the Department of Education and the courts, which recognize a wide level of discretion making by accrediting bodies," ACICS wrote in its response to the bureau. "CFPB's unprecedented effort to intrude into the accreditation process threatens to upend the process laid out and followed by the Congress and the Department of Education since the 1950s."
A department committee is slated to review the accreditor's status next year.
The CFPB rejected ACICS's request to drop the investigation and to meet more informally. The accreditor is complying with the civil investigative demand, Gray said.
Without knowing whether the CFPB is specifically pursuing ACICS, it's impossible to say whether the probe could threaten ACICS or influence the accreditation process more broadly. Either way, the federal watchdog's investigative demand is probably worth watching.
"It's a very bold move," Dundon said. "Accreditors' role in all of this needs to be addressed, looked at more closely."