You have /5 articles left.
Sign up for a free account or log in.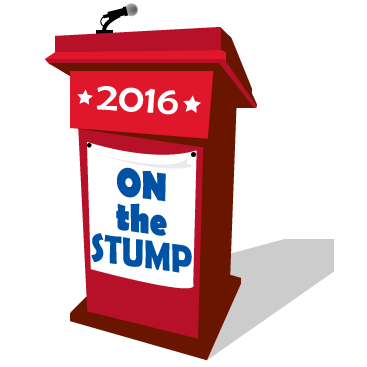 Ben Carson, currently leading the Republican candidates for president in Iowa, on Sunday explained for the first time how the Education Department, in an administration he wants to lead, would monitor "extreme bias" by colleges.
What Carson had said to date: Twice in the campaign before Sunday, Carson had said that he wants the Education Department to identify "extreme bias" and work to cut off federal funds to colleges and universities found to engage in such bias. But he had said nothing about how this bias would be uncovered (and he has not responded to inquiries from Inside Higher Ed).
How "extreme bias" would be identified: On the NBC News show Meet the Press, Chuck Todd asked him how the department would do this. Carson corrected Todd when the journalist referred to his campaign against "bias." Carson quickly said it was only "extreme bias," and said that he had given this serious thought, that this was "not just spouting off."
Carson said the Education Department would get help in identifying extreme bias. "You invite the students at universities to send in their complaints," he said, and then the department would start investigations.
Carson's example: As an example of the problem, Carson cited the case (without naming the institution) of a university where "the professor told everyone to take out a piece of paper and write the name 'Jesus' on it and then put it on the floor and stomp on it." Carson also said that one student who refused was "disciplined severely" for refusing to stomp on Jesus.
The real "stomp on Jesus" controversy: In February 2013, an adjunct instructor at Florida Atlantic University did in fact ask students in his intercultural communications to write the name "Jesus" on a piece of paper and to stomp on it. When a student complained, politicians (including a future Republican presidential candidate, U.S. Senator Marco Rubio) immediately demanded to know what was going on, and many insisted that that adjunct be fired.
But as the university investigated the incident, it revealed that the exercise is from a widely used textbook, and that the point is that students hesitate to actually stand on the piece of paper, and this leads to a discussion of the power of certain words and the way that power is based on cultural values. The university also stated repeatedly that the student who complained was reprimanded for how he treated the instructor, not for objecting to the lesson.
The First Amendment: Asked by Todd whether federal investigations into what professors say could raise First Amendment issues, Carson said, "It's not a violation of the First Amendment because all I'm saying is that taxpayer funding should not be used for propaganda …. There is just no way that our institutions of higher education should be used for indoctrination." Rather, he said colleges must help students "look at things from both sides" because "if you are always looking at things from one point of view, I don't think you are well educated."
The video: The discussion of higher education starts around 14:10.