You have /5 articles left.
Sign up for a free account or log in.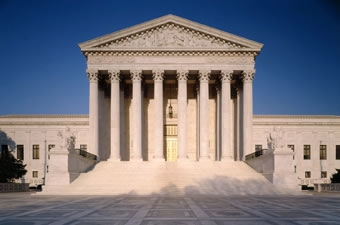 No consensus exists in American society about the practice of colleges considering race in admissions decisions. Since the 1970s, colleges have been doing so to try to enroll diverse classes of students (and of course under Jim Crow many colleges considered race to prevent diversity). But the practice has always been controversial -- and voters and judges have questioned and in some cases banned the practice.
But among higher education associations, a consensus strongly backs the right of colleges to consider race in admissions. Today is the deadline for submitting briefs to the U.S. Supreme Court on a key affirmative action case, and the justices can look forward to lengthy arguments from college groups.
On Friday, the American Council on Education filed a brief on behalf of itself and 37 other college groups, a who's who of groups that represent presidents, various parts of academe (Educause and the National Collegiate Athletic Association, for example), accreditors (such as the Southern Association of Colleges and Schools), and faculty groups (the American Anthropological Association and the American Association of University Professors).
A similar brief will be filed today on behalf of four groups that are involved in the admissions process: the American Association of Collegiate Registrars and Admissions Officers, the College Board, the Law School Admission Council, and the National Association for College Admission Counseling.
Both the ACE-coordinated brief and the admissions groups' brief focus more on the right of colleges to set their own admissions standards than on issues of race.
Briefs are also expected from Harvard University, Ivy Plus (the Ivy League universities plus a few other research universities) and many others.
The case attracting all these (and many more) briefs is Fisher v. University of Texas at Austin, which the court will hear on Dec. 9. This is actually a return to the court for the case. Ruling 7 to 1, the court in 2013 found that the U.S. Court of Appeals for the Fifth Circuit had erred in not applying "strict scrutiny" to the policies of UT Austin.
The case is back at the Supreme Court because the original plaintiff and her lawyers maintain that lower courts did not adequately follow the Supreme Court's directions in considering the case after the 2013 ruling.
The plaintiff in the case is Abigail Fisher, a white woman rejected for admission by the university who said her rights were violated by UT Austin's consideration of race and ethnicity in admissions decisions. Fisher's lawyers argued that the University of Texas need not consider race because it has found another way to assure diversity in the student body.
That is the "10 percent plan," under which those in the top 10 percent of students at Texas high schools are assured admission to the public college or university of their choice. The university maintains that it does not get enough diversity through the percent plan, and should have the right to consider race.
Who Creates the 'Chemistry' in a Class?
Many legal experts believe that the University of Texas (and all the higher education groups filing briefs) will have a tough time attracting a majority of justices. Associate Justice Elena Kagan (who worked on the case in the Justice Department before being named to the Supreme Court) has recused herself from consideration of the case. With Kagan not voting, only three justices on the court are considered reliable backers of affirmative action. The remaining five have all been consistently dubious of policies that explicitly consider race.
Perhaps reflecting the Supreme Court's skepticism of policies based even in part on race and ethnicity, the briefs focus more on the general need for colleges and universities to craft their admissions policies and to build classes -- without judges telling them the factors they can and cannot consider.
The briefs repeatedly quote from past Supreme Court decisions that diversity serves educational purposes, and the briefs then go on to say that colleges must be free to figure out how to achieve that diversity.
"The interest in student diversity is compelling because [it is] grounded in educational benefit, and rooted in educational judgment," the brief from the 38 higher education associations says. "Although selective higher education institutions express student body diversity in various ways based on their respective educational missions, their basic objectives are the same -- to admit and support a cohort of students whose 'chemistry,' individually and collectively, fosters exceptional learning."
The briefs repeatedly focus on the issue of educational value of diversity to all students, rather than as a benefit to those students whose applications might receive a boost based on their race or ethnicity.
"Colleges and universities cannot claim to provide an excellent education if they send students into the world wearing blinders," the brief from the 38 groups says. "So, too, in fields such as law, the natural sciences and medicine, where international collaboration increasingly is indispensable, students today must receive direct experience with people of different backgrounds, including race and ethnicity. Students cannot adequately acquire it from books, and they will sorely need it."
And the brief adds that colleges, not courts, should decide how to seek diversity. "For courts to override educators' reasoned judgment on how and what kinds of diversity yield educational benefit would truncate American colleges' and universities' historic right to assemble students in a way that fits the institutions' educational philosophies and contexts -- philosophies and contexts that with salutary effect are themselves extraordinarily varied," the brief says.
'Holistic' Review
The brief from the 38 college groups references "holistic" admissions review and the brief from the four admissions groups almost entirely focuses on such review, in which applications are evaluated individually, and not just based on a grid of grades, test scores or other characteristics.
The admissions groups' brief stresses that race and ethnicity are not the only characteristic in holistic review that is added to academic measures. But the brief says that holistic review -- without the right to consider race -- would be denying admissions officers important information.
"For some institutions, consideration of an applicant's race and/or ethnicity serves a limited but important role in holistic review -- consistent with decades of this court's precedent," the brief says. "The consideration of race or ethnicity in light of other elements in a student's application may provide unique opportunities for applicants to convey their experiences and for admissions professionals to make more contextualized, informed decisions. Precluding consideration of race and ethnicity would, for many institutions, undermine their ability to consider every relevant facet of an individual applicant and to achieve the institution's broader goals."
This brief as well argues that colleges have historically had, and should continue to have, the right to decide for themselves how to adopt holistic admissions to promote diversity and other institutional interests.
"In schools large and small, urban and rural, research and land-grant (and more), admission decisions are grounded in the unique history, character, aims and vision that define an institution," the brief says. "Institutions routinely adapt holistic review to make it their own, as a natural extension of institutional mission and a tool to achieve the institution's educational goals."
And Yet More Briefs
If this year's case ends up following the pattern of the case the court decided in 2013, there will be many more briefs submitted in defense of affirmative action than opposed. The deadline for those opposing the University of Texas position was in September, and a range of groups that oppose the consideration of race in admissions submitted briefs then. (All of those briefs may be found here.)
The arguments in these briefs generally take the view that there are not good reasons for colleges to consider race if they can achieve diversity without such practices. And the briefs argue that the University of Texas and others have ways other than considering race that would promote diversity.
Most of those briefs were not on behalf of higher education or faculty groups. But one of the briefs was from the California Association of Scholars, which advocates for a traditional curriculum and against the consideration of race in admissions.
Its brief directly challenges the argument that colleges are adopting affirmative action policies based on education needs, and that courts should defer to their judgment.
"State legislatures, the federal government, private foundations, alumni donors and student groups motivated by their own view of social justice or by an old-fashioned racial spoils system are among those who vie to influence admissions policies," the brief says. "Because much of the pressure for race-preferential admissions policies comes from outside colleges and universities, those policies should not be entitled to deference," the brief says.
An eventual decision by the Supreme Court is likely toward the end of its term, in June 2016.