You have /5 articles left.
Sign up for a free account or log in.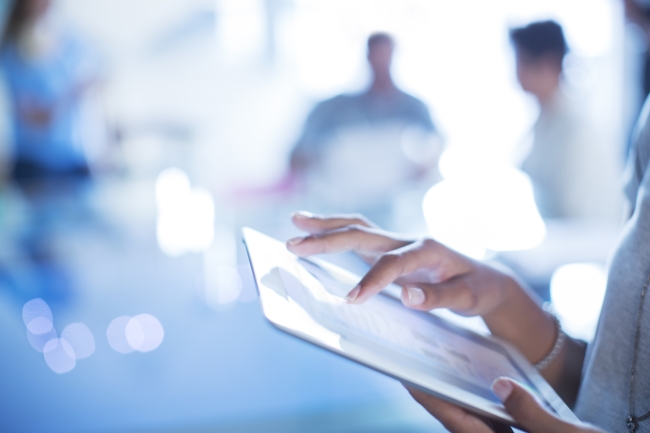 A key first endorsement from the University of Michigan Press has a group of disability studies scholars hopeful that their guidelines for publishing accessible digital books is slowly gaining momentum.
Catherine Kudlick, Margaret Price, Jay Dolmage, Melissa Helquist and Lennard J. Davis this summer released guidelines that promote universal design in publishing, encouraging publishers to produce digital books that anyone, regardless of disability, can read.
Nearly five months later, the campaign to raise support for the guidelines is still in its "baby phase," said Price, an associate professor of English at Spelman College. A handful of scholarly associations have endorsed the guidelines, including disability studies organizations in the U.S. and Canada.
Those endorsements did not come as a surprise, Price said. The Society for Disability Studies -- one of the endorsing organizations -- has created a permanent home for the guidelines on its website, for example. Winning over the publishing world continues to be the greater challenge, as many publishers would have to change their business practices.
Practically speaking, the guidelines suggest publishers make changes such as adopting the open EPUB 3.0 standard for ebooks, using screen-reader software to check if the content is accessible and waiving digital rights management (DRM) restrictions, among other recommendations.
Some of those recommendations are easy fixes, but the idea of DRM-free ebooks, in particular, has many publishers concerned that their titles could be pirated. Publishers, like software companies and digital media stores, can use DRM to make it more difficult for users to create copies of purchases, among other restrictions.
The team behind the guidelines is not launching a large-scale effort to persuade publishers to endorse them. Price, for example, said she has only contacted two publishers -- the University of Michigan Press and Routledge, part of the Taylor & Francis Group -- because of their activity in the field of disability studies. Still, she said, the process has already been more frustrating than anticipated.
An inquiry to Routledge back in August, for example, set off a seven-week email chain about ebook pricing, contracts with retailers and the steps print-disabled readers have to take in order to buy an accessible copy of a book.
Davis, a professor of English at the University of Illinois at Chicago whose Disability Studies Reader is published by Routledge, described the conversation with the publisher as a "process." He noted a positive "slow progression" from working with Routledge on producing a fully accessible book.
"I can't say the whole world has changed, but there's been some movement," Davis said. "The phase that we're in now … is 'Have you talked to your publisher?'"
Davis, Price and their colleagues received even better news from the University of Michigan Press, which recently delivered a full-throated endorsement of the guidelines.
"When the University of Michigan Press invests so much effort in ensuring the quality of every other aspect of our publishing, it is logical that we should ensure our ebooks are accessible to all readers," its director, Charles Watkinson, said in a statement. "Committing to accessibility is not only the right thing to do (strongly aligned with our parent university's commitment to diversity, equity and inclusion and meeting the desires of our distinguished authors in disability studies). It also makes good design and business sense."
The moment is of particular significance to the team, Price said, as "no academic press before now has stepped up to say, in straightforward language, 'Yes, we are going to do this.'"
Kudlick, professor of history at San Francisco State University, said Michigan's endorsement is a welcome relief from conversations with other publishers. "There isn't malice from publishers but more they lack a sense of urgency and I'm guessing they don't have clear guidelines about who is supposed to do what," Kudlick said in an email. "Too many of my interchanges have been being handed off from one well-meaning, clueless person to another. No one instance is bad but they accumulate, which is exhausting and demoralizing."
Michigan decided to endorse the guidelines after Stephen Kuusisto, a prominent activist, poet and professor of disability studies at Syracuse University, in July blogged about the problems he ran into when trying to read the university press's ebooks.
"I find it ironic that a press which publishes books on disability and culture has so little expertise in making its scholarly publications easy to read for blind researchers," Kuusisto wrote. "But they are not alone. Try reading online journals or downloading articles from major academic websites. You will find it's a jungle out there."
In an interview, Watkinson said Kuusisto was right to "out" the university press, which in response is changing how it works. The changes extend throughout the production process, he said, including updating the author guidelines, ensuring all illustrations come with text descriptions and offering DRM-free copies.
"It's just been an aspect of publishing that has slipped through the cracks," Watkinson said about accessibility. "There are a lot of added responsibilities in terms of ebook publishing, and it's still a world that's shaking itself out."
All new ebooks published by the university press now follow the new guidelines, and the publisher is also "working backwards" to ensure previously published books get the same treatment when they are made available as ebooks, Watkinson said. About one-tenth of its publications are in disability studies, but Watkinson said the university press is seeing a growing interest in the field.
Watkinson said he is somewhat concerned about offering ebooks without DRM restrictions, but added that having an "access bias" will probably outweigh the risks. "It's just the right thing to do, but it's also a pragmatic business decision," he said.