Academe Keeps Up With Kardashians
The world's first "Kimposium" will explore what the fascination with the television family tells us about modern society.
The world's first academic conference on the Kardashians is set to explore the mystifying phenomenon of the "world's most famous family."
Having ruled the worlds of fashion, television and social media for years, celebrity pinup Kim Kardashian and her sisters Kourtney and Khloe have finally attracted the critical gaze of academe, with scholars from the U.S., Germany and Britain due to gather at Brunel University London this month to discuss the reality TV stars turned global it girls.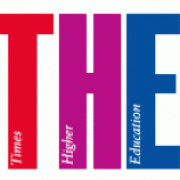 The "Kimposium" will include talks on the cultural significance of Kim's famously big bottom and how the Kardashians have shaped discussions of race, feminism, the politics of "fat" and beauty.
"You may love them or hate them, but the Kardashian family must be examined," said conference organizer Meredith Jones, reader in sociology and cultural studies at Brunel.
"They may be vacuous and bland when they open their mouths, but they are also very powerful. It is silly to think this subject is not worthy of academics' attention," she added.
The daylong conference will trace how the Kardashian sisters -- the daughters of the late Robert Kardashian, part of O. J. Simpson's legal team during his 1994-95 murder trial -- moved from the edge of celebrity into the public consciousness, despite having no obvious talent.
"They've gone beyond being reality TV stars to making vast amounts of money," said Jones. "They have dominated every form of social media for three or four years."
While the Kardashians have been criticized as talentless airheads whose fame is emblematic of what is wrong with today's image-obsessed selfie society, Jones said she believes it is important to analyze their success.
Our fascination stems from their embodiment of "a lot of the values and tensions" found in modern-day society, she explained.
"They are white women, but marry black men, which in the U.S. is far more taboo than in the U.K."
"Kim, in particular, displays a curvaceous, dark-skinned body with a black aesthetic, which has helped to change the idealized notion of womanly beauty, which was previously blond and very thin," she added.
Some of the Kardashian sisters are also "not beautiful objectively" but are still seen as models of style and glamour thanks to their use of copious amounts of makeup, she added.
"Kim shows us that anyone can be beautiful with the right products, effort and labor," said Jones. "She shows that a body, a life and a career can be self-made in today's consumerist society."
The transformation of their mother's second spouse, the Olympic decathlon champion formerly known as Bruce Jenner, into Caitlyn Jenner, the world's most famous transgender celebrity, is another area in which the family has influenced the social mainstream.
"They do nothing except be themselves -- it's the same fascination as we have with the British royal family," Jones said.
Read more by
Today's News from Inside Higher Ed
Inside Higher Ed's Quick Takes