You have /5 articles left.
Sign up for a free account or log in.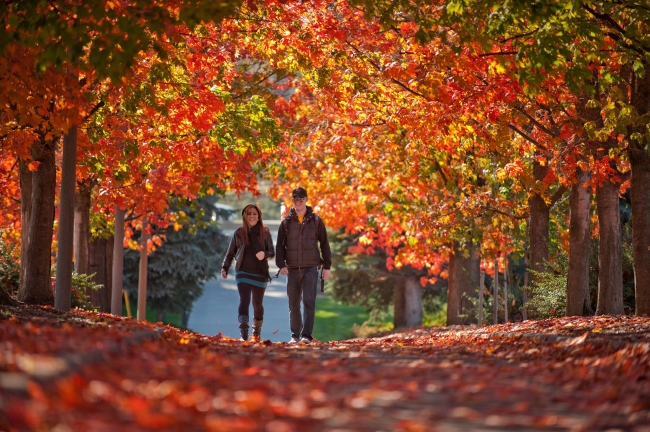 Earlier this year, the University of Idaho's president, Chuck Staben, wondered what would happen if he applied to his own university. So he gave it a shot.
The web portal could be a lot better, he discovered. But that's a relatively easy fix. More importantly, he came away thinking, why did I have to apply at all?
Now, even if he didn't already run the place, he wouldn't have to. Beginning this year, prodded by a proposal from Staben stemming from his experiment, the state of Idaho is automatically admitting all its public high school seniors to college. One of two letters went out last week, notifying all 20,171 graduating seniors that they were welcome to attend some or, depending on their academic performance, any of the state's public colleges and universities.
The new automatic or "direct" enrollment initiative is designed to increase the number of Idaho high schoolers who go on to enroll in college, a metric by which Idaho lags far behind other states.
"One of the main priorities [of the initiative]," said Blake Youde, a spokesman for the Idaho State Board of Education, "is the student who would be on the fence or think they're not college material, to show them they are."
Last year, only half of Idaho's roughly 20,000 public high school graduates enrolled in a two- or four-year institution within a year. That number crept up after a 2010 study found Idaho ranked dead last among the 50 states, but began to drop again in 2013.
Of the half that went on to college in 2014, almost two-fifths, or 18 percent of all graduates, enrolled out of state. The hope is this initiative will also keep more Idaho students in Idaho, Youde said. "If they stay here to go to school, they're more likely to stay here afterwards and contribute to the state of Idaho."
Whether that happens will remain a mystery for years, and even short-term outcomes won't become clear for months yet. But the program is part of a larger statewide push to ensure that 60 percent of people between 25 and 34 have a postsecondary degree or certificate by 2020.
Because of a quirk in its state government structure, Idaho is in a unique position to more easily implement such sweeping reform. Idaho is one of two states in the nation (alongside Rhode Island) not to partition its education governance. One entity, the State Board of Education, oversees all aspects of public education from kindergarten to college. Without barriers to record sharing between agencies, it was relatively easy to gather and share the relevant student records such as grades, names and addresses.
"We can share that information across institutions," Youde said, "because at the end of the day, they're all our students."
Access to grades and test scores is important because three of the state's public postsecondary institutions -- the University of Idaho and Boise State and Idaho State Universities -- have competitive rather than open admissions. High school seniors who meet an academic performance threshold receive a letter of acceptance to all eight public colleges, whereas students who miss that mark receive a letter accepting them to those institutions with open enrollment that offer certificate or two-year degree programs.
A 3.0 GPA is good enough to get in anywhere, and students who don't quite hit that can make it up with adequate math and reading scores on the SAT or ACT. And students without the requisite grades or test scores can still apply the old-fashioned way or enroll in a two-year program and transfer.
The state is still "adapting the former process to the new one," Youde said, so students still have to fill out an application and pay an application fee like they would before the new program. But the application is a technical formality (you're in if you have the grades and want to go), and the fee, meant to act as "a sign of commitment," is refunded via a one-time deduction on the first tuition bill.
The board allocated $230,620 out of its own budget and divvied it up among the eight universities to make up for lost application fee revenue this year. It may not work that way in the future, but, Youde said "certainly the credit back is something we'll always want to continue, and certainly we'll want our institutions to be made whole."
It's still too early to know how fall enrollment numbers will change, but the colleges themselves are confident they have the resources to support at least some level of increased enrollment.
"We have empty beds in our residence halls," said Staben. We can handle "a significant bump in enrollment."
Staben's university has seen largely declining enrollment since 2004. "If you make any step hard or harder than it needs to be, you're going to lose people," he said.
The College of Southern Idaho, one of the system's three community colleges and one of the six open enrollment institutions, is also eager for more students. The college more than doubled its own recruitment and marketing team in the last five years in pursuit of the same goal.
"We think that it's good that every student sees that, yes, I have options and there's a place out there for me," said a college spokesman, Doug Maughan. But direct enrollment is only one part of that. "I believe the true impact will be seen through the person-to-person contact we make with hundreds of thousands of students in high schools," he said. "Each college and university is going to have to make this happen for themselves."