You have /5 articles left.
Sign up for a free account or log in.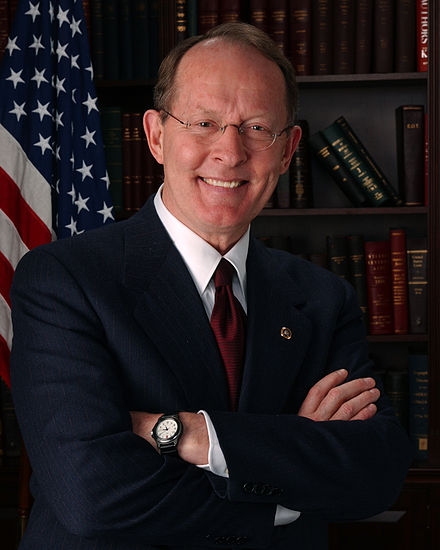 U.S. Senate lawmakers on Tuesday reached a bipartisan agreement to revive the expired federal Perkins Loan Program for two years, though the deal would tighten some of the eligibility criteria.
The loan program expired at the end of September after Senate lawmakers did not act on a House measure that would have extended the program for a year.
Senator Lamar Alexander of Tennessee, the Republican who chairs the Senate education committee, had blocked action on the Perkins extension. Alexander has called for eliminating the Perkins Loan Program as part of an effort to simplify the federal government's array of student loan programs.
On Tuesday, Alexander's office framed the two-year extension as a managed shutdown of the program.
"This agreement closes down the Perkins Loan Program in a responsible way over the next two years while Congress works to find a long-term solution for students that makes it simpler and easier to apply for aid and afford college," said Margaret Atkinson, a spokeswoman for Alexander.  
Alexander's bill would authorize new Perkins Loans for undergraduate students through September 2017. Only graduate students who already have an existing Perkins Loan would be able to continue to receive them through September 2016.
In addition, the legislation would require borrowers to exhaust their eligibility for federal direct loans -- both subsidized and unsubsidized -- before receiving a Perkins Loan. Existing borrowers would not be subject to such a requirement.
Those tighter eligibility requirements would help pay for what the Congressional Budget Office has determined is a cost of renewing the Perkins Program. The federal government has not contributed money to the Perkins program in more than a decade; colleges have funded the loans mostly from older borrowers repaying their loans and in part with their own money.
Senator Patty Murray of Washington, the top Democrat on the Senate education committee, will support the two-year extension, according to a spokeswoman. Senator Tammy Baldwin of Wisconsin, another Democrat, who has been working to revive the program, also plans to support the Tuesday's deal, a spokeswoman said.
A spokeswoman for the House education committee said, "We are hopeful the Senate will join Representative Mike Bishop (R-Mich.) and the House in extending the Perkins program, and we will review the details of a Senate proposal once one has been formally introduced."
Colleges and universities lobbied heavily to save the Perkins Loan Program, which is used by more than 500,000 students who collectively borrow more than $1 billion.
The American Council on Education, the umbrella organization for higher education associations, offered tepid support for the Senate bill on Tuesday, saying it would have preferred the House version, which contains fewer eligibility restrictions.
Molly Corbett Broad, the group's president, said in a letter that colleges were "appreciative" that the program would be extended but concerned about some of the scaled-back benefits.
"By requiring new Perkins Loans borrowers to exhaust their subsidized and unsubsidized Stafford Loan eligibility before being allowed to access Perkins Loans, this bill will necessitate that those students borrow at higher cost than they would under current law," she wrote. "In addition, it establishes a troubling precedent under which the federal government dictates to financial aid offices how to best meet the needs of their students."
Education Secretary Arne Duncan has previously voiced his support for Perkins, calling it an "important campus-based financial tool" and asking Congress to "make it larger, better targeted and more effective at helping students and families."