You have /5 articles left.
Sign up for a free account or log in.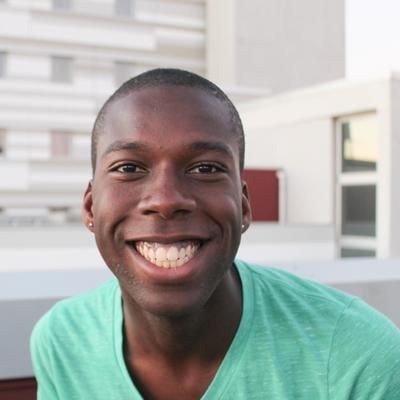 Many colleges tell potential students who may not be able to afford application fees that they can seek a waiver. Even if application fees are under $100, there are many students who can't afford that -- or who can't afford to apply to four or five programs each charging a fee.
Joshua Jackson, a senior at Brown University, is such a student. So when Jackson considered applying to a master's program in arts politics at New York University, Jackson wrote to NYU's Tisch School of the Arts to ask about fee waivers. The response Jackson received has set off discussion not only over NYU's policies, but about whether colleges and universities that claim to want to recruit low-income minority students like Jackson are as inclusive as they say.
Dan Sandford, director of graduate admissions at Tisch, emailed Jackson to turn down the request. Here's Sandford's response in full:
"Please do not take this the wrong way but if $65 is a hardship for you how will you be able to pay the tuition of $60,000? Of course we do provide scholarships but the most we usually offer is $15,000-$20,000. This still leaves a considerable gap. Maybe you should give yourself a year off looking at ways to fund your graduate education. That way, if you apply to a fine school and are offered admission with a good but not complete financial aid package, you will be in a better position to accept it by bringing some resources of your own to the table. Our application fee is quite low compared to our peer schools. We keep it that way on purpose. However, the contribution of each candidate is essential in order for us to meet our expenses. We do not have a separate budget to pull from. If a candidate were not to pay, the department would have to absorb the loss. I apologize that we are unable to provide a fee waiver and hope this does not dampen your resolve to apply to the Arts Politics program."
Jackson's response? Posting the email to Twitter, writing, "Please explain." The tweet has prompted discussion -- and perhaps changes at NYU.
First, it should be noted that some other master's programs in the arts actually have lower application fees than NYU (Carnegie Mellon University charges $50 to apply). But other leading arts programs -- that do charge more than NYU's $65 -- offer fee waivers for low-income students. (The University of California at Los Angeles, for example, charges $90 to apply to graduate programs, but offers fee waivers for those who meet various criteria, such as being a current undergraduate receiving need-based financial aid.)
Is it appropriate for graduate programs to advertise a blanket policy of denying fee waivers?
Tressie McMillan Cottom, an assistant professor of sociology at Virginia Commonwealth University who has a wide social media following for her commentary on issues of equity in higher education (among other subjects), was so frustrated by the NYU response to Jackson that she tweeted that she would pay Jackson's application fee.
Via email with Inside Higher Ed, Cottom said NYU's response to Jackson was "revealingly honest in a sector of higher education that can be shrouded in mystery. The director of admissions at the Tisch School is saying that they 1) offer little funding, 2) are very expensive and 3) rely on application fees for revenue. That is not only true for Tisch but it isn't often that it is so blatantly stated, much less to a possible applicant."
But Cottom also called the response "heavy-handed and dismissive."
She explained, "I have worked with many graduate prep programs with 'diversity' missions. I have also counseled many students about graduate school. In my experiences, it is standard operating procedure to counsel students to ask schools for fee waivers. Fee waivers have become one of the nominal and symbolic measures of higher education 'access' that we argue is important for diversity, however it is being defined at any given point in time. Tisch's response suggests that either this practice is shifting or that Tisch does not invest in these nominal measures of access.
"That is the kind of thing we should be glad to know for the sake of accuracy, but that is cold comfort for those of us who care about educational justice. Also, when we are in positions of authority, our well-meaning advice can be understood as law. That is even more true when the parties involve bring different types of cultural capital to the exchange. I was distraught to think that a student without Joshua's experience might take the director of admissions at a prestigious university with an international name brand as a singular voice on graduate school admissions."
In response to questions about the Twitter discussion, Allyson Green, dean of the Tisch School of the Arts at NYU, sent a statement to Inside Higher Ed, saying, "Contrary to the information Mr. Jackson received, the NYU Tisch School of the Arts does and will waive application fees for students in need, and we have now done so for Mr. Jackson. We see a diverse student body as crucial to the development of original, bold and disruptive work, so inclusiveness is our top priority." Green added that NYU offers considerable financial aid to make it possible for low-income students to enroll, and is pushing to do more in this area.
NYU's website for Tisch graduate admissions, however, suggests that the response Jackson received initially is in fact the official policy. The website states: "The application fee covers processing and other administrative costs that we do not normally have the budget to cover during the busy admissions period. Unfortunately for this reason we cannot waive application fees. We understand that the fees can add up, especially if a person is applying to multiple schools, which is why we keep our fee relatively low in comparison to other schools."
Shonna Keogan, a spokeswoman for Tisch, when asked about the discrepancy between the dean saying that waivers are granted, but another administrator and the website saying that there are no waivers, said via email that multiple waivers are granted every year, but "only on request." She objected when asked whether it was fair to have an official policy on the website that there were no waivers, saying that wasn't official policy since "the practice" has been to award some waivers.
And late Saturday, the spokeswoman sent anther email saying that "we failed to make this practice known to prospective applicants on our website. Since our goal is to attract the most diverse applicant pool possible, we will be adopting needs-based application fee waiving as official policy and will be updating our website accordingly."
Jackson referred questions about the situation to Elena Shih, an assistant professor of American studies and ethnic studies at Brown who is working with Jackson on various projects, including the consideration of graduate programs. Shih said that it's important for NYU and other colleges and universities to understand that there are in fact many students for whom application fees are a barrier. (At the undergraduate level, fee waivers are fairly common and usually easy to obtain, and some colleges have even taken to eliminating the fee entirely as a way to encourage more applications from low-income students.)
Making it easy for low-income students to obtain fee waivers may seem a "small gesture," Shih said via email, but it "provides a wildly different atmosphere of encouragement and possibility for students who are underrepresented in higher ed.
"Things as seemingly insignificant as application fee waivers -- or unwarranted and abrasive life advice from admissions officers, like in the case here -- perpetuate the inaccessibility of higher ed for many students in the U.S.," she added. And "as this incident comes on the back of many conversations about the importance of increasing diversity across U.S. college campuses, this serves as just a tiny example of how classism reproduces persistent barriers to higher education."
Shih said that Jackson was working on a "powerfully compelling personal statement" for the NYU program when the email about fee waivers arrived and that "energy has since been derailed."
While NYU did offer to waive the fee after Jackson went public with the university's email, Shih said Jackson wasn't looking for special treatment. Since the program's website "so clearly states that the program does not offer fee waivers, Josh was not inclined to accept the individual gesture in hopes that this instance could call for smaller instrumental change."
National Trends
James N. Crane, president of NAGAP, the Association for Graduate Enrollment Management, and assistant dean for graduate studies at Brigham Young University, said via email that there is wide variation and much discussion around policies on application fee waivers.
While "most universities are sympathetic to student concerns about financing a graduate experience, the capacity to offer waivers varies dramatically," Crane said. "Some universities do not charge an admission fee, therefore, making a strong statement of applicant support but also taking themselves out of the waiver for recruitment game in the typical sense. Some universities apply the waiver option in a recruitment context as an incentive or good-will gesture to entice desired applicants to apply. I'm aware of some institutions that waive the fee if an applicant agrees to a site visit or other compelling activities that connect applicants with faculty, current students and/or the university." And others, he said, waive the fees for those who demonstrate financial need, or who are alumni or veterans or active-duty military.
Crane also echoed the concern of the original NYU email. "Quite frankly, a larger or perhaps connected concern is the ability to finance one's education," he said. "Some institutions worry when they receive requests to waive application fees due to hardship, as they wonder how the desired education will be paid for if the application fee is such a concern. Yes, applicants may qualify for scholarships and grants, but what about the students whose only option is to finance their education with graduate student loans? As this is a growing concern in our nation today, I think it is a compelling question indeed."