You have /5 articles left.
Sign up for a free account or log in.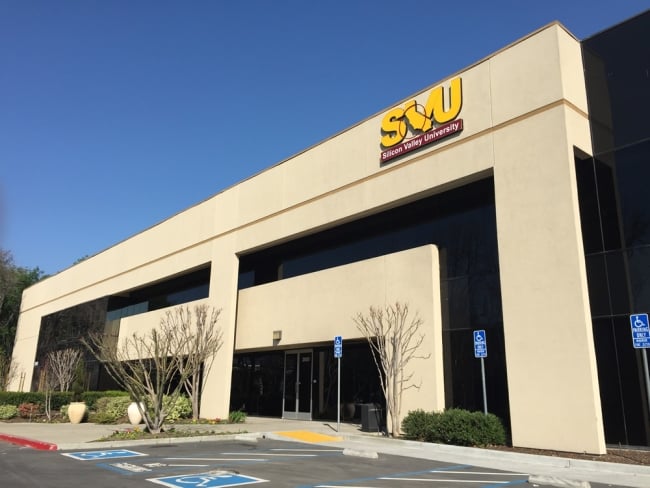 The story broke just before Christmas. The Times of India reported that Air India was refusing to fly international students with visas to attend two California institutions, Northwestern Polytechnic and Silicon Valley Universities. The airline said it had been informed by U.S. government officials that the two universities were under "scrutiny" and that it wanted to spare students the "inconvenience" of having to immediately purchase a return ticket home.
"In the past, we have witnessed that students who secured admission in those institutions have been deported to India as soon as they land there," an airline official told the paper.
The Indian government got involved, issuing a statement on Dec. 23 advising students headed to the two institutions to defer their travel and another, on Dec. 30, clarifying that the California universities had not been "blacklisted" but that the decision to deny some students entry to the U.S. was based on immigration authorities' assessments of individual travelers. Both Northwestern Polytechnic and Silicon Valley Universities are certified to enroll international students by the U.S. Department of Homeland Security's Student and Exchange Visitor Program.
The diplomatic incident, such as it was, ended there. But it thrust into the spotlight two little-known California institutions, both registered as nonprofit colleges, that are 90 percent-plus international in their enrollment. In the case of Northwestern Polytechnic, its president estimated that 95-96 percent of students come from India, with the rest coming mainly from elsewhere in Asia. "They're all international students, for the most part," said Peter Hsieh, the president.
Both Northwestern Polytechnic University, in Fremont, and Silicon Valley University, in San Jose, offer undergraduate and graduate degrees in business, computer science and engineering-related fields. Both universities are nationally accredited by the Accrediting Council for Independent Colleges and Schools, an agency that accredited Corinthian Colleges prior to the for-profit giant's unprecedented collapse. A U.S. Senate committee and the Consumer Financial Protection Bureau have both requested records from the accreditor as part of two separate investigations into whether it is sufficiently rigorous.
The agency also accredits Herguan University, a California for-profit whose former chief executive officer was sentenced in September to a year in prison for submitting fraudulent documents to the U.S. government "in an effort to circumvent the rules applying to international students."
A spokeswoman for the Student and Exchange Visitor Program declined to comment on whether Northwestern Polytechnic and Silicon Valley Universities are under investigation. In a statement, U.S. Customs and Border Protection denied any "blanket approach" to refusing students admission to the U.S.
"The Department of Homeland Security, U.S. Customs and Border Protection (CBP) is charged with enforcing immigration laws in the United States, including the examination of nonimmigrant visitors requesting entry to the United States under various visa categories, such as the Indian students recently refused entry," the statement said. "Each traveler to the U.S. is considered for admission on a case-by-case basis and may, in some cases, be refused entry if a determination is made that they are attempting to enter in violation of the terms of their visa or other applicable U.S. law. All of the actions taken by CBP at the ports of entry were based on CBP's specific, individual determinations of each traveler's intent. This was not a blanket approach to denying admission."
Simon Au, the associate academic dean at Silicon Valley University, said that students who have been turned away "might not fully understand the implications of their student visas. We have reports where students are asked, 'How do you intend to support yourself?' and they say they plan to do part-time work and they can't do that on the F-1 student visa."
Some students, Au continued, plan to have friends pick them up at the airport and haven't arranged lodging yet. When the border patrol agent asks them where they plan to stay, they can't answer.
"Some students are not coming in with enough knowledge of the university," Au said. "They get accepted and they're happy. They don't have an idea of how many credits it takes to complete their program, how much it costs for the program -- these things they normally would know."
Silicon Valley University's website includes a message to incoming students reminding them of the rules for their visas. Au said that about 90 percent of Silicon Valley's students come from overseas; 80-85 percent, he said, come from India alone.
Both Silicon Valley and Northwestern Polytechnic University cite stricter screening measures as reason for why some of their students have been turned away. In its Dec. 30 statement the Indian government said "there have been further cases of denial of entry to Indian students holding valid visas to pursue studies in other U.S. educational institutions" and called upon the U.S. government "to honor the visas issued by their own embassy/consulates."
"Under our current law, it's the CBP officer at the port of entry who decides if someone can gain entrance to the United States," said Heather Stewart, counsel and director of immigration policy at NAFSA: Association of International Educators. "Just because someone gets a visa doesn't guarantee that someone can get into the U.S. That said, we're not aware of any change in policy at the port of entry" -- or of any heightened scrutiny being applied to incoming international students, Stewart said.
Stewart said she could not comment on the specifics of the Northwestern Polytechnic and Silicon Valley University cases. But generally speaking, she said, "If [Immigration and Customs Enforcement] is investigating SEVP-certified institutions to ensure that they're bona fide, that's what they're supposed to be doing. We want to be sure that foreign students who are coming here are protected from attending fraudulent schools."
"This is how the system works," she continued. "We don't know what schools are or aren't being investigated -- that's not something that we could really comment on. However, if there are reasons that the port of entry officers should be asking more questions about a foreign student's intent in the United States, that's how it should be working."
Because the two institutions at the center of this case are both registered as nonprofits, 990 tax forms are publicly available documents. In its 2013 Form 990, filed with the Internal Revenue Service, Silicon Valley University says of itself, "The university is getting recognition in the Silicon Valley as one of the good training institute [sic] for high-tech professionals."
The 2014 990 filed by Northwestern Polytechnic also includes spelling and grammatical mistakes, including in one case misspellings of both "undergraduate" and "graduate" within a single sentence. In an analysis of the tax document, David North, a senior fellow at the Center for Immigration Studies, a think tank that promotes limited immigration, took note not only of the spelling mistakes but also of the profit margin reported by the institution. On about $40 million of revenue the university cleared $29 million after expenses in 2014.
"I've never seen anything like it," North said. "It leads one to suspect they're not getting much education there."
Hsieh said the university's low expenses can be attributed to its frugality. He said that students are drawn to the university from India because of the "good value" it offers. Posted tuition rates range from $4,050 to $4,950 per semester.
Hsieh said the university expects to enroll between 6,100 and 6,500 students this spring, and that the first students are due to report to campus today. With students in transit over the holidays, the university was eager to dispel the myth that it has been "blacklisted" by the U.S. government. On Dec. 23 it promoted on its Facebook page a tweet from the account of India's minister of external affairs confirming that the university was not barred from enrolling international students.
"The information so far is that SPU San Jose and NPU Freemont [sic] are not blacklisted," Sushma Swaraj tweeted. "But they are not reputed either."