You have /5 articles left.
Sign up for a free account or log in.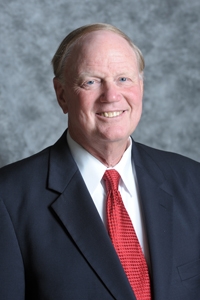 How much has to go wrong at an institution before its top leaders are held accountable?
That's what some at the University of Louisville are asking. The public university has weathered several high-profile incidents in the last year, including a prostitution scandal involving the men's basketball team, the president and his staff donning racially insensitive Halloween costumes, and, revealed most recently, the ongoing investigation of an executive vice president and other high-level staffers for possibly misusing federal funds.
And these incidents follow other controversial events, such as widespread criticism of President James Ramsey's and some of his top staffers' higher than average pay, several employees -- including a dean -- being convicted of embezzlement in the last few years, and the revelation that the institution's alumni director misused funds in her former job.
"They are getting more frequent," Nancy M. Theriot, chair of Louisville's women's and gender studies department, said of the scandals that have rocked campus of late. "It's almost like I don't even want to open the paper in the morning because I'm afraid of what's next."
Theriot says Ramsey, who has been president of Louisville since 2002, is "ultimately" responsible for the problems facing the Kentucky institution. And Theriot is far from alone among faculty, many of whom are frustrated by the barrage of negative incidents on campus this last semester.
"These aren't problems that are occurring in one domain of the university, it's across the university. At some point it all points to the president and to the leadership, who are responsible for insuring that these sorts of things don't happen," said David Owen, chair of the university's philosophy department. "One has to wonder what's really going on here. Why is this OK? It's really distressing. It's really hurting morale for faculty and staff."
Shortly after Ramsey posed for a photo in which he and his staff were dressed in stereotypical Mexican clothing and sombreros for Halloween, costumes that were widely decried as racially insensitive, more than 70 professors signed a letter saying that Louisville was facing a "crisis of accountability and a consequent lack of confidence in its leadership." In the November letter, professors said, "This latest incident is only one in a drumbeat of crises that have embarrassed the university and made many embarrassed to be associated with it."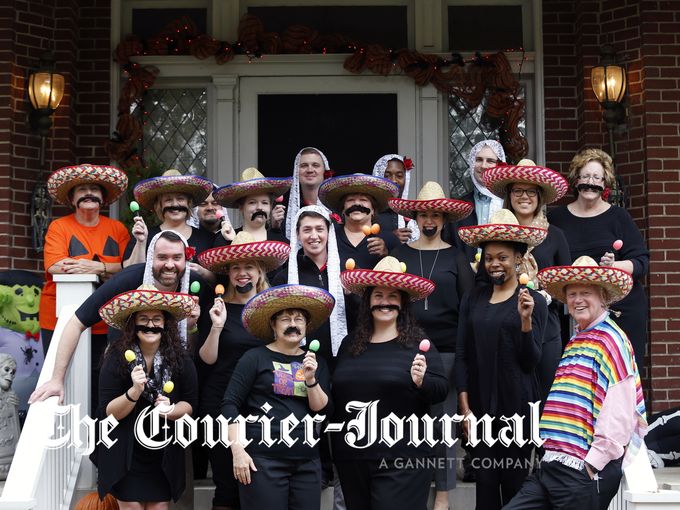 While Louisville has pledged to do more on diversity, it was caught this year in an apparently illegal job ad that originally stated that white and Asian applicants need not apply.
The month before professors released the letter, a woman published a book claiming that she worked as an escort, stripping and offering sex, at nearly two dozen parties held at a campus dorm that houses athletes. Her claim that Louisville's director of basketball operations, who is no longer with the university, arranged the parties and paid her for supplying dancers is now being investigated. Multiple basketball players have since come forward to back the author's claim.
And in the month after the letter was penned, a newly hired alumni director resigned after it was discovered she misused funds at her old job. Then last month news broke that Louisville's Executive Vice President of Health Affairs David Dunn -- one of the university's top administrators and a direct report to Ramsey -- was put on leave, as he is being investigated for allegedly misusing federal funds. Two other employees, a former associate vice president and the university's chief information officer, are also under investigation.
Meanwhile, five years ago Louisville's education dean was convicted of embezzling more than $2 million from the university. In fact, from 2008 to 2014, Louisville employees, in a number of incidents affecting different areas of the university, have embezzled or mishandled nearly $8 million, according to a report from The Courier-Journal.
And over the summer there was faculty outcry when The Courier-Journal reported that Ramsey's pay totaled nearly $1.6 million in 2014, which was vastly more than fellow presidents at peer institutions in the Atlantic Coast Conference earned. Nearly $1 million of that pay was awarded in the form of deferred compensation and much of it was funded by the university's foundation, an organization chaired by the president. Ramsey's pay reached seven digits in 2013 and 2012 as well. Also over the summer, the Louisville Board of Trustees approved a 3 percent raise and a bonus equal to 25 percent of his base salary. Ramsey's high pay was criticized by faculty, who have gone several years in the past decade without significant raises.
Serious Hits
Ricky Jones, chair of the university's Pan-African studies department, says he supports Ramsey, but that the university needs to "recalibrate" as it faces a mounting image problem.
"We've taken some serious public hits. There's this idea among some people that it's just this kind of lawless environment with people running amok," he said. In recalibrating, there's the question of where accountability lies. There are some who say it lies squarely with Ramsey, and others who aren't so sure.
"Don't believe there's any uniformity in faculty and staff approaches to the president," Jones said.
"The president is on the hot seat and as this plays out there are some people, like myself, who have not given up on him to date," he continued. "There are other people who believe he's absolutely incapable of guiding us through what we're going through right now …. Some people say his leadership has been so poor it has created space for these incidents to occur."
The 20-member Board of Trustees, which includes a faculty, staff and student representative, has largely supported Ramsey throughout each incident. (The number of board members has been revised here to correct an error.) The board chair said last month that the president has the board's full support.
Chair Larry Benz told The Courier-Journal that recent incidents are not connected and that he does not consider the investigation into Dunn a scandal. In a statement to Inside Higher Ed, Benz said the board "will never let outlier events define the University of Louisville."
Ramsey declined to comment for this article. In October he issued an apology for the insensitivity of his Halloween costume. In November Ramsey spoke at a diversity forum, saying, "I've hurt the very people that I'm here to serve, and that is our students," and promising to put more effort behind inclusiveness. In December Ramsey issued a statement about the Dunn investigation, saying that it began in 2014 and urging people to "reserve judgment until the investigators have concluded their work."
Jones said many faculty members and students were unsatisfied with Ramsey's initial response to campus outcries over his Halloween costume, perceiving it as weak and insincere (at first, his chief of staff issued a statement on behalf of the president).
"There was a failure of judgment and then, in the aftermath of it, you did have a failure of leadership in responding. He has to carry that," Jones said. But he added that many on campus felt the November diversity forum did a lot to rebuild bridges between the president, faculty and students. In fact Jones, during the forum, gave the following directive to Ramsey: "Don't you think about resigning." Jones said people are now watching Ramsey to see if there's action behind some of the promises he's made in regards to diversity.
"All of us are waiting to see in these multiple situations how they're handled from central administration," he said. "The failure in this is to do nothing, to give lip service to the issues and then function like the status quo. Let's hope that doesn't happen."
Trustees credit Ramsey with raising the profile of Louisville, which his supporters say has transformed from a commuter college to a thriving residential institution under his leadership. Ramsey is also credited with moving the university from the Big East Conference to the more prestigious Atlantic Coast Conference, a move that netted more visibility and revenue for the university. He's also praised as strong fund-raiser: Louisville's endowment is $877 million, nearly quadruple its level when Ramsey took office in 2002. Ramsey has also aimed to strengthen Louisville's research portfolio.
Yet several faculty members say the president, if he is going to take credit for successes in all areas of the university, must also assume responsibility for its problems. Owen said that ever since the education dean was convicted of embezzling, the university has been tightening its financial processes and insisting that administrators and chairs, like himself, have heightened accountability for the finances, scholarship and teaching occurring in their departments. That same accountability, he says, should be expected of top administrators.
"Senior leadership, especially here at U of L, want to take credit for all the great things we do here. They also need to take responsibility when things go wrong," he said, then speaking specifically of the Dunn investigation, he added that since Dunn reports directly to the president, "accountability is a key question -- there's no way to sidestep that."
Susan Resneck Pierce, a presidential consultant and former university president, says presidents are responsible for setting the campus culture and responding to incidents swiftly and strongly.
"The reality is that presidents are accountable for the health and integrity of their institution in all its aspects," she said. "Just as the board is responsible for providing oversight for the president, presidents are responsible for providing oversight, particularly for the people who report to them directly, and for insisting on behavior that has integrity to it."
Dunn earns $809,000, and when Ramsey recruited him to Louisville in 2011, Dunn's wife was given a lucrative university job, according to a Courier Journal article.
Kent Chabotar, the former president of Guilford College who now teaches with Harvard's New President's Seminar, said the vast nature of Louisville's campus -- which has a sprawling research enterprise and health system and an undergraduate enrollment of around 23,000 students -- means that the president is not involved in much of the day-to-day operations of the university. And many of the scandals of late are unrelated, and not necessarily a sign of a systemic problem, Chabotar said; although he did add that it is troublesome when an employee who reports directly to the president is under investigation for misusing funds.
"At Louisville it's all over the place, in different arenas. I'm not sure the president is responsible for a control system for all those arenas. When you do hold the president accountable is when he or she should have done something but didn't," Chabotar said. Yet the accumulation of incidents is likely causing concern among trustees, he said: "These things are building up. You've got a sombrero incident here, you've got a chief medical VP here, you've got an alumni director here. And as they build up, trustees have to be asking tough questions about the control system and the president's oversight."