You have /5 articles left.
Sign up for a free account or log in.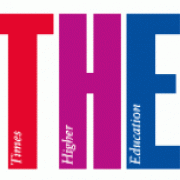 Six universities from Australia, Europe, Canada and the U.S. are seeking to establish a new alliance in which each organization's massive open online courses (MOOCs) are formally accredited by partner institutions.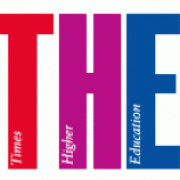 The proposed system could be similar to the European Credit Transfer System, which enables universities to recognize marks gained by students while studying at other institutions within the European Union.
However, the proposed system -- involving Delft University of Technology, ETH Zurich -- Swiss Federal Institute of Technology Zurich, the Australian National University, the University of Queensland, the University of British Columbia and Boston University -- is believed to be the first international initiative relating to online courses.
"The potential of this scheme is huge, but we need to think about it clearly," said Anka Mulder, vice president of education and operations at Delft.
"We have to map out a system to see how qualifications compare," she added.
This will require the consortium to develop a system of reliable testing for MOOCs and to develop coding systems to measure the level and weight of each course, as well as to examine the entry requirements for each module.
"Universities can only consider integrating a MOOC in a regular program if it is good quality and produced by a reliable university they know and have worked with before," Mulder said.
However, if an alliance of peer universities are willing to recognize one another's courses for credit, it would massively expand the range of MOOCs on offer and their value to students, she explained.
For instance, Delft offers about 25 MOOCs, but about 200 MOOCs are likely to be involved in the pilot if an agreement is reached.
Mulder compared the proposed network to the SkyTeam airline alliance established in 2000, whose carriers now transport about 612 million passengers each year.
An individual airline "may not fly somewhere, but this alliance means someone can book a ticket with you to almost any destination in the world," she said.
In the same manner, the MOOC credit transfer system would enable students to take modules with a number of institutions, and the resulting marks could be put toward a degree program.
"Delft already works with these peer universities in student exchange programs and so we are aware of the challenges and opportunities that come with transferring credits between universities," Mulder said.
"Recognizing MOOCs means potentially much larger numbers of students transferring credits from other institutions, which is why we are seeking to develop this alliance with the peer universities whom we know and trust," she added.