You have /5 articles left.
Sign up for a free account or log in.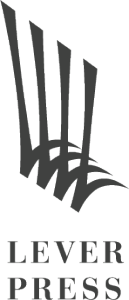 Amherst College Press, the University of Michigan Library and the dozens of liberal arts colleges that make up the Oberlin Group on Thursday unveiled a new scholarly open-access monograph publisher that aims to promote digital scholarship and lower the barriers to publication for researchers at smaller institutions.
As part of that concept, the press will require neither authors nor readers to pay for publication costs.
Known as Lever Press, the publishing venture is the end product of the initiative of the same name. The Oberlin Group launched the initiative in the summer of 2013 to gauge interest in how colleges and libraries could work together to improve scholarly publishing. Emboldened by a survey of faculty members that showed many scholars were less than satisfied with their options in the monograph publishing market, the group quickly zeroed in on establishing a publisher of its own.
The press is a response to a scholarly publishing market that many faculty members and librarians say is dominated by commercial publishers and large university presses. It is also an attempt to increase the visibility of the research produced at liberal arts colleges, including highly experimental work by scholars who feel "disenfranchised" by publishers who favor more traditional research or charge high article processing fees, said Charles T. Watkinson, director of the University of Michigan Press and associate university librarian for publishing.
"This is all about libraries thinking about scholarly communication in a new way and putting their money where their mouths are," said Watkinson, who described Lever Press as "disruption through example."
Amherst College Press and Michigan Publishing, a division of the University of Michigan Library, submitted the winning proposal to found the press. They proposed a three-way partnership: Amherst College Press, launched in 2014, would supply its knowledge of getting a digital-first open-access publisher off the ground; Michigan Publishing would chip in its experience with developing tools for digital scholarship and its connection to a research university; while the Oberlin Group would keep everything grounded in the liberal arts.
Lever Press launches as an imprint of Michigan Publishing. Practically speaking, Amherst College Press will take the lead on the editorial side, and Michigan Publishing will focus on distribution, the publishing platform and other technical matters, Watkinson said.
Meanwhile, the colleges that have pledged to support the press will participate in its governance structure. While Amherst College Press and Michigan Publishing's involvement in the project has been known for nearly a year, the initiative spent most of 2015 negotiating how to balance the interests and missions of several dozen colleges. The talks led to a memorandum of understanding that established an oversight committee, consisting of administrators and librarians at supporting colleges, which later this year will name an editorial board.
"There are lots of different players, lots of different brands in the mix here, and it has to be a solid collaboration," Watkinson said. The three factors that make up the press's mission -- its digital-first mind-set, open-access model and alignment with liberal arts colleges -- "glue us together," he said.
Terry Snyder, college librarian at Haverford College, said she was not surprised that a large research university like Michigan was added to the mix as well.
"Boundaries are breaking down between R1 and liberal arts institutions," Snyder said in an interview. "All of us understand that the collaborative effort really yields extraordinary possibilities."
Unlike many other open-access publishers, which fund their operations by making authors, not readers, pay for operating costs (a model known as gold open access), Lever Press will shift the responsibility to colleges. That model is named after an even more precious metal -- platinum -- and ensures authors and readers won't have to pay to have their work published or gain access to the titles, respectively.
About half of the Oberlin Group's 80 members (in addition to two nonmembers, Allegheny College and Ursinus College) have committed to fund the press with more than $1 million. That sum will keep the press funded through 2020. The press is asking college libraries to pledge to donate between $10,000 and $40,000 individually over five years. With the pledges made so far, Lever Press is aiming to publish about 60 titles by 2021, according to a press release.
About one-quarter of those titles will be "digitally innovative," Watkinson said, for example, digital humanities projects that combine text, data and multimedia. The University of Michigan Press last year received a grant from the Andrew W. Mellon Foundation to create a platform specifically for those kinds of monographs. The press has yet to decide on the subject areas it will cover, but Watkinson mentioned interdisciplinarity, student research and work that "blurs the lines between research and teaching" as liberal arts characteristics that the editorial board will take into consideration.
The idea behind the funding model has been in place since the beginning of the initiative, said Bryn I. Geffert, college librarian at Amherst College. Relying on article processing charges has "created a situation where only those with resources or working at institutions with resources have the ability to publish," he said. "We're trying to remove all those barriers."
The goal of Lever Press is not to be in opposition to university presses and other publishers, Geffert said, "but to join the larger conversation in changing how academic publishing happens." The success of the press will be measured by the number of people who download the titles it publishes, he said, but also by whether or not the platinum open-access model gains in popularity.
"Those of us who are supporting this would like to see a serious systemwide transformation of scholarly publishing," Geffert said. "If liberal arts institutions are serious about that, they have to put skin in the game."