You have /5 articles left.
Sign up for a free account or log in.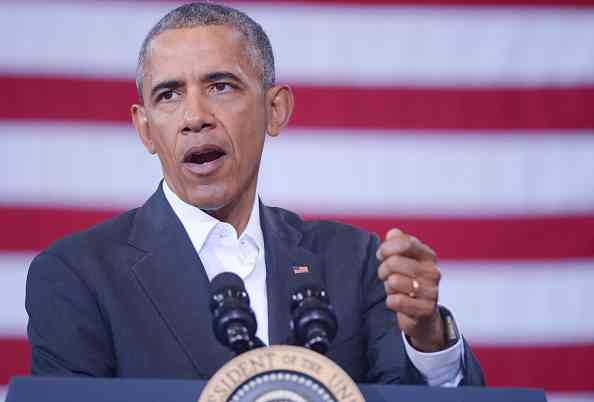 The last question President Obama took at a town hall meeting at a Louisiana high school Thursday came from a student at Southern University in Baton Rouge. The president's answer has set off a debate over how his administration has treated historically black colleges -- a sore point for some black educators who took great pride in the election of the first black president of the United States.
The student's comment to President Obama: "Most times, when I go recruit off of high schools, most of the time a lot of them say, 'oh, I don't want to go to an HBCU college; I feel like if I go to an HBCU, I won't get as many opportunities as a student at … LSU or Tulane.' So what is your … advice to students like me, thousands of students like me who go to HBCUs, and us finishing the course in order to be great leaders in this society?"
President Obama responded by affirming the "powerful" tradition of historically black colleges in training many leaders, and said he believed that employers and others would respect those "making the kind of presentation you make or a Morehouse man makes or a Spelman young lady makes," name-checking two of the more prestigious historically black colleges.
He then went on to say that "there's a range of challenges that HBCUs face. Some are doing great; some are having more difficulty. And some of that's good. Look -- or some of it is the result of good things. We don't live in a society where African-Americans are restricted in what colleges they can go to. And I want them to be able to go to an LSU or a Tulane as well as a Southern, as well as a Morehouse, as well as a Howard or a Spelman. So more opportunities open up -- that's good."
Obama also said that "some HBCUs are having trouble with graduation rates. And that is a source of concern. And what we've said to those HBCUs is we want to work with you, but we don't want a situation in which young people are taking out loans, getting in debt, thinking that they're going to get a great education and then halfway through they're dropping out."
The president acknowledged that one reason some black colleges have lower graduation rates than other institutions is that "HBCUs may be taking chances on some kids that other schools might not. And that's a positive thing, and that has to be taken into account." But Obama added that "we also have to make sure that colleges -- any college, HBCU or non-HBCU -- take seriously the need to graduate that student and not load them up with debt."
And he added, "I don't want you taking out a Pell Grant or a bunch of -- not a Pell Grant -- like a federal loan or a private loan, and you walk out with $50,000, $60,000, $100,000 worth of debt, and you didn't get your degree."
The president's remarks didn't attract much attention in the national press. But they generated quite a bit of attention from some leaders and supporters of black colleges, some of whom thought the president was too quick to link historically black colleges with large debt levels and low graduation rates -- while only briefly alluding to their track record of educating many low-income students. On social media, there have been highly critical remarks.
Johnny C. Taylor Jr., president of the Thurgood Marshall College Fund, which raises money and advocates for public historically black colleges, said in an interview that when the Southern student asked his question, "you could sense the pride in his school that young man felt as he spoke to the president."
Taylor added, "Mr. Obama took a moment that should have been focused on encouragement to vent his frustrations. It was insulting to hear our first black president perpetuate the same misconceptions about black colleges held by high school kids. Our community deserves better."
Comparing the graduation rates and debt levels of historically black colleges to other institutions raises difficult questions of context. For example, at Southern University, the student's college, the average debt level among borrowers who graduate is just over $32,000, several thousand dollars above the national average. The six-year graduation rate is 30 percent, well below the national average of 44 percent. And only 48 percent of graduates, subsequent to college, were earning more than those with just a high school diploma, according to data from the U.S. Education Department.
But nearly two-thirds of students (63 percent) come from families with incomes of less than $40,000, a much larger share than is the case at most colleges -- and coming from families without much money affects of course the students' need to borrow, the high probability that they will have attended underfinanced high schools and the low probability that they came from families with old-boy-network connections to help them land high-paying jobs right after graduation.
In contrast, at Tulane University, a predominantly white institution compared by the president and the Southern student, only 16 percent of students come from families with incomes of less than $40,000.
Walter Kimbrough, president of Dillard University, said he understood the frustrations over the president's answer. Kimbrough said that the Obama administration, particularly early on, supported significant increases in federal funds for black colleges. But he said that the emphasis on graduation rates of late has not shown an understanding of the role of black colleges.
"The people around [Obama], I don't think they value historically black colleges," Kimbrough said. "They keep making these arguments about graduation rates and they don't talk [enough] about how HBCUs have a disproportionate share of low-income students."
Responding to the exchange with the Southern student, the editor of HBCU Digest, Jarrett Carter Sr., wrote that he was frustrated by Obama's "arm-length engagement with black colleges and the black people they serve." While Obama gives the commencement addresses at prominent black colleges, his administration has seen less well-known black colleges, such as Saint Paul's College, go under, while others are at least temporarily shut down, Carter wrote.
Wrote Carter: "Obama can deal with black struggle and black excellence -- but very little in between. HBCUs, by their nature, live at the margins of both realities. They operate on the verges of financial crisis and cultural breakthrough every single day, empowering students and faculty to do and to give more in spite of society's push for them to disappear into a postracial oblivion. And to their credit, students and faculty deliver in spite of the emerging social norms which make their commitment and productivity seem anonymous, racially tinged and socially irrelevant."
The anger that Thursday's comments drew reflects not just what the president said on Thursday, but concerns about policy during the administration.
A change in Education Department rules in 2011 made it more difficult for many people to take out PLUS loans to finance their children's college education. While the shift affected all kinds of families and many types of colleges, many black colleges said that the impact was particularly felt by their students' families -- and that sharp increases in PLUS loan denials to the parents of their students were followed by students dropping out.
The Education Department made subsequent adjustments, but many black college leaders said the administration was too slow to respond to the problem -- and that it still has not gone far enough in reversing the changes.
Many black college leaders were also not thrilled by President Obama's push in the last year to create a federal-state program to make community college free for new high school graduates.
After lobbying from black colleges, members of Congress who introduced a bill to enact the free community college idea included a new program that sends grants to historically black colleges and other minority-serving institutions -- both public and private -- that eliminate or reduce tuition for low-income students pursing a bachelor's degree. The grants would cover two years' worth of an institution's tuition and fees, capped at the average public four-year college's in-state tuition, which was about $9,000 last year.
This discussion of the Obama record also comes at a time when the Democratic presidential candidates have been drawing attention to historically black colleges. Post-New Hampshire, the nomination race shifts to South Carolina and, after that, to many Southern states, where black voters are crucial in Democratic primaries and many of those voters care deeply about historically black colleges.
Hillary Clinton has been talking about how her college affordability plan has specific provisions for black colleges -- public and private. Bernie Sanders last week launched an HBCU tour that will take him to numerous black colleges for campaign events.
Symbolic Choices
The exchange in New Orleans also drew new attention to symbolic choices made by President Obama with regard to black colleges. Taylor of the Thurgood Marshall Fund published an essay in The Washington Post in which he contrasted the efforts of the Obama presidential campaigns to turn out the vote among historically black college students and the lack of students from black colleges among those selected each year to join First Lady Michelle Obama for the State of the Union address.
Taylor wrote that he found himself wondering if black colleges "matter" to the president.
Melissa Wooten, associate professor of sociology at the University of Massachusetts at Amherst and author of In the Face of Inequality: How Black Colleges Adapt (State University of New York Press), said that she thought Taylor offered an interesting critique in that it mirrors a larger one aimed at President Obama throughout his tenure. While he has been willing to touch upon race, especially as it relates to his biography, he's been less willing to legitimate causes and institutions integral to the black community in public forums such as the SOTU."
While Taylor received a lot of praise on social media for drawing attention to black colleges, not everyone was impressed with his focus on the State of the Union guests.
It's also the case that the president and Michelle Obama have visited historically black colleges for commencement speeches -- the president at Morehouse and at Hampton University, and the first lady at Bowie State University, Dillard and Tuskegee University.
Kimbrough, the Dillard president, said that Michelle Obama's speech there had a major impact on the institution's visibility. He said he wasn't worried about whom the administration invites to watch the State of the Union. "If I had a Dillard student in the first lady's box, I'm not sure anyone would remember," he said.
Money and Messages From President Obama
Via email, John Silvanus Wilson Jr., president of Morehouse, and during President Obama's first term director of the White House Initiative on Historically Black Colleges and Universities, said via email that the president's track record for black colleges was a good one, and that his answers to the Southern student were appropriate.
"Johnny Taylor is the smartest and most effective leader in the HBCU arena, so when he speaks, it matters," Wilson said. "In the last seven years, could the Obama administration have been more thoughtful about the optics and symbolism of the SOTU guest list? I say, yes. But even if some may call that a blind spot, it is worth asking whether the educational backgrounds of those who make it on the SOTU guest list is a meaningful indicator of whether HBCUs matter to the president and to his administration? I say, absolutely not."
Wilson said that "a more compelling indicator of whether HBCUs matter to this administration is the annual federal funding to HBCUs." He said that "it is a fact that just before President Obama took office, total annual federal funding to HBCUs was under $4 billion. During his first term, that figure climbed to nearly $5.2 billion, largely based on a very intentional boost in federal grants and loans to HBCU students. To this day, HBCUs are getting nearly $1 billion more per year than they were getting when Obama took office. That is not the behavior of a leader who thinks these institutions do not matter."
As for the response to the Southern student, Wilson said that "the president's response to the student included three very important messages -- he said: 1) HBCUs have a powerful tradition and current practice of producing leaders in many fields and people need to know the HBCU story; 2) There is plenty of evidence that if you do well at an HBCU and you present well in the job marketplace, you will do fine in life, and; 3) Like many other institutions, some HBCUs are having trouble with their graduation rates, and when we ultimately judge their productivity, we are going to take into account the choice made by some HBCUs to enroll students who may not have been given a chance elsewhere. Given that the student's question was about whether HBCU students will get relatively fewer opportunities after graduation, these three important messages from President Obama are a welcome endorsement of the HBCU value proposition."
Communication and Context
Marybeth Gasman, professor of higher education and director of the Center for Minority Serving Institutions at the University of Pennsylvania, said that the current debate reflects a lot of history -- from the Obama administration and well before. She said that some leaders of black colleges have been "frustrated" with the Obama administration from its beginning. Gasman called the problems with PLUS loans and also the loss of summer Pell Grants "missteps" by the administration that did hurt black colleges.
But she also noted that the administration has supported large increases in student aid that have benefited students at black colleges. When factoring in aid, she said that the Obama administration has done an "incredible amount" for minority-serving institutions.
Gasman said that it is important to recognize that black colleges serve so many low-income students. But she said via email that President Obama has political pressures on him that are also part of the equation.
"In some sense, I think that HBCU leadership (as I have watched from a distance) has pushed against rather than working with Obama," Gasman said. "He is highly scrutinized whenever he supports anything pertaining to African-Americans because that's how racism works in the United States. If you are a white president and support efforts that benefit whites, no one notices or cares, but when you are black and support efforts to benefit blacks, you are held under immense scrutiny. This isn't right or fair, but it's a fact and how American racism works. It is also a reason why President Obama has to hold HBCUs accountable as he supports them and allots money to them. Please understand, I think all colleges and universities should be held accountable for student success."