Topics
Australian Universities Want 'Academic Superheroes'
Study analyzes job ads to show just how much is expected of an aspiring academic.
Early-career academics in Australia are now required to possess a "superhero-like" ability to multitask if they want to get a job, a new study says.
The ability to balance teaching and research is no longer enough to gain a first position in academia, according to the analysis of job descriptions of junior academic posts.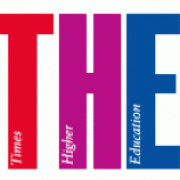 Focusing on almost 300 jobs advertisements posted by universities in Australia in a single day, the study found that some job descriptions contained as many as 24 key selection criteria -- of which, in one case, 21 were "essential."
The essential criteria for selection included not just detailed requirements for research and teaching, but also the ability to perform duties in administration and community engagement, says the report, titled, "Academic superheroes? A critical analysis of academic job descriptions," published last month in the Journal of Higher Education Policy and Management.
The study also notes the highly specific descriptions of the interpersonal skills required by applicants, along with the need to show links to industry or international institutions.
Most jobs required the applicant to have a doctorate, some required a teaching qualification and some a driving license, the study says.
One sentence in a lengthy job description -- in which a candidate was "expected to exercise independence and creativity while being a part of the team, and to be prepared to learn new skills and adapt to new problems" -- highlighted how these overly specific descriptions could become contradictory and confusing, said the study's authors, Inger Mewburn, director of research training at the Australian National University, and Rachael Pitt, an independent researcher from Brisbane.
This sentence covered "independence, teamwork, creativity, continuing learning, adaptability, responsiveness to change and problem solving," the authors state.
The job advertisements provided a "window into Australian university employers' expectations for the new academic worker [who was] simultaneously autonomous and a team player," they argue.
This "new academic … is a multitalented, always ready and available worker that we have started to label the 'academic superhero,'" the authors said. The "academic superhero" is "capable of being everything to everyone and leaping over 24 key selection criteria in a single job application."
These employees must also be able to bend to university strategic priorities, such as changing the direction of their research focus or undertaking pastoral care for students and colleagues, the paper says. Instead of acting as a "lone wolf," "academic superheroes" are largely viewed as "members of broadly conceived organizational teams," the authors argue.
"At any moment our hero must be ready to [be] collecting business cards for that next round of student placements, soothing hurt feelings, smiling graciously at the crowds of prospective students at an open day while publishing prodigiously and creating innovative learning opportunities for their students across multiple media," they say.