'Marketing Trials' in Journals?
Rival editors raise questions about drug trial research funded and often controlled by manufacturers.
Editors at leading medical journals have co-produced research claiming that rivals have been publishing drug trials that may be little more than marketing by pharmaceutical firms.
The editor in chief of the British Medical Journal and a former editor of PLOS Medicine are co-authors of a new paper that argues that a substantial minority of papers in The Lancet and The New England Journal of Medicine are suspected "marketing trials" designed to promote a new drug.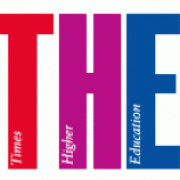 Six members of the study team looked at 194 drug trials published in five medical journals in 2011 and independently assessed whether they thought they might have been designed for marketing purposes. Where four or more agreed, the trial was categorized as suspected marketing.
More than a fifth of the trials (41 in total) were assessed as suspected marketing, and all but two of these came from The Lancet and The New England Journal of Medicine.
At the former, almost a third of trials were thought to be marketing, and 23 percent at the latter. A further 7 percent of all trials were considered possible, but not definite, marketing.
All the suspected marketing studies were funded by the drug manufacturer, the analysis found. In the vast majority of cases the company was involved in the study design and the reporting of results, and in the majority of cases also had control over data analysis.
In addition, the suspected marketing studies tested drugs on patients from an average of 171 different geographical areas, compared with 13 for the trials deemed not to be marketing, according to "Characterization of trials where marketing purposes have been influential in study design: a descriptive study," published in BioMed Central.
Fiona Godlee, editor in chief of the BMJ and co-author of the paper, said that this might be because manufacturers wanted to expose as many doctors to their drugs as possible, in the hope that they would continue prescribing them even after the trial ended.
"There seems no logical reason why [the trials] would need to be so multicentered," she said.
The study did look at 15 drug trials published in the BMJ, but concluded that none of them were marketing. They came to the same conclusion about four papers from PLOS Medicine. Another co-author on the paper, Virginia Barbour, chair of the Committee on Publication Ethics, was an editor at PLOS Medicine during the period studied. She pointed out that neither she nor Godlee assessed papers in their own journals.
Asked whether the paper was a swipe by the BMJ at rivals, Godlee said, "People will say that and perhaps with some justification, but we did look at all the journals." It might have been better to have asked other journal editors to be co-authors as well, she acknowledged.
On the findings, she argued, "We didn't know what we would find." As the results become clear, "it was looking slightly awkward, as it was looking like a whitewash," as no BMJ paper was found to be marketing.
A NEJM spokeswoman said, "All of the studies we published underwent rigorous internal and external peer view, and answered an important and valid clinical question." A spokeswoman for The Lancet declined to comment.
Today's News from Inside Higher Ed
Inside Higher Ed's Quick Takes
What Others Are Reading
Past:
Day
Week
Month
Year