You have /5 articles left.
Sign up for a free account or log in.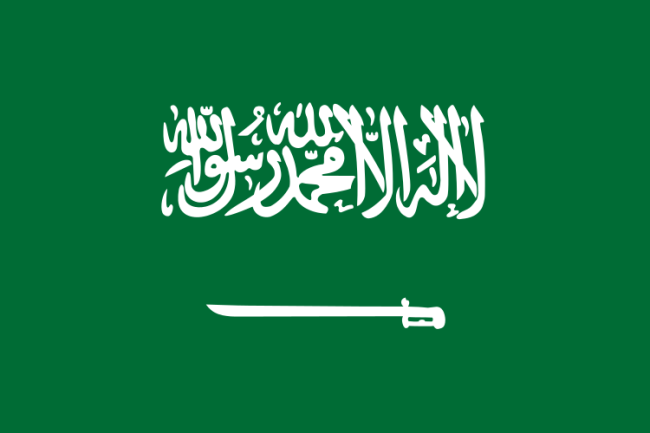 With the drop in oil prices compelling the Saudi Arabian government to make steep spending cuts, U.S. colleges and universities are closely watching what will happen with the government's foreign university scholarship program, which has sponsored tens of thousands of students to study overseas since 2005 and has stimulated a more than seventeenfold increase in the number of Saudi students at U.S. universities in that time. The nearly 60,000 Saudi students studying at U.S. universities in 2014-15 represent the fourth-largest group of international students by country of origin at U.S. universities, after students from China, India and South Korea.
The scholarship program is popular with Saudi youth and with U.S. universities, which have grown to depend on an increasing flow of Saudi students to meet their enrollment targets. A recent analysis from Moody's Investors Service on the impact of reduced funding and stricter eligibility requirements for the scholarship program noted that "even modest enrollment fluctuations could have a meaningful effect on some universities."
But is the program shrinking, and if so, by how much? Intensive English-language programs -- the front line for many students coming to the U.S. -- are reporting declines in Saudi student enrollments, and the Saudi government has sent signs that it wishes to make its scholarship program more academically selective and tie it more closely to the country's labor needs. How those changes will play out, however, remains an open question. Officials at the Saudi Arabian Cultural Mission, the government entity that administers the scholarships in the U.S., have not responded to numerous interview requests.
In absence of official confirmation or clarification, the question some university officials have is whether they should expect a modest tightening of a scholarship program that has in the past been massive rather than selective in scale, or whether stricter academic requirements are being used as a way to make major cuts to the program, limiting it to only the most academically prepared students attending a relatively elite class of universities. Some are bracing for the latter; others think it is unlikely there will be dramatic cuts in a program that is popular and has come to be viewed as an entitlement by many young Saudis.
Here's what is clear. The number of Saudis coming to intensive English programs, a first indicator of changes in enrollment patterns, is declining. Cheryl Delk-Le Good, the executive director of EnglishUSA, the American Association of Intensive English Programs, did a flash survey of members on this question last week. Of the 119 institutions that responded (about a quarter of EnglishUSA's total membership), about 80 percent said they experienced declines in Saudi enrollments from the previous session -- the one ending in December -- to the current session. Those declines ranged from 11-50 percent, though most were in the 11-20 percent range, said Delk-Le Good (who emphasized that the survey is not scientific, but was intended to get a pulse on what's happening in the field).
The survey also asked whether members had seen evidence -- in the form of fewer applications, for example -- of declines in Saudi student enrollments for the upcoming session. About 85 percent of respondents had.
What's also clear are some changes in the vision of the scholarship, which started with aims of improving relations between Saudi Arabia and the U.S. in the aftermath of Sept. 11 and which is now being refashioned in an attempt to help meet the kingdom's economic needs. In 2015 the Saudi government rolled out a new slogan, "Your Job and Your Scholarship," to reflect a new strategy of tying scholarship awards to employment offers in the kingdom after graduation. For example, the Saudi Commission for Tourism and Natural Heritage announced agreements to provide 421 jobs in the tourism sector for students who study abroad with specializations in these fields. Medicine is a major focus: in June the Ministries of Education and Health entered into an agreement to provide 20,000 overseas scholarships to students in medicine or health-related fields.
The Saudi government also seems to be making a push to place students at top-ranked universities. A Feb. 1 article published in the state-run Saudi Press Agency (in Arabic), first reported internationally by Reuters, outlined changes to the application process for the subset of scholarship recipients who apply for government funding after enrolling in universities overseas. To gain a scholarship, students would need to be in one of the top 100 universities, or 50 programs, globally, according to lists developed by the Saudi Ministry of Education (the ministry just published lists to such effect). Undergraduate students would need to have finished at least 30 credit hours with a minimum 3.0 grade point average while graduate students would need a 3.3 GPA.
Things get fuzzy around this issue of lists -- what lists the Saudi government is using in placing scholarship students and what those lists mean exactly. In December, CBC News quoted Peter Halpin, the executive director of the Association of Atlantic Universities, discussing a change in the next cycle of the scholarship to limit funding only to those students who are attending top 200 institutions worldwide, as measured by the global ranking produced by Shanghai Jiao Tong University.
"That affects all the future Saudi Arabian students who may choose to apply to our universities because none of our universities are currently in the top 200 list," Halpin, whose association represents universities in Canada's maritime provinces, told Inside Higher Ed.
The Ministry of Education's Arabic-language website for the scholarship program includes links to multiple national and global rankings (Shanghai, QS and U.S. News). It also includes the ministry's own list of outstanding universities by field and country --108 U.S. universities are listed for life science, for example, and 134 U.S. universities for engineering.
SACM's website, meanwhile, links to a much longer list of recommended universities.
Regardless of how these various lists are used, it does seem clear that the Saudi government wants to strengthen academic eligibility requirements for the scholarship.
"Our most recent meeting [with the Saudi Arabian Cultural Mission] was at the end of the summer," said Juan Tavares, the director of international admissions and services at Western Michigan University, which enrolls about 450 students from Saudi Arabia, a number that Tavares said has been growing every year. "What we learned at that time -- oil prices were not as low as they are now -- but they were going to make some changes, they were going to make selection processes more strict."
Tavares said that as of Feb. 9, Western Michigan's applications from Saudi Arabia were down by 43 compared to the same time the year before. "All indications that I'm looking at -- the drop of applications, the changes they're making, the more selective they're becoming, clearly we're expecting to see a drop in the growth at least," he said.
"My impression is that they're trying to be very calculated in scaling the program back without cutting it off, and still having a flow," said Sara Kurtz Allaei, the assistant vice president for international services for Indiana University and executive director for international affairs at Indiana University-Purdue University Indianapolis (IUPUI).
"I would not predict precipitous decline, at least not at IUPUI, given that our range of programs appears to be very well aligned with the goals that we have seen of the new program," specifically the focus on health-related majors, Allaei added.
The Saudi government scholarship program was created by the late King Abdullah in 2005 and is scheduled to continue through 2020. Regardless of what ends up happening, the uncertainty and speculation regarding the impact of policy changes made in Riyadh has underscored just how much U.S. universities have grown to rely on a large supply of fully-funded students from the kingdom.
"One of the things that we'll struggle with, that other schools will struggle with as well, is you have a few countries that have these large scholarship programs, with Saudi Arabia being the primary country in that regard," said Scott Scholes, the associate vice president of enrollment management at Idaho State University, which last fall enrolled 542 students from Saudi Arabia. "These sponsored students come in paying the full out-of-state tuition rates. It's not like oh, OK, well, we'll make inroads with this other country that is looking to sponsor all their students to study abroad."
In other words, he said, "there's not a replacement for the niche that Saudi Arabia was holding."