You have /5 articles left.
Sign up for a free account or log in.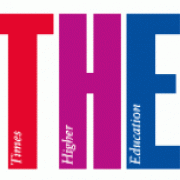 In September 2013, Antonio Cabrales, then professor of economics at Carlos III University of Madrid, left the country, citing Spain's stagnant university system. Two and a half years into his post as professor of economics at University College London (UCL), Cabrales said he stands by his decision, claiming that Spain's "fiscal situation does not look like it is going to get any better any time soon."
Many academics share Cabrales's frustration with Spain's higher education climate, and it has become a key argument for Catalan independence among university staff in the region.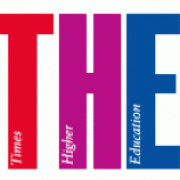 While the Catalan separatist movement can be traced back to the mid-19th century, it has become much more prominent in recent years.
In July 2010, more than one million people took to the streets of Barcelona to call for greater autonomy in the Catalan region after a constitutional court in Madrid ruled that there is no legal basis for recognizing Catalonia as a nation within Spain. In November 2014, a nonbinding referendum on independence for the region took place, instigated by Artus Mas, the regional president. More than 80 percent of respondents opted for independence.
Just four months ago, the Catalan parliament adopted the Declaration of the Initiation of the Process of Independence of Catalonia, which starts the process to create an independent Catalan state in the form of a republic.
But what impact would Catalan independence have on higher education in the region?
Cabrales said that the answer depends on how a decision is reached -- whether there is mutual agreement between Spain and Catalonia or a messy divorce.
The latter could lead to "all sort of problems," he said, such as Catalonia leaving the European Union and losing trade with Spain, which could result in a deteriorated economy and university system.
However, the former could enable Catalonia to "flourish," because it is a "relatively rich region," with better university management and more influential research than the rest of Spain. Cabrales added that research citations per capita in Catalonia have outperformed Madrid in the past 20 years.
"This means if they were independent they could do even better things -- they'd have more money and more independence to design their own system," he said. "I think that's part of the reason why many people in the Catalan universities feel like they would be better off outside Spain."
He cited Andreu Mas-Colell, former minister of economy and knowledge in Catalonia (until January 2016), as the reason for universities' improvement in the region.
Mas-Colell, founder of the Barcelona Graduate School of Economics and economics professor at the city's Pompeu Fabra University, is an outspoken advocate for independence. He said that Catalonia has managed to "rise above" some of the bureaucratic challenges that have plagued Spain's universities but that institutions in the region are still "choking under the straitjacket of organizational laws." In particular, he cited the requirement for all professors in Spain to be civil servants, although others have also complained of poor professorial salaries and red tape preventing the hiring of international staff as further restrictions.
"Certainly if Catalonia had the legislative tools, that would be changed right away, and surely it would mean a jump in the quality of the university system," Mas-Colell said.
He predicted that any "enhanced powers" in Catalonia would also result in more resources invested in the government's research centers and "some kind of agreement" with Spain regarding the future running of the Spanish National Research Council, although he did not reveal what this agreement might entail.
He added that Catalonia would "never do any move that could put itself outside the EU," meaning that it would still be eligible to apply for European Research Council (ERC) grants.
"We did very well in ERC grants in 2015," he said, pointing to figures for ERC Proof of Concept grants, which show that researchers in Catalonia got 17.5 percent of the awards last year. He added that after independence "the impact on research funding can only be positive" given the amount that the region currently contributes in taxes.
He also cited the 2014 Scottish referendum as the "closest example" of what Catalonia could achieve, but admitted that reaching this point would be a challenge.
"As you know well from Britain, you can live a very long time agreeing to disagree," he said. "While research and universities [in Catalonia] are improving, if we could break free from the straitjacket of the university law, we'll run even faster."
Jordi Casanova, research professor at the Institute for Research in Biomedicine in Barcelona, also feels that "independence is the only way out now for many," but he said that his main reason is a "cultural one."
"I have thought for a long time that democracy would make possible the acceptance of Spain as a plurinational state, but after so many years I think that the majority of the Spanish population stands for Spain being a single nation of Castilian culture and language," he said.
He added that an independent Catalan state would "have more economic assets than the present autonomous Catalan government gets nowadays" and he would expect research at Catalonian institutions to "positively benefit" from such a move, although how this budget is used "would depend on the policy of the future Catalan government."
"What is encouraging is that the research policies carried out by the autonomous Catalan governments (ruled by different parties in the past 20 years) have been much more pro-research than the corresponding Spanish ones," he said.
Pere Puigdomenech, CSIC research professor at the Barcelona-based Center for Research in Agricultural Genomics, agreed that "the structure of universities and science in Spain have gone backwards in terms of flexibility and transparency during the past four years," citing a lack of university positions for young researchers and low funding as two of the most pressing issues.
However, he is not convinced that Catalan independence is the answer.
"I am in favor of openly discussing and deciding the different options available. For universities and science, we have had interesting initiatives in Catalonia that could be extended to the rest of Spain or that may include other reforms in Catalonia," he said.
"For me, independence should be the last option, but for some people we are already there."