You have /5 articles left.
Sign up for a free account or log in.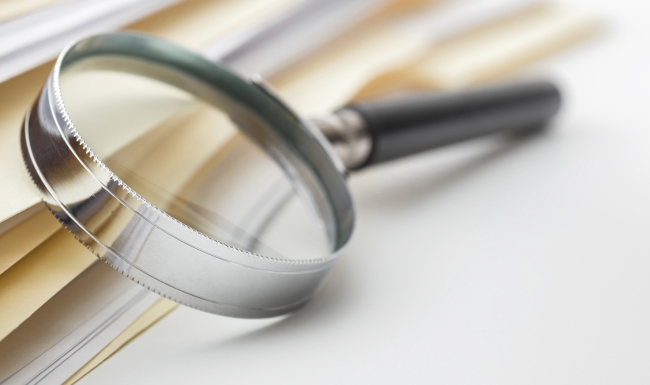 Faculty members at Our Lady of the Lake University recently noticed some newcomers in their courses: administrators and staffers, including their department chairs and program directors.
Without notifying the faculty or asking for permission, professors say, the university has given administrators the ability to add themselves to courses in Blackboard Learn, the university's learning management system. The faculty members only discovered the monitoring after a professor noticed the new names on the course roster while composing an email. Word then spread to other faculty members, who noticed the same in their own courses.
One faculty member, who is on the tenure track and spoke on condition of anonymity, expressed concern that administrators would read emails intended for students in the class -- schedule changes, canceled class sessions and so on -- without the context of what goes on in the classroom.
"Every grade, every rubric, every single thing -- they have access to it if you use Blackboard," the faculty member said in an interview. "It's creepy in the realm of academic freedom."
The university, however, said it did tell the faculty, and that the practice is strictly for administrative purposes, calling it a "a necessary cost of using enterprisewide technology systems."
The issue sits at the intersection of academic freedom and university authority. On the one hand, freedom in the classroom is one of the central tenets of the American Association of University Professors' widely endorsed 1940 Statement of Principles on Academic Freedom and Tenure. On the other hand, universities are free to monitor the activity on their networks.
The faculty member at the university, a private Roman Catholic institution in San Antonio, acknowledged that conflict, saying the university is on solid legal ground, but questioned its ethical judgment.
"Not once did they give us a heads-up they were going to do it," the faculty member said. "Legally they can do it, but just because it's legal doesn't mean you should do it."
In a statement, Kimberly D. Barnett Gibson, assistant vice president for academic affairs and online learning, said administrators and staffers have had access to courses for as long as the university has used a learning management system. In some cases, she said, administrators need access to collect data needed for accreditation purposes, to ensure all students receive legally required information and to respond to student complaints. Library or IT staffers may in other cases need access for course development or enrollment purposes, she said.
"We are, however, extremely careful to only provide the access that is necessary for any individual to complete their assigned duties," Gibson said. "At no time has this access ever been used at Our Lady of the Lake University to curtail academic freedom."
The university recently began listing the administrators and staffers with access to courses in the rosters "in an attempt to be more transparent," Gibson said, which may explain why faculty members only recently noticed it.
Anita Levy, a senior program officer in the AAUP's of department of academic freedom, tenure and governance, said she was not familiar with other universities using their learning management system for that purpose.
"They're sort of monitoring the mechanisms of the classes rather than the content, which isn't that much better," Levy said in an interview.
In a Friday afternoon email to faculty sent after Inside Higher Ed's inquiry, Gibson apologized for the confusion. She said she thought the change had been "discussed widely on campus for several months before it was implemented," but that she "wrongly believed that it had been communicated to all instructors."
Jonathan Rees, a professor of history at the University of Colorado at Pueblo who writes about educational technology, said faculty concerns about monitoring could end up hurting learning management system providers. Faculty members who object to the practice could direct their students to platforms outside the university's control, driving down learning management system use.
"I can't think of a better way to stop professors from using Blackboard," Rees said in an interview.
Peter Milligan, a Blackboard spokesperson, said the company is "not in a position to know" why the university decided to give administrators access to the courses. In an email, he described it as an "institutional or departmental decision."
"Blackboard Learn provides institutions and administrators with a configurable way to enroll different kinds of users in courses with different privileges for many different purposes, but this is a decision each institution makes based on their own desired approach and policies," Milligan wrote.