You have /5 articles left.
Sign up for a free account or log in.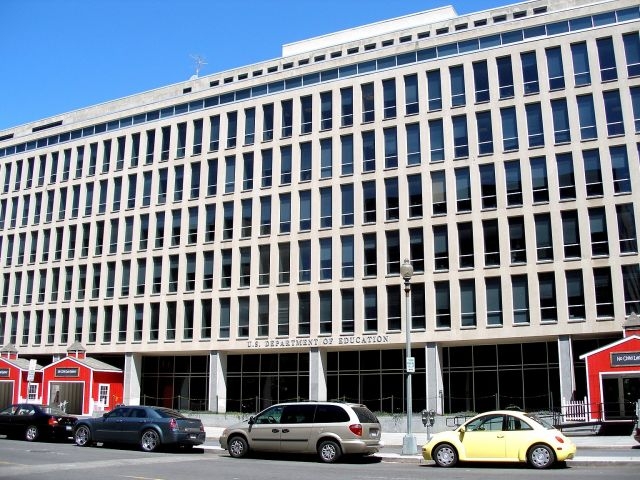 The U.S. Department of Education has rehired two of the debt collection companies that it said last year would be fired for misleading student loan borrowers, newly released federal records show.
Department officials announced in February 2015 that they would "end" the contracts of five debt collectors, accusing the companies of making "materially inaccurate representations" to borrowers trying to get their loans out of default.
But in the last few months of 2015, the department sent two of those companies new batches of defaulted student loans to manage. Coast Professional received an additional $863.5 million worth of student loans, and National Recoveries added $679.8 million to its inventory, according to federal data released last week.
A department official on Tuesday cited "corrective action" by the two companies in explaining why the department restarted doing business with them less than a year after accusing them of violating consumer protection laws.
"Of the five [private collection agencies]that were found to violate federal consumer protection laws, Coast Professional and National Recoveries addressed those problems and took corrective action to ensure borrowers received accurate information," the official said in an email to Inside Higher Ed."As a result, pursuant to federal procurement law, those companies became eligible to continue competing for department contracts."
The other three companies -- Enterprise Recovery Systems, West Asset Management and Navient-owned Pioneer Credit Recovery -- have also continued working for the Education Department since it announced the winding down of their contracts last February. Although their portfolios had shrunk, those companies were still each managing billions of dollars' worth of defaulted student loans as of last fall.
The department has kept some borrowers' accounts with those companies"to avoid any disruption in the borrower's resolution efforts, largely to ensure continuity for borrowers,"a department official said.
The only accounts being managed by the three debt collection firms, according to the department official, are those of borrowers who are making payments to get their loan out of default, having their wages or Social Security benefits garnished, or are under review to have their loans discharged because of a permanent and total disability.
The department plans to eventually "recall all remaining accounts under these contracts" but wants"to allow all borrowers to have the requisite ten months to complete the terms of a rehabilitation agreement," the official said. The federal loan"rehabilitation"program allows borrowers to take their loan out of default by making nine on-time monthly payments within ten months.
All five companies that the department last year accused of misleading borrowers have collectively been paid $171.3 million since last March, according to an analysis of federal spending records.
Persis Yu, a staff attorney at the National Consumer Law Center who has studied the Education Department's debt collection efforts, said she was "definitely disappointed" that the department was sending new borrower accounts to collection agencies that previously ran into trouble.
"They had violations that the department thought were egregious enough to cancel their contracts and the department has gone ahead and given them new accounts," she said. "It undermines the department's statement that their priority is protecting borrowers' rights when they go contract with folks who have shown that they violate borrower's rights."
The department's decision last year to end its contracts with the debt collection agencies came amid growing criticism from consumer groups, student activists and congressional Democrats that the department was too lax in its oversight of the contractors it hires to administer various aspects of the federal student loan system.
"Every company that works for the department must keep consumers' best interests at the heart of their business practices by giving borrowers clear and accurate guidance," Under Secretary of Education Ted Mitchell said in a statement at the time. "It is our responsibility -- and our commitment -- to uphold the highest standards of service for America's student borrowers and consumers."
The department said the five debt collection companies provided borrowers with "inaccurate information at unacceptably high rates" about the benefits of loan rehabilitation, the federal program that allows borrowers to get their loans out of default.
The collection companies disagreed with those findings and four of them sued the Education Department, claiming that officials acted arbitrarily and violated government procurement rules. A federal judge dismissed the lawsuit, but an appeal is pending before the U.S. Court of Appeals for the Federal Circuit.
Inside Higher Ed reported last March that in spite of the department's announcement that it was cutting ties with the five debt collectors, it was possible for Coast Professional and National Recoveries to continue to collect defaulted loans for the Education Department under separate contracts.
At that time, a department official said the department had not yet decided whether to actually provide business to the companies under those separate contracts, which were signed in 2014 as part of a bidding process reserved for small businesses.
Coast Professional and National Recoveries did not respond to requests for comment on this story.
The Education Department hires nearly two dozen private debt collection firms to pursue borrowers who have defaulted on their federal student loans, meaning they are nearly a year behind on their payments. Nearly eight million federal student loans were in default at the end of 2015,according to the department.
The department is currently in the process of reviewing bids for a new debt collection contract.