You have /5 articles left.
Sign up for a free account or log in.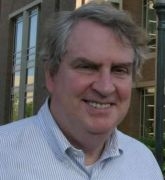 A year ago, Marquette University moved to revoke the tenure of and fire a controversial professor for statements he made about a graduate instructor, with her name, on his blog.
On Thursday, the university announced that it had imposed a punishment (that it didn't detail) against John McAdams, the associate professor of political science at the center of the controversy. A lawyer for McAdams said that the punishment includes suspension through the fall 2016 semester.
But the lawyer also announced that Marquette told McAdams that must admit to his "guilt" within two weeks or he will not get his job back after the suspension. And the lawyer hinted that McAdams is highly unlikely to apologize, calling that requirement "self-abasement and compelled speech."
While the university's announcement said that the punishment imposed on McAdams was the recommendation of a faculty panel, the lawyer for McAdams said that the faculty panel never recommended a required apology. (A spokesman for Marquette declined to answer questions on whether the apology was in fact imposed by President Michael Lovell and was not based on a faculty panel's report.)
The McAdams case has attracted widespread attention from faculty members and in particular from conservative activists who are fans of his blog, Marquette Warrior.
While McAdams regularly makes controversial comments there, the dispute over his job involves comments that relate to the role of faculty members, the rights of students and same-sex marriage.
In November 2014, McAdams, an associate professor of political science, wrote a blog post accusing a teaching assistant in philosophy of shutting down a classroom conversation on gay marriage based on her own political beliefs. His account was based on a recording secretly made by a disgruntled student who wished that the instructor, Cheryl Abbate, had spent more time in class one day on the topic of gay marriage, which the student opposed.
McAdams said Abbate, in not allowing a prolonged conversation about gay marriage, was "using a tactic typical among liberals," in which opinions they disagree with "are not merely wrong, and are not to be argued against on their merits, but are deemed 'offensive' and need to be shut up."
Abbate said McAdams had distorted her actions -- and that she wasn't trying to shut down an argument she disagreed with, but simply had wanted to keep a focus on an in-class conversation about the philosopher John Rawls's equal liberty principle. But conservative blogs spread McAdams's take on the situation -- and she found herself receiving a flood of hateful email messages, some of them threatening.
When Marquette moved to fire McAdams last year, it said that he has been unprofessional in publicly criticizing Abbate -- and doing so in a way that Marquette and Abbate said had distorted what happened in class that day. It was his unprofessionalism and mistreatment of a graduate student, not his views, that led the university to suspend and investigate McAdams, officials said.
McAdams, however, has maintained that he was being punished for his opinions that are free speech. He also maintained that Marquette shouldn't be attacking him, given that he is defending an undergraduate's views against gay marriage that are consistent with Roman Catholic teachings. (Marquette is a Jesuit university.)
Dueling Statements
Lovell, the university's president, stressed issues of due process in his statement.
"Following the faculty statutes, a Faculty Hearing Committee made up of seven of Professor McAdams' peers conducted a hearing over a period of four days last September. The committee consisted of a diverse set of tenured faculty members from different academic disciplines. After months of deliberations, the committee issued a thorough 123-page report to my office in January regarding Professor McAdams' actions. It is noteworthy to mention that the report provided a unanimous recommendation on a path forward regarding the issue under consideration," said Lovell's statement.
"Today, I want you to know that after significant personal deliberation, I have decided to formally implement the Faculty Hearing Committee's unanimous recommendation," he added. "While I cannot provide specific details of the recommendation because it relates to a personnel matter, I can assure you that my decision has been guided by Marquette University's values and is solely based on Professor McAdams' actions, and not political or ideological views expressed in his blog."
The Wisconsin Institute for Law & Liberty, a conservative legal group representing McAdams, took a different perspective in its statement.
"The steps taken today by the university are inimical to academic freedom and, in fact, are not limited to following the recommendation of the Faculty Hearing Committee," said the statement.
"Today, the university ignored that its almost 16-month suspension of Dr. McAdams was improper," it added. "The [faculty] committee found that Marquette had improperly suspended Dr. McAdams in violation of his due process rights under the Faculty Statutes and disagreed with the university's desire to terminate him. It did recommend that he be suspended for one to two semesters, with benefits, but without pay. In its lengthy report, the Faculty Hearing Committee gave lip service to academic freedom but made it subject to a multifactor after-the-fact balancing test that would leave members of the university with no real guidance or protection other than the sufferance of their colleagues. In other words, university faculty retain freedom of speech only so far as their colleagues are willing to tolerate it."