You have /5 articles left.
Sign up for a free account or log in.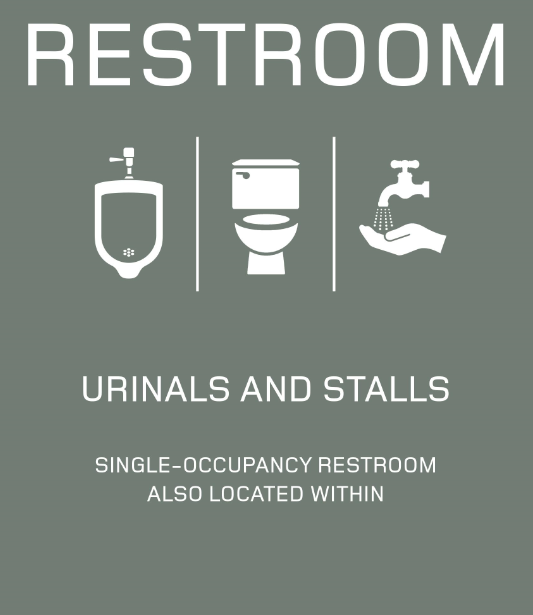 Just one week before North Carolina passed a bill restricting transgender access to bathrooms at public colleges in the state, a college president in New York City announced his institution would be moving in exactly the opposite direction.
Bill Mea, acting president of the Cooper Union, informed his campus via email that soon all the college's bathrooms will be gender neutral. Anyone will be allowed to use any bathroom, and the signs designating bathrooms for either men or women will be replaced with signs that say either "Restroom With Urinals and Stalls," "Restroom With Only Stalls" or "Restroom Single Occupancy."
As some states have considered legislation similar to North Carolina's, many colleges and universities around the country have been slowly expanding support for transgender students by adding gender-neutral, single-stall bathrooms around campus or simply allowing people to use the bathroom that aligns with the gender identity. But Cooper Union appears to be the first college to completely eliminate gender distinctions in bathrooms.
"We, who are in positions of power, have the obligation to not only stand with those without power, but to stand in front of them, clearing a path for them to walk," Mea wrote in his campus email. "I cannot change the outside world and how it treats transgender and gender-nonconforming people, but I can change the Cooper Union environment to help everyone feel safe when they are inside our buildings."
The policy change arose out of a yearslong push by student activists for reform and an impromptu on-campus test of the policy. Several transgender students at Cooper Union began fighting for "degendered" campus bathrooms about two years ago and were joined along the way by up to 50 more students and others who helped in various ways. Last fall, some of them removed the signs from bathrooms in a building on campus and left in their place banners reading just "Bathroom :)" or "Degendered."
Mea wrote that he decided to leave the signs off "in order to see how we all reacted." And, "from what I have observed, most of us just continued using the facilities most familiar to us and visitors figured things fairly quickly."
Cooper Union is a small college of fewer than 1,000 students and has no gym locker rooms. So when the signs are printed and installed, as Mea noted in his email, the college will have removed all "gender identifications from any spaces on campus."
Mea said, in an interview with Inside Higher Ed, the reaction on campus and among alumni has been mostly positive.
"There are certainly some people who would prefer to keep it the way it is and weren't sure why we had to make a change, but I have not had any particular negative reaction out there," he said. A handful of alumni can be seen objecting on social media, but those posts are scarce and meet resistance from other alumni.
"I think you'll begin seeing this more and more," Mea said about the college's new policy, though it will depend on how amenable local lawmakers are. "We here in New York City, we have the support of our mayor and the support of our city," he said. "That allows us that opportunity to be more expansive, but obviously there may be less of an opportunity where other colleges are located."
Shane Windmeyer, director of Campus Pride, one of the many organizations that jumped to condemn the law in North Carolina, said Cooper Union's was "a positive move," but noted that it is only part of a bigger movement.
"Colleges of all sizes have been designating gender-inclusive restrooms for over a decade now. I do believe this is part of a larger movement of safety and there will be more colleges including more options for gender-inclusive restroom as well as locker room spaces. … No college that we are aware of has made every campus restroom in academic buildings gender inclusive; however, many much larger campuses have been adding gender-inclusive options in academic buildings for well over a decade now." Still, he said, "it is a significant move and one that sends a timely message within higher education. It doesn't just get better. We have to do better and Cooper Union just did that."
L, one of the students who pushed for the change (and asked to be referred to only as L), said removing gender distinctions entirely helps transgender students in a way simply allowing them to use men's or women's bathrooms does not.
"Even if it is legal, I have been followed and harassed going into either bathroom because I don't present as gender conforming. I'll get assaulted whether it's illegal or not," L said. "There's a lot more than can be done, and I don't want it to feel like the end-all, be-all is making bathrooms degendered. But it is one step, and it's pretty easy. It's literally just taking signs down."