You have /5 articles left.
Sign up for a free account or log in.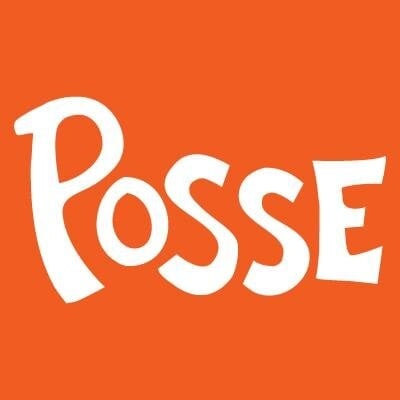 Grinnell College announced last week that it would end its relationship with the Posse Foundation.
Each year for 14 years, Posse sent to Grinnell two groups of 10 students who might not otherwise have attended or thought they would have been able to afford education at a small, competitive liberal arts college. Posse students pay no tuition and are paired with a campus mentor who provides support and guidance. In a model that has worked for many, the students come in a cohort, or posse, so that they have an automatic support group of students like themselves on an otherwise foreign campus.
"Posse has helped us to pursue our goals for diversity and student success and grow as a diverse institution," said Raynard Kington, Grinnell's president, in a memo announcing the decision. "We are interested in a more comprehensive approach to achieving our goals for diversity and overall student success. Posse's model dedicates extensive resources toward small cohorts of students."
In the memo, Kington said that with Posse's aid, about a quarter of each freshman class are "students from underrepresented backgrounds."
"The question is not 'Is Posse a great program?'" said Michael Latham, dean and vice president for academic affairs at Grinnell, in an email to Inside Higher Ed. "It certainly is, and it has a remarkable record. The question is, 'Which approaches are most suited to meeting our students' needs and the goals of the college?' … We are, in short, planning for a more comprehensive strategy. In that context, we concluded that although Posse brought us great students, we needed to shift our approach."
"Saving money was not part of the motivation for the change," he said. Rather, Latham noted this new approach would cost "substantially more," but did not expand further. "We respect and understand [Posse scholars'] disappointment and frustration with the college's decision," he added. "We also hope that, given our shared goals to promote diversity and student leadership, they will join us in helping to design and implement a new program."
Many, on campus and off, are unhappy with the decision.
"We think it's a mistake," said Debbie Bial, president and founder of the Posse Foundation. "We think the partnership has been great, period. I can't explain to you how disappointed we are because we now lose this opportunity."
Only a "handful" of colleges have severed their relationships with Posse in the past, Bial said. "It's so unusual for something like this to happen, we don't sometimes understand the reasons ourselves, frankly." Particularly, she said, in light of how successful Grinnell's Posse students have been and how integrated they became in the fabric of campus. Roughly 80 Posse scholars attend the college, and many of them seek out leadership positions on campus.
Academically, Bial said, Posse students at Grinnell perform comparably to the student body as a whole, and their graduation rates have been over 90 percent for the last five or six years.
"It's not just about the cancellation of something that's been working," she said. "It such an important way of building diversity in a campus community and engaging the community, especially when it's working. We want to see it continue."
A letter addressed to the president, signed by hundreds of alumni, reads in part, "The memo suggests that our campus is so diverse that we have outgrown Posse. Many alumni, Posse and otherwise, would disagree. The memo also implies that a Posse presence on campus is incompatible with our comprehensive approach to diversity and success. We don't understand how this could be the case. Shouldn't Posse be a part of our comprehensive approach?"
"We are worried," it says, "that this decision is the wrong one for Grinnell because our partnership with the Posse Foundation is constitutive of the college's commitment to diversity."
A video posted by a onetime Posse mentor, Doug Cutchins, who no longer works at Grinnell, said that when he heard the news, "I was angry. I was frustrated. I was hurt." But he goes on to encourage current students, alumni and faculty not to break their ties with the college over the decision. "I've never seen a petition drive work at Grinnell. I think this is a final decision, I think this a done deal, and I think that it is wasted energy to try to reverse that decision."
Rather, Cutchins encourages people, and faculty especially, to push for answers and information about the decision.
Earlier this year, the university decided not to accept a new posse from New Orleans, said Mark Levandoski, another posse mentor and professor of neuroscience at Grinnell. "What we were told by the president [then] is that the college and Posse Foundation agreed that they really weren't going to discuss the decision further, that there were confidential matters involved and they just weren't going to talk about it," he said. "I can say that none of us felt very confident through those months that it looked good for a continuing relationship."
"If we can be told that we've learned a lot from Posse and that it's been a good program, one has to ask the question why would you cancel the program," he said. "It remains unclear to me how simply discontinuing this program and saying that we'll do these things, when there's no evidence that they're doing these things, how those two things fit together."